Two Google StreetView mapping cars will be fitted with air quality sensors next month to measure the pollution levels on London streets.
While continuing to map streets for the StreetView feature, the sensors will record air quality levels every 30 metres. According to Air Quality News, a further 100 fixed sensors (known as AQMesh pods) will be attached to buildings and light posts in pollution blackspots.
The pods will be supplied by British company Air Monitors. Managing director Jim Mills said the combination of data from StreetView cars and AQMesh pods will provide pollution figures in real time. "This network will be hyperlocal by which we mean that it will deliver street-level air quality data," Mills said.
"(It) will be of tremendous interest to the public and also enable the effective assessment of air quality interventions. The pods are wireless and battery-powered, so they can also be quickly and easily fixed to lamp posts in other sensitive locations such as schools."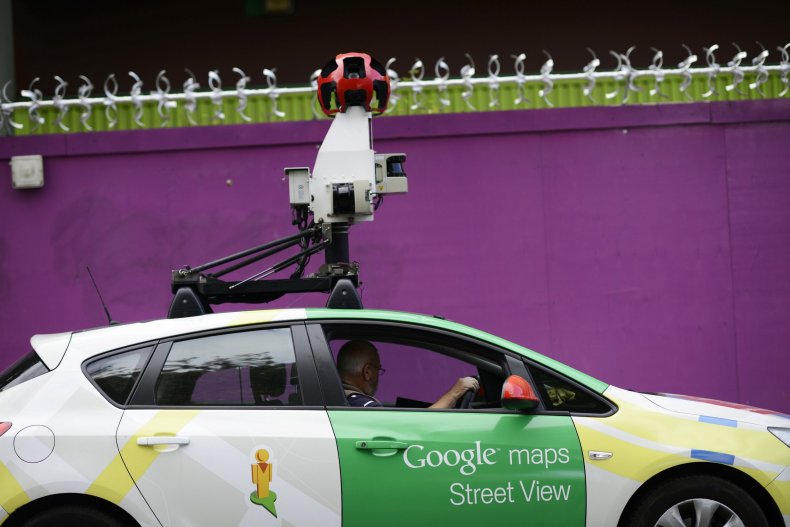 The project is being run by the Greater London Authority and C40, a group of cities—including London, New York and Toronto—that are dedicated to addressing climate change.
When campaigning to become London Mayor, Sadiq Khan made air quality a principle point. "Too many of our family and friends are suffering from London's filthy air, and we need to act now," Khan wrote on his campaign page.
Speaking to Newsweek on Friday, Khan said the project would provide "a treasure trove of new data and information." "London's toxic air is leading to the premature deaths of thousands of Londoners every year so I am pleased that we are embracing the very latest smart technology to monitor hot-spots and demonstrate how effective our policies to combat this global issue are," Khan said, who is also the vice chair of C40.
According to breathelife2030.org, London's air pollution sits 10 percent over the recommended World Health Organization guidelines. In comparison, this is how United States cities stack up:
New York City and Boston were 30 percent below the safe level.
Detroit, Miami and San Francisco were 20 percent below.
Las Vegas and Philadelphia were 10 percent below.
Los Angeles was 20 percent above above the safe level.
Bakersfield, California was 80 percent above.
The United States air quality is high, especially compared with Asian, African and Middle-Eastern countries. Beijing, for example had air pollution that was 7.3 times (730 percent) higher than the WHO recommended limit.
A city's air pollution level is calculated by measuring the amount of fine particles (PM 2.5) in the area. Any particles that are smaller than 2.5 microns in width are considered pollution—more particles, the worse a city is.
BreatheLife has a website tool that lets you check your city's pollution levels, based on the PM 2.5 exposure each year.