Google vs. Trump: Leaked Video Reveals Executives' Negative Reactions to Trump's 2016 Election Victory
Footage of Google's all-hands meeting after the 2016 U.S. presidential election leaked online this week, revealing inside reactions to Trump's surprise win.
The video, published by the right-wing news website Breitbart on Wednesday, covered a range of topics over the course of an hour, from immigration concerns to internet misinformation. The clip—marked "Confidential–Internal Only"—was reportedly provided anonymously.
The town hall included input from CEO Sundar Pichai and executives Kent Walker, Ruth Porat and Eileen Noughton. It was spearheaded by Google co-founders Sergey Brin and Larry Page. At points, some executives became visibly emotional as they reflected on the election.
"Most people here are pretty upset and pretty sad because of the election," Brin stated. "Myself, as an immigrant and a refugee, I certainly find this election deeply offensive, and I know many of you do too. I think it is a very stressful time, and it conflicts with many of our values."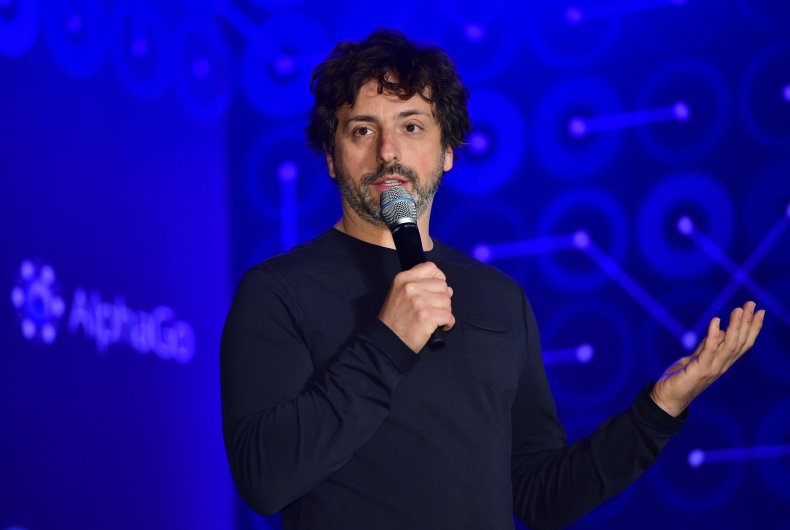 The co-founder, who is now president of Google's parent company, Alphabet Inc., said it was "pretty upsetting" to see that the wider public did not share the values of the company's staff. "We have no idea what [Trump] is going to do, is the honest truth," he continued.
"We have no idea what direction this country will take, whether the past policy proposals were serious or not, and it's a period of great uncertainty. It is uncertain for many of us here."
Tears for Fears
Pichai admitted there was a lot of "fear" in Google at the time. "I think all of us would agree that this election was particularly hard," he said. "There was a lot of rhetoric."
And Porat, chief financial officer, was verging on tears as she described the moment that she learned Hillary Clinton was going to lose. "It was a massive kick in the gut," she said.
When asked by a staff member if there was anything positive that could be gleaned from the incoming administration, Sundar said pledges to improve U.S. infrastructure were promising.
Brin appeared less convinced, responding: "I find so many of the things that Trump has said very offensive, and I don't have very high hopes, but he could do anything. You have no idea. Maybe he will do something great—who knows. It will take a little bit of wishful thinking."
In recent months, Trump has spoken out against technology and social media companies, which he believes are censoring conservative voices.
"Google search results for 'Trump News' shows only the viewing/reporting of Fake News Media," he tweeted in late August. "In other words, they have it RIGGED for me & others, so that almost all stories & news is BAD."
No Bias, Google Says
In response to the the leak, a Google spokesperson said staff and executives were expressing their personal opinions "in the aftermath of a long and divisive election season."
The statement continued: "For over 20 years, everyone at Google has been able to freely express their opinions at these meetings.Nothing was said at that meeting, or any other meeting, to suggest that any political bias ever influences the way we build or operate our products.
"To the contrary, our products are built for everyone. We design them with extraordinary care to be a trustworthy source of information for everyone, without regard to political viewpoint."
Reacting to the Google statement on Wednesday, Donald Trump Jr, tweeted: "They were talking in their echo chamber and didn't care. They control 91 percent of all search and they get to decide what everyone sees. If this isn't a Monopoly I don't know what is."
Trump Jr. also retweeted a statement made this week by Brad Parscale, manager of the Trump 2020 campaign, who wrote: "Google needs to explain why this isn't a threat to the Republic."