Google Bought Enough Wind Power to Match 100 Percent of Its Energy Use From 2017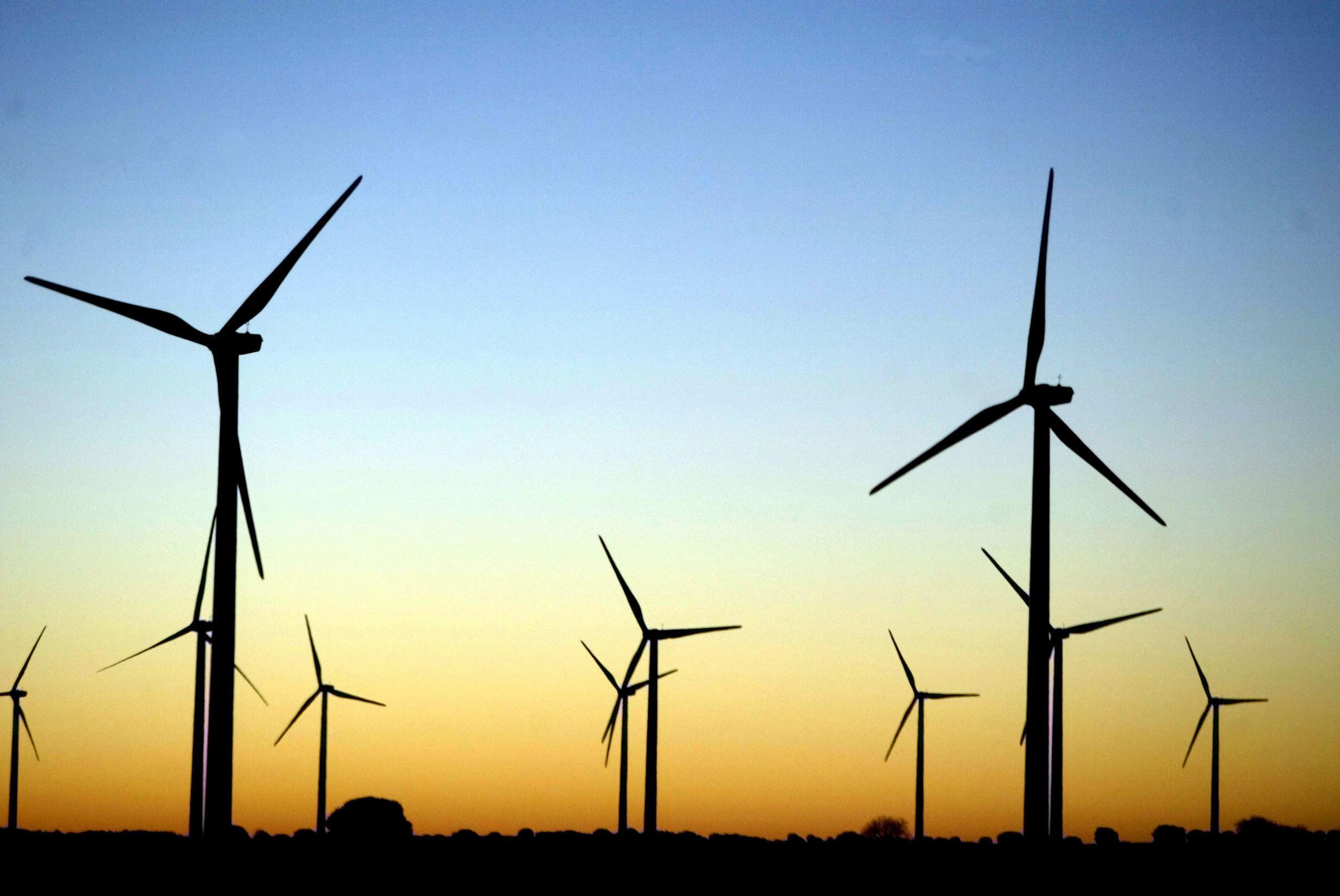 Update | Google is going green—green enough to offset its entire nonrenewable energy consumption.
The company announced Thursday that it had purchased enough wind and solar energy to match 100 percent of the energy required to run its products in 2017. The clean energy purchases brought the company's total wind and solar capacity to over three gigawatts.
"With solar and wind declining dramatically in cost and propelling significant employment growth, the transition to clean energy is driving unprecedented economic opportunity and doing so faster than we ever anticipated," Gary Demasi, Google's director of global infrastructure, said in a statement.
Google signed three contracts to reach its 2017 goal. The company purchased 140 megawatts from the Grand River Dam Authority's Oklahoma wind farm; 200 megawatts from EDF Renewable Energy's Iowa wind farm; and 196 megawatts from Avangrid Renewables' two South Dakota wind farms.
The Oklahoma wind farm begins operations the soonest; it is expected to go online by January 2018. Grand River Dam Authority's chief executive officer, Dan Sullivan, said the "commitment that our partner Google has made to utilizing renewables has always been an important factor in that pursuit."
EDF Renewable Energy's wind farm in Iowa is expected to become operational in December 2019, and Avangrid Renewable's wind farm in South Dakota by 2019 as well.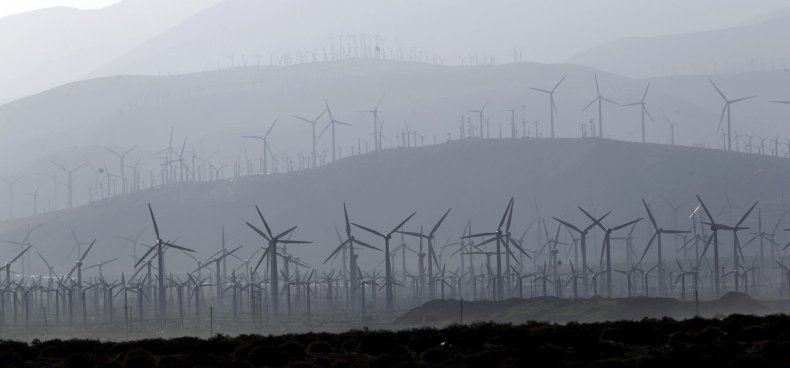 In the last six years, wind energy costs dropped by 60 percent and solar by 80 percent, according to a statement from Urs Hölzle, Google's senior vice president of technical infrastructure, last year.
"Electricity costs are one of the largest components of our operating expenses at our data centers, and having long-term stable cost of renewable power provides protection against price swings in energy," Hölzle said. "Since the wind doesn't blow 24 hours a day, we'll also broaden our purchases to a variety of energy sources that can enable renewable power, every hour of every day."
In 2010, Google signed the first agreement to purchase all electricity from a 114-megawatt wind farm in Iowa. The three contracts announced this week are worth over 500 megawatts and push Google to more thanthree gigawatts—more than twice the renewable energy consumption as Amazon as of November 2016, according to Bloomberg News Energy Finance. By 2012, Google made a commitment to purchase enough renewable to match 100 percent of its operations by 2017.
There's a slight nuance to Google's announcement of purchasing enough renewables to match 100 percent of its energy use. In the company's 2016 environmental report, Google defined 100 percent renewable energy as purchasing the same amount of renewable electricity as the electricity that all of its operations use. Its energy is still connected to the general electricity grid, so when wind and solar farms aren't producing electricity, operations still continue to run from other energy sources.
"The grid is a confusing thing at the best of the time. What Google is trying to do here—given that you're looking at the whole year—is even more complicated," Nathanael Greene, director of the renewable energy policy, energy, and transportation program at the Natural Resources Defense Council, told Newsweek. "It's not like a flow of water from one end of the hose to another end of a hose. So the idea that you can get green electrons from a solar system to your wall socket—it's just not the way electrons work."
Google's latest wind farm contracts meet the amount of energy required to run its 2017 operations, but the availability of wind or solar could differ from moment to moment. To balance the supply and demand moment to moment is not as viable today, as storing the wind and solar energy remains a challenge.
"It's not just a question of whether it's a windy or a sunny day," Greene said. "The moment-to-moment demand and the moment-to-moment supply—there's no effort being made to match those up. It's only over the course of a whole year that all of their demand—that total amount—is being offset by the total amount of wind and solar."
Correction: An earlier version of this story misspelled Nathanael Greene's name.