Google Will Block All Political Advertising for at Least One Week Following Capitol Riot
Google, one of the country's most powerful companies, said Wednesday it will block all political advertisements and any ads related to last week's attack on the U.S. Capitol, starting January 14.
According to an email sent to advertisers and reviewed by Newsweek, the tech giant said it will block ads until at least January 21, "following the unprecedented events of the past week and ahead of the upcoming presidential inauguration."
The notice, which was first reported by Axios, said that advertisers will not be able to run anything "referencing candidates, the election, its outcome, the upcoming presidential inauguration, the ongoing presidential impeachment process, violence at the U.S. Capitol, or future planned protests on these topics."
The ban will apply broadly to any ads running through Google's ad tech platforms, including Google Ads, YouTube, Display & Video 360 and AdX Authorized Buyer.
"We regularly pause ads over unpredictable, 'sensitive' events when ads can be used to exploit the event or amplify misleading information," Google said in the email. "Beyond this, we have long-standing policies blocking content that incites violence or promotes hate and we will be extremely vigilant about enforcing on any ads that cross this line."
The company added, "Given the events of the past week, we are extremely vigilant about enforcing on any ads that might reasonably be construed as crossing this line."
After January 21, Google said, it will "carefully examine a number of factors" before lifting the ban, but the current plan is to keep the policy in place until at least after Joe Biden's inauguration.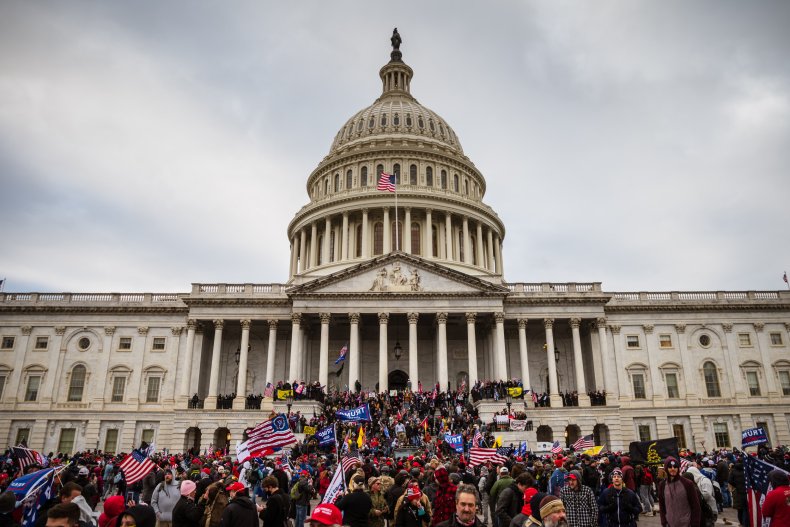 The announcement comes just one day after Google moved to block President Donald Trump from uploading new content on his YouTube channel for at least a week.
Trump has also been suspended from Twitter, Facebook, Instagram and Snapchat, after a mob of his supporters violently stormed the Capitol on January 6. Five people, including a Capitol Hill police officer, died in the attack after Trump addressed the crowd and continued to push unfounded claims of election fraud at the "Stop the Steal" rally.
The president has since faced calls for resignation or removal from office from both sides of the aisle. On Monday, the House introduced an article of impeachment against Trump, accusing him of "inciting violence against the Government of the United States." The House will vote on his impeachment Wednesday.
Google had previously attempted to curb misinformation and abuse on its platform by implementing a temporary pause on election-related advertising following the presidential election. That ban was lifted on December 10.