Students Are Targeting Zoom and Classroom With Bad Reviews To End Homework During Coronavirus Outbreak
Copying tactics pioneered by Chinese students, people are swamping app stores with negative reviews of classwork apps, in an effort to put an end to homework during the coronavirus pandemic lockdown.
Cloud meeting app Zoom and schoolwork app Classroom have both suffered massive nosedives in their Google Play Store ratings, in part due to students trashing the tools schools are requiring them to use while stuck at home amidst the ongoing coronavirus pandemic that has spread to 160 countries. As of Monday, schools are closed for more than half of all students in the United States.
Washington Post reporter Hamza Shaban pointed out the downward nosedive in the two app's Play Store ratings, which may be part of an ad hoc rebellion against the schoolwork apps meant to delist them from the app store.
The trend mirrors a similar student-led backlash in China at the beginning of March. According to the London Review of Books, Chinese students have been using an app called DingTalk to continue online lessons while in self-quarantine at home.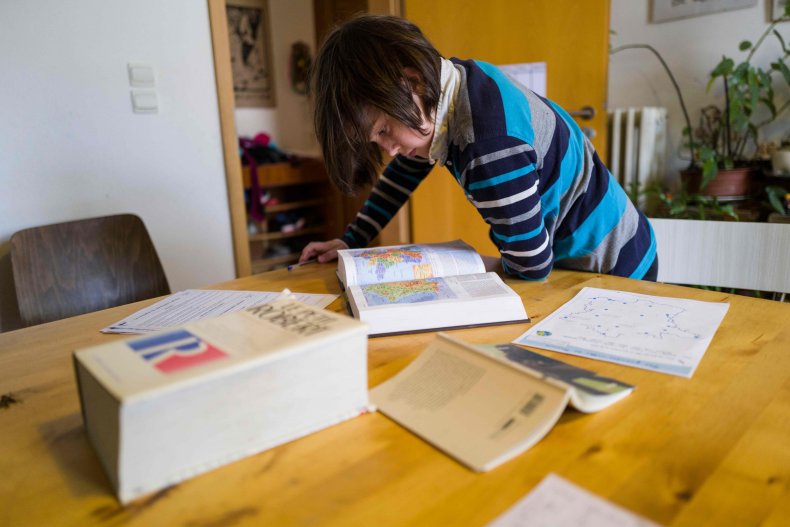 "Somehow the little brats worked out that if enough users gave the app a one-star review it would get booted off the App Store," London Review of Books contributor Wang Xiuying writes.
While tens of thousands of negative reviews from students knocked the app from a 4.9 to 1.4 rating, DingTalk was never removed from the App Store. Whether or not the similar wave of negative reviews directed at Zoom and Google Classroom is intended to get the app delisted (since they're both official Google apps, that seems unlikely), the reviews reveal how frustrating it is for students to find that their usual homework load has followed them into coronavirus isolation.
"Have to use this for a class. I hate here," one reviewer said.
"SHUT THIS APP DOWN," another one-star review reads, in all-caps. "I AM BECOMING STRESSED AND DEPRESSED BECAUSE OF SCHOOL."
While earlier negative reviews for the apps focused on poor documentation or dropped conference calls, the most recent one-star reviews all share a similar sense of frustration at the tech-imposed homework burden.
Much of the barrage of negative reviews are just one word—"bad," most commonly—while others are, uh, a little more creative:
"Cultist application, DO NOT USE!" one reviewer begins. "This application, when installed, insist that A Human sacrifice is made. I repeatedly stated I would not do so, to which it asked again and when ever I clicked the 'No thanks, Almight Lord Satan' for the (what I believed to be) 100th time, my left arm disappeared and a voice spoke to me and said 'you must follow the Almight Lord Satan.'" [sic]
While the mass expression of frustration won't end the flow of classwork and homework, it has successfully downgraded the app's overall rating. Google Classroom is now down to a 2.0 rating, with one-star making up the vast majority of reviews. Google Zoom, which is used in office as well as school environments, has fared better, coming in with a score of 3.6.
"Because of this app we have to study! Why u r expecting a 5 star!" one review for Google Zoom says. The barrage of negative reviews may demonstrate considerable creative writing skills, but grammar lessons must continue.
Correction: This article and headline have been updated to show that Zoom is not owned by Google, as previously stated.