Google CFO's Search for Balance Ends With Resignation Cliché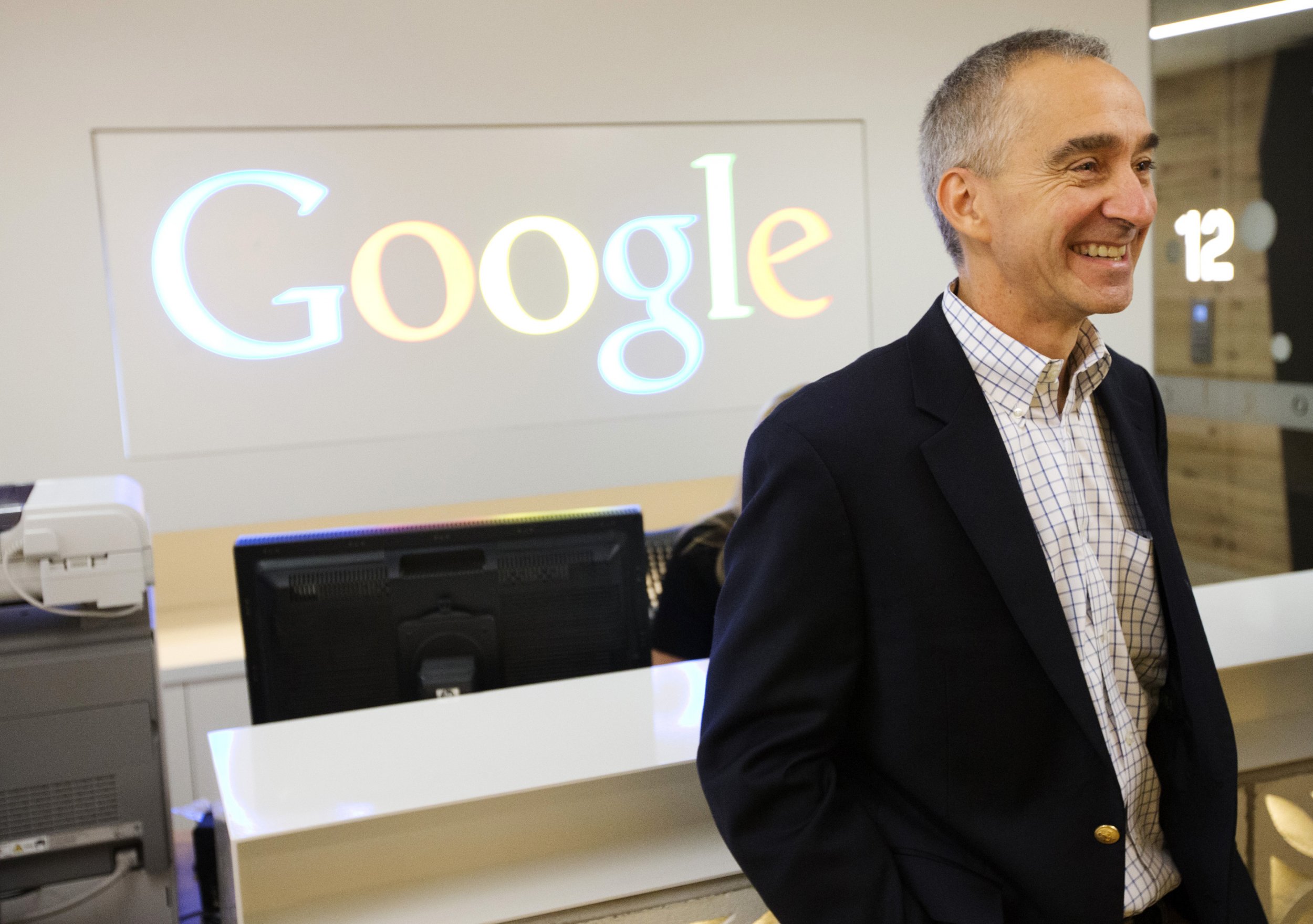 Google Chief Financial Officer Patrick Pichette beat a dead-horse cliché at the start of his retirement letter, published Tuesday on his Google+ account, when he wrote that he was stepping down to "spend more time with my family."
Resignation and retirement announcements that include some permutation of the phrase "spend more time with my family" are a dime a dozen. But let's give him the benefit of the doubt here. Keep reading before jumping to any conclusions, because in his case, it seems to be the unvarnished truth.
"Yeah, I know you've heard that line before," Pichette wrote, acknowledging the ubiquitous statement with which he'd opened. But he didn't leave it at that. "I want to share my thought process because so many people struggle to strike the right balance between work and personal life."
Pichette, 52, who has been CFO since 2008, explained his decision further:
This story starts last fall. A very early morning last September, after a whole night of climbing, looking at the sunrise on top of Africa - Mt Kilimanjaro. Tamar (my wife) and I were not only enjoying the summit, but on such a clear day, we could see in the distance, the vast plain of the Serengeti at our feet, and with it the calling of all the potential adventures Africa has to offer...

And Tamar out of the blue said, "Hey, why don't we just keep on going". Let's explore Africa, and then turn east to make our way to India, it's just next door, and we're here already. Then, we keep going; the Himalayas, Everest, go to Bali, the Great Barrier Reef...Antarctica, let's go see Antarctica!?" Little did she know, she was tempting fate.

I remember telling Tamar a typical prudent CFO type response- I would love to keep going, but we have to go back. It's not time yet, There is still so much to do at Google, with my career, so many people counting on me/us - Boards, Non Profits, etc.

But then she asked the killer question: So when is it going to be time? Our time? My time? The questions just hung there in the cold morning African air.

A few weeks later, I was happy back at work, but could not shake away THE question: When is it time for us to just keep going?
"The short answer," he wrote, "is simply that I could not find a good argument to tell Tamar we should wait any longer for us to grab our backpacks and hit the road."
So while he's certainly not the first to invoke the phrase, his detailed letter gives life to the tired trope, which often feels like an empty excuse or a convenient out.
Former Groupon CEO Andrew Mason made fun of the cliché in his own famous "resignation" letter in February 2013. "After four and a half intense and wonderful years as CEO of Groupon, I've decided that I'd like to spend more time with my family," he began, as so many others had before him. But then: "Just kidding—I was fired today." He, too, defied expectations when he went on to describe his mistakes as leader of the company.
Other famous resignations have similarly included mention of family. For example, Jake DeSantis, a former executive vice president at AIG, wrote in his 2009 resignation letter to the company's chief executive, Edward Liddy: "I can no longer justify spending 10, 12, 14 hours a day away from my family for the benefit of those who have let me down." The letter was published in The New York Times.
Pichette concluded his own letter by saying:
In the end, life is wonderful, but nonetheless a series of trade offs, especially between business/professional endeavours and family/community. And thankfully, I feel I'm at a point in my life where I no longer have to have to make such tough choices anymore. And for that I am truly grateful. Carpe Diem.
Not every employee who would like to spend more time with the family can afford to take the same path Pichette has. Bloomberg calculated the CFO's total compensation in fiscal year 2013 as upwards of $5 million. In 2012, CNN Money named Pichette an "undercover zillionaire" who took home $22.6 million in 2010, between salary, cash bonus and stock and options.
As of Wednesday afternoon, his post had been shared more than 500 times and garnered nearly 150 comments. Larry Page, co-founder and CEO at Google, called it "a most unconventional leaving notice from a most unconventional CFO."
The letter, Page wrote, is "well worth reading—it will warm your heart."