Google's lead for diversity strategy and research, Kamau Bobb, is facing backlash from a resurfaced 2007 blog post where he wrote that Jews have an "insatiable appetite for war."
The post, titled "If I Were A Jew," was published in November 2007 on a personal website. Bobb, who is from Israel, condemned the country's 2007 military activity in Gaza and Lebanon in the blog post, saying that his "sensibilities would be tormented" if he was a Jew today.
"I would find it increasingly difficult to reconcile the long cycles of oppression that Jewish people have endured and the insatiable appetite for vengeful violence that Israel, my homeland, has now acquired," Bobb wrote.
The post served as Bobb's reflection and guide for how he thinks Jewish people should feel about their identity and the Middle East conflict. Bobb wrote that, as a Jew, he would "reflect on the redemptive qualities of suffering" and read the work of writers like Elie Weisel and Anne Frank to find that his faith and history "render me closer to human compassion."
"I don't know how I would reconcile that identity with the behavior of fundamentalist Jewish extremists or of Israel as a nation," Bobb wrote.
"I wouldn't understand those who suggest that bombing Lebanon, slaughtering Lebanese people and largely destroying Beirut in retaliation for the capture of a few soldiers is justified," he continued. "I wouldn't understand the notion of collective punishment, cutting off gas, electricity and water from residents in Gaza because they are attacking Israel who is fighting against them."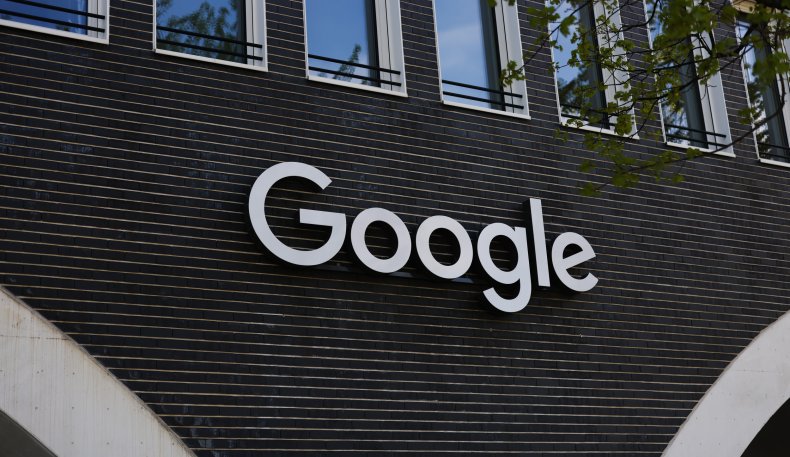 He also states that as a Jew, he would be afraid of his "increasing insensitivity to the suffering [of] others," and that his own history of suffering should motivate him to protect others going through similar experiences.
"It cannot be that the sum total of a history of suffering and slaughter places such a premium on my identity that I would be willing to damn others in defense of it," Bobb wrote.
In an email sent on Tuesday to Google's "Jewglers" employee resource group, obtained by Newsweek, Bobb apologized for the 2007 blog post, saying that what he wrote "crudely characterized the entire Jewish community."
"What was intended as a critique of particular military action fed into antisemitic tropes and prejudice," Bobb wrote. "I think we can all agree, there is no easy solution to this situation. but that's beside the point. The way I expressed my views on that conflict were hurtful."
He proceeded to explain that his work with Google centers on "expanding computing pathways" with educational institutions, and that he doesn't want to add to the "unsafe and unsettled" feelings in the world today.
"None of this changes or excuses the words i wrote - but i am deeply sorry for them," he wrote.
Bobb joined Google as the global lead on diversity strategy and research in September 2018. His LinkedIn page shows that at the time of the post's publication, he had been working for the Georgia Tech Research Institute as a research associate specializing in STEM education strategy.
The page also shows that Bobb worked with SRI International as a science policy analyst from 2007 to 2010, though his starting month for the position wasn't listed.
Bobb's comments have gained traction and triggered reactions on social media. Adam Nash, a Stanford lecturer and vice president of product and growth for Dropbox, wrote a recommendation for Bobb on Twitter.
"Pro-tip: if you are going to make your career about "Diversity Strategy," maybe don't write gaslighting posts about how you would feel *if* you were a Jew...," Nash tweeted Wednesday.
According to a May 20 report from the Anti-Defamation League, incidents that were possibly antisemitic went up by more than 60, the week that the Israel-Gaza violence began compared to the week before.
Newsweek has contacted Bobb and Google for comment.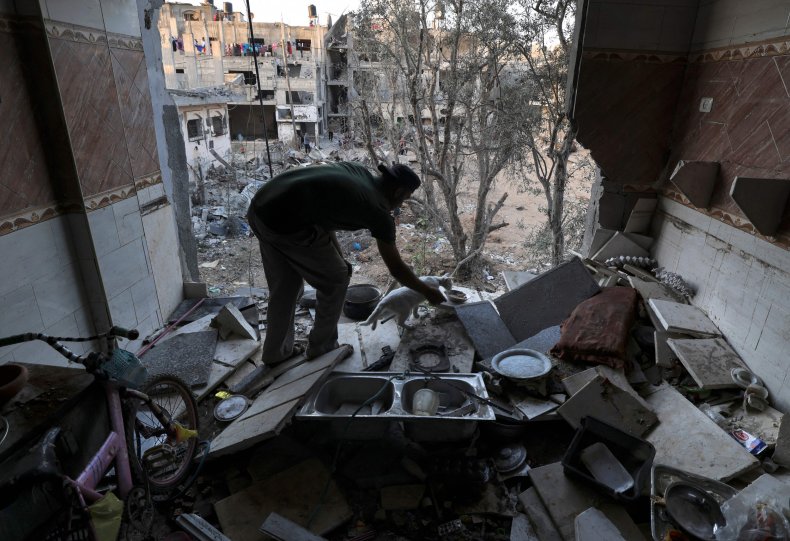 Correction 3:05 PM ET, to clarify in the headline that Bobb's title is diversity lead, not diversity chief.