Google's Diversity Policy Alarms Defenders of Free Speech
A pending lawsuit against Google, alleging bias against conservative and libertarian worldviews, has intensified a growing debate about ideological diversity in the tech industry.
To cut through the noise and spark a productive dialogue, Lincoln Network, the leading right-of-center tech group in Silicon Valley, conducted a pilot survey of nearly 400 tech employees on how they perceive the industry's ideological openness.
Most disturbingly, we found a chilling effect from Google's response last year to James Damore's "Diversity Memo." Google condemned and fired Damore, a senior software engineer, after the viral public response to his internally-published memo. Damore is now suing Google for bias.
When we asked our survey respondents if Google's response made them more or less comfortable sharing ideological viewpoints with colleagues, 47 percent replied "less."
The impact on different ideological groups was starker: 70 percent of self-identified "very conservative" respondents, 64 percent of "conservatives," and 66 percent of "libertarians" were less comfortable. Even 46 percent of moderates were less comfortable.
By contrast, 13 percent of "liberal" and 26 percent of "very liberal" respondents were more comfortable sharing their views.
Our online survey ran for several weeks in December, receiving 387 responses. All of the respondents work for Silicon Valley tech firms. Via telephone and in person, we also interviewed 23 employees from across the ideological spectrum at Google, Facebook, Apple, Salesforce, Microsoft, Uber, LinkedIn, and smaller start-ups.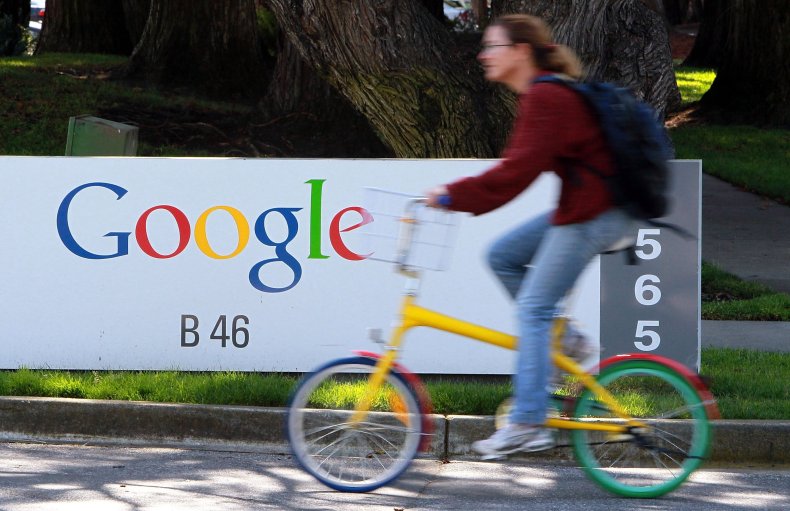 "Damore's firing was a huge wake-up call," said one Catholic conservative in his late 40s, who has worked in Silicon Valley tech for nearly 20 years. "It makes me wonder if we've moved from live and let live to an environment where if you don't go along with prevailing politics, you're out of a livelihood."
One gay, lifelong liberal Democrat described this environment: "There are people looking for reasons to be offended. The idea of agreeing 90 percent is not enough -- they would start to wonder if I'm a secret Trump supporter."
And being a Donald Trump supporter, as we discovered from interviews and respondents' free-flowing written comments, is among the worst imaginable offenses in Silicon Valley.
Many tech firms encourage employees to bring their "full selves to work." For example, Salesforce says it wants employees to feel "empowered to bring their full, authentic selves to work." Mosaic, a Google-sanctioned employee diversity group, affirms that "it's incredibly brave to bring your entire self to work." But many of our respondents, including employees at these companies, believe they can't. The more conservative they are, the more hesitant they are to be themselves at work.
Of self-identified conservatives who believed their ideological views diverged from workplace culture, 35 percent said it negatively affected their work performance. By contrast, this number was only 3 percent among liberals.
Hesitancy to be oneself at work seems justified, given the potential consequences. One libertarian respondent reported an alarming incident: "A friend at a tech company was nearly terminated when his manager found out he was a Republican delegate. His manager lied to VPs about his performance to try to get him fired while telling him that he was performing well … he recorded conversations with the manager, and was cleared, but the manager was not fired."
We support the right of private organizations to set cultural norms -- including terminating employees for cultural fit reasons. We also know, however, that talented people come from all backgrounds.
Companies with deeply held left-leaning beliefs may thrive when their entire employee base lives in San Francisco. But, as companies grow and the cost of living in San Francisco continues to skyrocket they frequently need to expand to satellite offices. Satellite offices are usually in locations like Nashville, Dallas, or Atlanta, places with cultural norms that are often distinctly different.
Innovation thrives when diverse perspectives are freely spoken. Silicon Valley is a catalyst for America, a place where magic happens every day. But to continue thriving, it must face a daunting reality: It's alienating a significant talent pool.
Garrett Johnson is co-founder of Lincoln Network, a national community of technology professionals.