Google's Project Loon Could Bring Internet to 100 Million Indonesians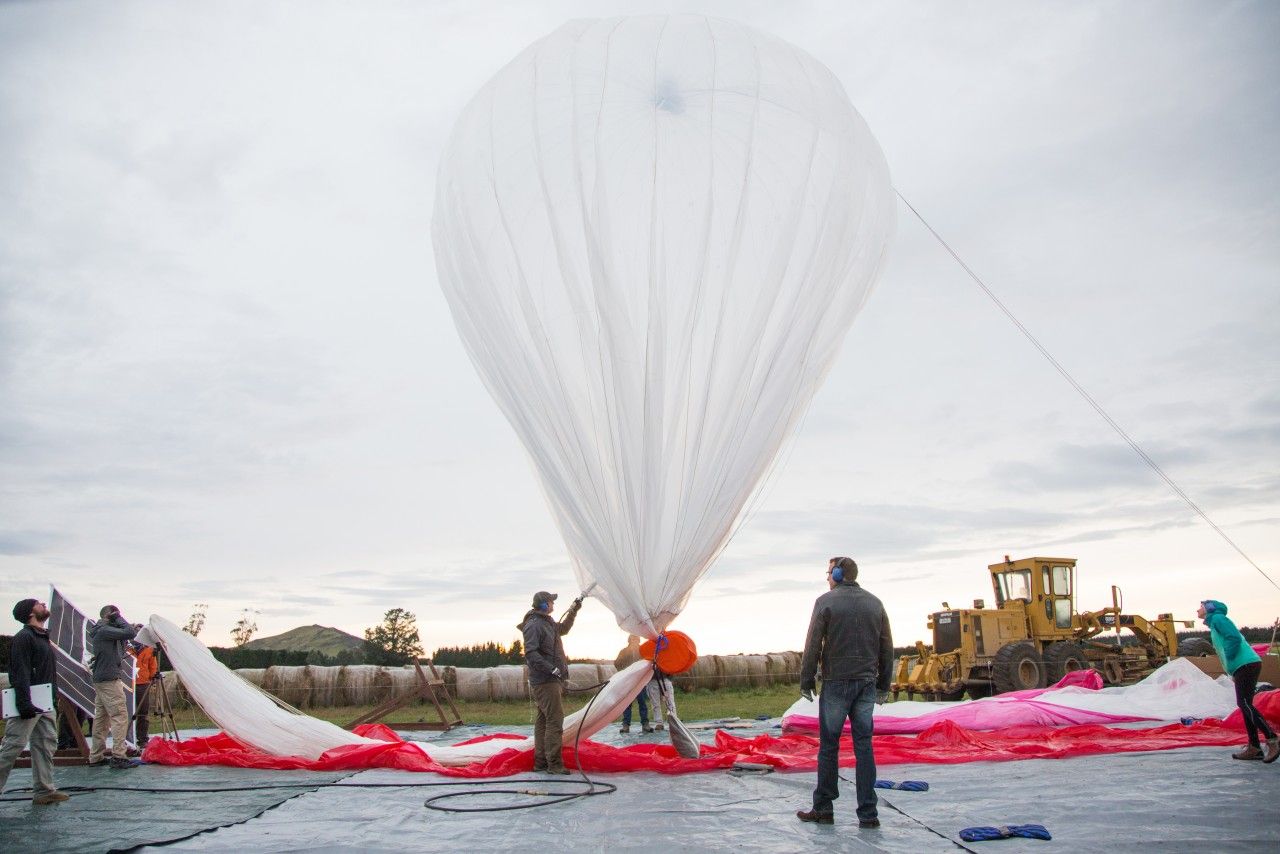 Alphabet, Google's new parent company, announced on Wednesday that it's partnering with four Indonesian wireless carriers to beam reliable, high-speed Internet into Indonesia via large balloons in the stratosphere.
It's called "Project Loon," and Mike Cassidy, who is spearheading the initiative, told The Wall Street Journal that testing—to be carried out in partnership with PT Indosat, PT Telekomunikasi Selular and PT XL Axiata—will begin next year. Alphabet has already partnered on tests with Telstra in Australia, Vodafone in New Zealand and Telefnica in South America.
Alphabet says it hopes the initiative will provide an Internet connection to 100 million Indonesians. Currently, only about one in three people are able to access the web in the country and Alphabet says connections are often slow.
The balloons, which are roughly 40 feet tall and 50 feet wide, are made of sheets of polyethylene plastic. They travel 12 miles above the earth's surface and can only be controlled to go up and down. But using wind data from the National Oceanic and Atmospheric Administration, Google algorithms can maneuver them into wind currents that help them travel.
"Project Loon balloons float in the stratosphere, twice as high as airplanes and the weather," according to the project's website. "In the stratosphere, there are many layers of wind, and each layer of wind varies in direction and speed. Loon balloons go where they're needed by rising or descending into a layer of wind blowing in the desired direction of travel."
On Wednesday, Cassidy told the BBC that the balloons have lasted as long as 187 days in the stratosphere. "In the early days, the balloons would last five or seven or 10 days," he said. "[We need] about 300 balloons or so to make a continuous string around the world. We hope next year to build our first continuous ring around the world, and to have some sort of continuous coverage for certain regions. And if all goes well after, then after that we will start rolling out our first beta commercial customers."
Facebook has also been testing its efforts at becoming an Internet provider. Earlier this month CEO Mark Zuckerberg said the company will launch a satellite next year that will provide Internet access to remote parts of Africa.