Googling Tom Brady's Paycheck and Other Pressing Super Bowl Questions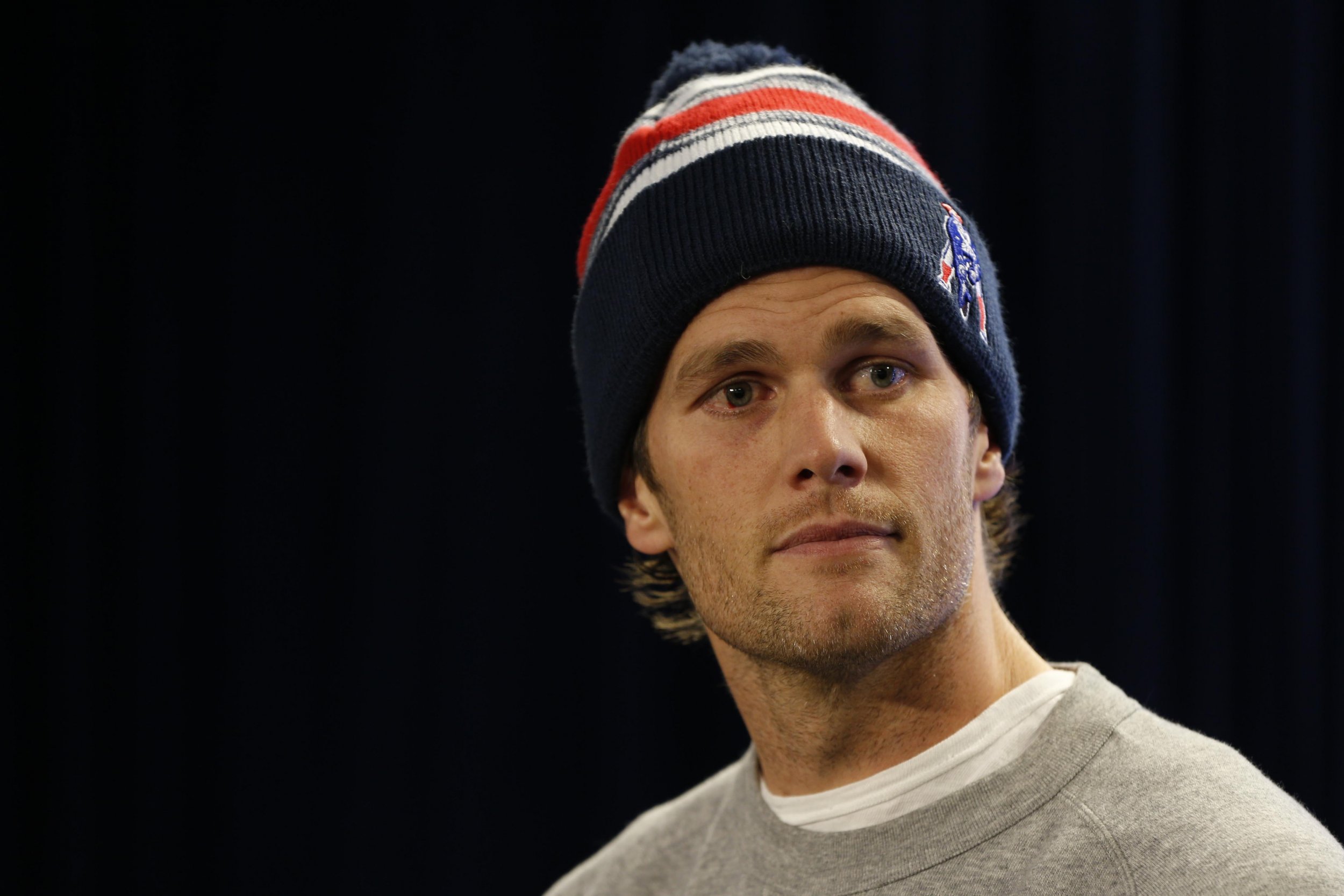 Around the United States, millions of football fans are looking to find out everything from their favorite player's height to the best Super Bowl snack. Most of them turn to Google, and every January the search giant sees a massive uptick in football-related searches.
"Deflate Gate" was the most searched phrase of the season, but Patriots hometown fans are losing when it comes to search: Google determined the top states searching were Washington (home of the Seahawks), Montana, Arizona, Hawaii, Idaho, North Dakota and Wyoming.
Unsurprisingly, the two most Googled players are New England Patriots quarterback Tom Brady and Seattle Seahawks running back Marshawn Lynch. Brady has been at the center of Deflate Gate and Lynch has been refusing to speak with the press, offering limited and silly answers like "I'm just here so I won't get fined" at Super Bowl Media Day. One of the most Googled Brady-related questions was whether he made more money than his wife, super model Gisele Bundchen. (He doesn't; she earned about $16 million more in 2014.)
Even considering how annoyed most TV fans are most of the year with commercials, Google determined users were actually searching out and watching three times more Super Bowl ads on YouTube than last year, due in part to the wider variety of videos released by brands in advance.
About 115 Super Bowl ads were put out early through the video sharing service, and the vast majority of those were teaser shorts for the longer advertisements played during the game. So far, the ads and teasers have been watched more than 80 million times—over 100 million total minutes of viewership.
Users are also turning to YouTube for football-themed recipes. Rosanna Pansino's instructional video for making football pizza pockets racked up over half a million reviews on YouTube.
Still, on a global scale, the Super Bowl is not all that popular. Google sees several hundred million Super Bowl-related searches leading up to the game, but football fans majorly lag behind soccer fans—there were several billion World Cup-related searches over the summer.