'The Goop Lab' Release Date: When Gwyneth Paltrow's New Netflix Series Is Out and What Viewers Can Expect
The Goop Lab has not even been released on Netflix yet, but the new Gwyneth Paltrow series has already proven controversial. A number of healthcare professionals have spoken out about the series based on its trailer, which sees Paltrow talking to women who have tried alternative medicine like cold therapy, psychedelic drugs and even exorcisms.
One sample criticism, from gynecologist Dr. Jen Gunter speaking to Bustle, called the show: "Classic Goop: some fine information presented alongside unscientific, unproven, potentially harmful therapies for attention, with the disclaimer of 'We're only having conversations!'"
For those who want to make up their own mind on the series, The Goop Lab has a Netflix release date of Friday, January 24, when the first six episodes of the lifestyle show will be released at one minute past midnight PT (or 3:01 a.m. ET).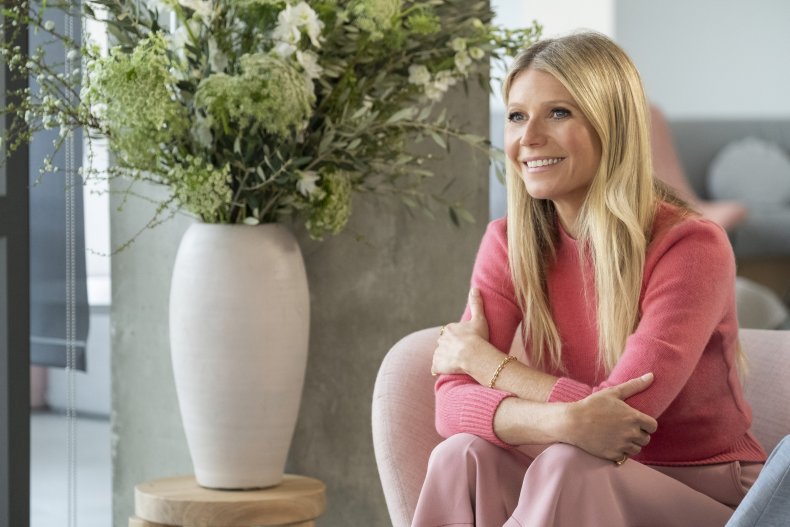 In the trailer for the show, released on January 6, we see Paltrow and Goop's chief content officer Elise Loehnen try out acupuncture, psychic mediums and exorcisms, as well as other therapies described in the promo itself as "dangerous" and "unregulated".
At the start of the version of the trailer available on Netflix itself, we see Paltrow say: "When I started Goop in 2008 I was like, 'my calling is something else besides making out with Matt Damon on screen or whatever.'"
As the poster hints at with its yonic pink ovals, the show will also have sections specifically focusing on women's health generally, and vaginal health specifically.
One scene of the trailer shows a woman looking at hers with the help of a mirror and an Anglepoise lamp, while another sees Paltrow discussing a therapy where women are all naked in a room together.
This is a daring move for Goop, many of whose biggest controversies have revolved around their vaginal products. In September 2018, the company paid $145,000 in civil penalties to settle allegations that its claims about products like its jade and rose quartz 'yoni eggs' designed to placed into the vagina were unscientific.
As part of this case, Goop is "barred from making any claims regarding the efficacy of its products without possessing competent and reliable scientific evidence, and from manufacturing or selling any misbranded, unapproved, or falsely-advertised medical devices." The company still sells its jade and quartz eggs, but the Goop website now does not feature any descriptions of their benefits or what they are used for.
The Goop Lab is released on January 24 on Netflix.