The Goosebump-inspiring Speech Zindzi Mandela Delivered for Her Jailed Father
Zindzi Mandela, the youngest daughter of Nelson and Winnie, passed away in a hospital in Johannesburg on Monday. She was 59 years old. Mandela is remembered for her philanthropic work, being an ambassador for Denmark, and the awe-inspiring moment she delivered an iconic speech to the people when her parents could not.
In 1985, when her parents were unable to speak on behalf of her father, Mandela rose to the occasion. At the age of 25, when neither Nelson nor Winnie were able to deliver her father's rejection to the then-State President of South Africa PW Botha, she handled it with grace.
Mandela was offered his freedom from President Botha on the condition that he "unconditionally rejected violence as a political weapon," and agreed to the country's strict internal security laws, which Mandela rejected. In the speech, Mandela also explained his own terms for negotiations between his organization and the white regime.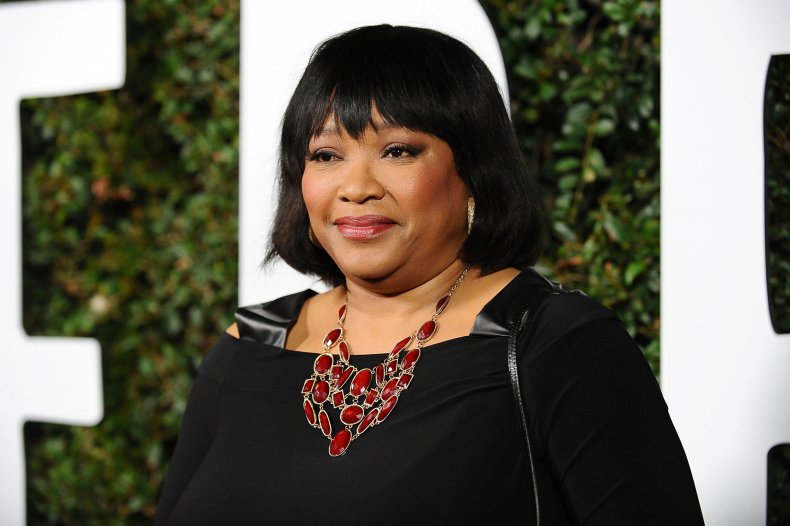 Mandela delivered her father's speech, titled "I am not prepared to sell the birthright of the people to be free" on February 10, 1985 to a packed Jabulani Stadium in Soweto. Crowds gathered for a United Democratic Front Rally to celebrate Archbishop Desmond Tutu receiving the Nobel Peace Prize.
"The prison authorities attempted to stop this statement being made but he would have none of this and made it clear that he would make the statement to you, the people," she began her father's statement. "He should be here himself to tell you what he thinks of this statement by Botha. He is not allowed to do so. My mother, who also heard his words, is also not allowed to speak to you today."
On behalf of her father, Mandela proudly said that he was a proud member of the African National Congress, and was focused on making sure everyone was free instead of just him. He had been in jail since 1962. "I cherish my own freedom dearly, but I care even more for your freedom. Too many have died since I went to prison. Too many have suffered for the love of freedom," she said.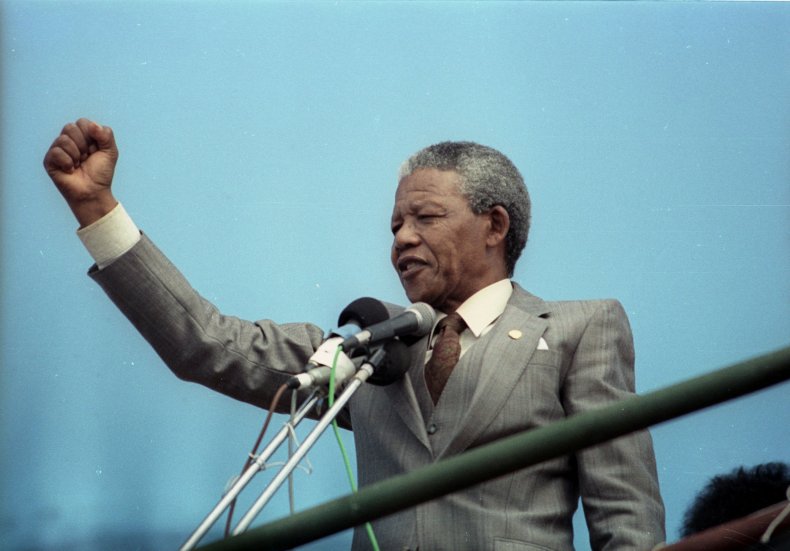 "I cannot sell my birthright, nor am I prepared to sell the birthright of the people to be free," Mandela continued. "I am in prison as the representative of the people and of your organization, the African National Congress, which was banned."
Mandela posited what the conditions he was given really meant, "What freedom am I being offered while the organization of the people remains banned?" he asked. "What freedom am I being offered when my very South African citizenship is not respected?"
"Only free men can negotiate. Prisoners cannot enter into contracts," Mandela added.
"I cannot and will not give any undertaking at a time when I and you, the people, are not free," she concluded his awe-inspiring speech. "Your freedom and mine cannot be separated. I will return."
Mandela is survived by her husband and her four children.