GOP May Attack Obamacare Regulations While Waiting for Repeal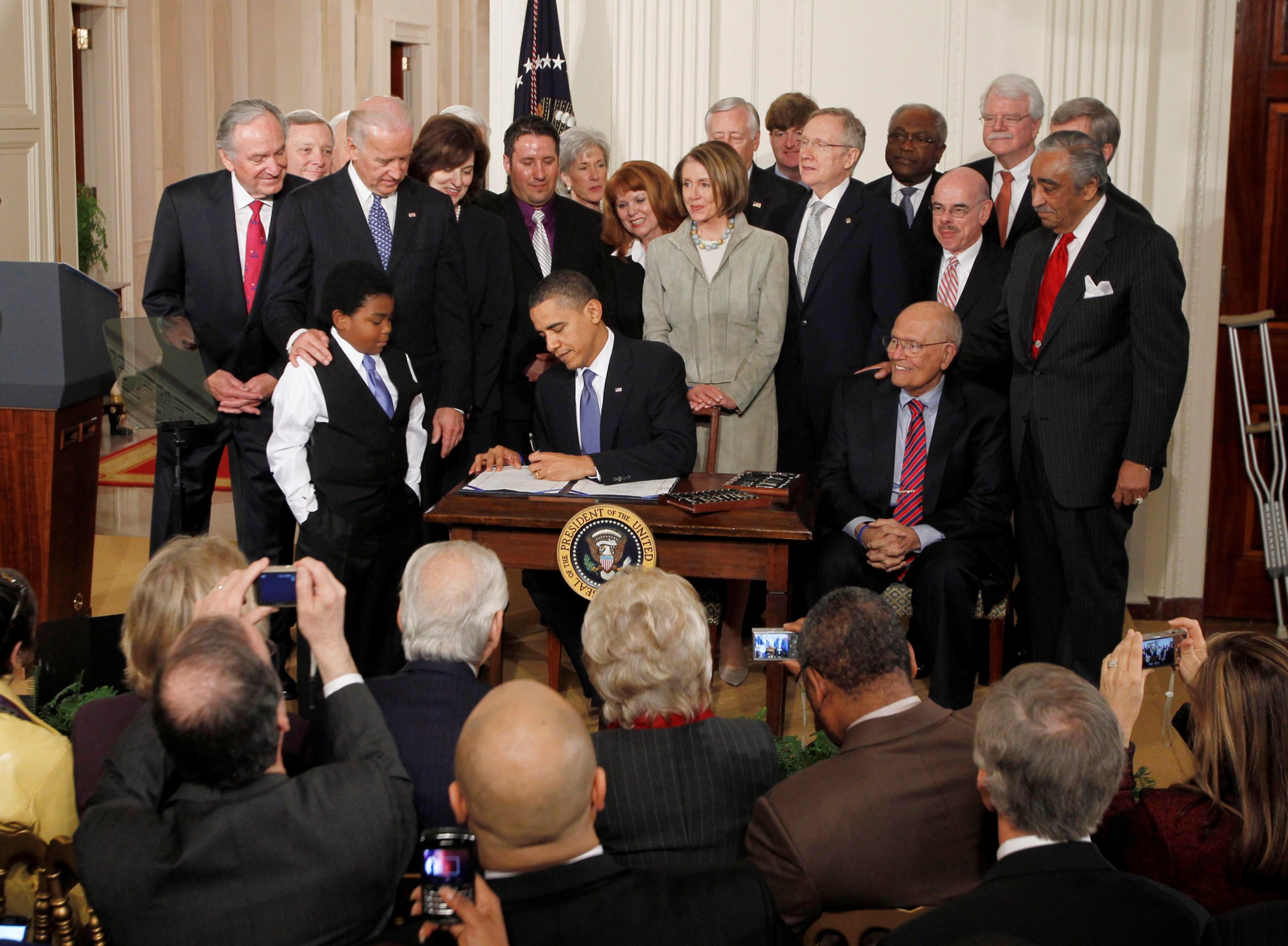 Congressional Republicans are looking for the quickest ways to tear down Obamacare following Donald Trump's election as U.S. president, including rapidly confirming a new health secretary who could recast regulations while waiting for lawmakers to pass sweeping repeal legislation.
Trump's victory on Tuesday means Republicans will control the White House, Senate and House of Representatives. But congressional Democrats are expected to put up a huge fight against Republican efforts to repeal the 2010 law considered President Barack Obama's signature domestic policy achievement.
The Affordable Care Act, dubbed Obamacare, has provided 25 million previously uninsured Americans with health coverage. Republicans have launched repeated legal and legislative efforts to dismantle the law, which they call a government overreach.
Wyoming Senator John Barrasso, a member of Senate Republican leadership, said one way for the incoming president and Congress to attack Obamacare immediately after Trump takes office on Jan. 20 would be to quickly confirm a new secretary of Health and Human Services, the official who writes the rules and regulations that enforce the law.
"We could confirm someone on Jan. 20 who could come in immediately and could be working right now on rewriting rules and regulations to give more freedom and choice to the states, to insurance companies and to businesses that are trying to provide affordable care to their workers," Barrasso said in a telephone interview.
Barrasso noted that the Senate needs only a simple majority vote in the 100-seat chamber to confirm Cabinet members, as opposed to 60 votes to overcome procedural hurdles the Democrats could present to repeal legislation.
Passing repeal legislation "is not a 'Day One' activity. But a new secretary of HHS going after the regulations can be a 'Day One' activity," Barrasso added.
Trump during the campaign called Obamacare "a disaster" and joined fellow Republicans in vowing to repeal and replace it with proposals like tax-free health savings accounts. His transition website says Trump wants a solution that "returns the historic role in regulating health insurance to the states."
In repealing Obamacare, congressional Republican may have to resort to a special procedure known as reconciliation to get around Democrats in the Senate, where rules protect the rights of the minority party.
Republicans in Congress used reconciliation to try to undo large chunks of Obamacare in January, but Obama vetoed the legislation. The bill would have wiped out tax subsidies provided to help people afford insurance coverage, as well as tax penalties on people who do not obtain insurance as required by the law, and would have eliminated expansion of the Medicaid insurance health insurance program.
Republican Representative Chris Collins of New York, one of Trump's earliest supporters on Capitol Hill, said he hopes Congress can pass a similar bill gutting Obamacare within Trump's first 100 days in office, a promise Trump made during the presidential campaign. But some changes will doubtless be phased in over time, Collins said.
"There's nothing that we will be able to do or would want to do that would impact anyone's health insurance plan for 2017," Collins said in an interview.
"From a replacement standpoint, our position has always been as Republicans to move forward in a step-by-step fashion," Barrasso said.
In an interview with the Wall Street Journal published on Friday, Trump said he was considering retaining parts of Obamacare including provisions letting parents keep adult children up to age 26 on their insurance policies and barring insurers from denying coverage to people with pre-existing medical conditions.
MORE FLEXIBILITY
While waiting for Congress to act on legislation, the new HHS secretary could be reworking Obamacare regulations, Barrasso said. For example, regulations could give U.S. states more flexibility under a provision that lets states seek waivers from key provisions of the law, such as exemptions from the so-called individual mandate requiring Americans to obtain insurance and the employer mandate to provide it.
Kim Monk, an analyst at Capital Alpha Partners, which provides policy research to financial institutions, said Trump's HHS might be able to tighten up the rules governing special enrollment periods for Obamacare. Insurers complain that these periods have allowed some people who initially skipped buying insurance to sign up after becoming ill.
HHS might also be able to alter the language on "essential benefits" that the law requires insurance plans to cover, which include trips to the emergency room, maternity and newborn care, and mental health services, Monk said.
"The law requires they have to cover 10 essential health benefit categories, but how that gets defined, a lot of that is interpretative," Monk said. "And of course, everything the Obama administration interpreted was more, more, more, more expensive coverage, and all these things lead to premium increases."
Collins, a member of the Trump transition team's executive committee, said the job of HHS secretary or surgeon general "would be great for Ben Carson," referring to the neurosurgeon who ran unsuccessfully for the Republican presidential nomination and later endorsed Trump.