The U.S. Military Was Supposed To Get Much Bigger Under Trump. Here's Why It Hasn't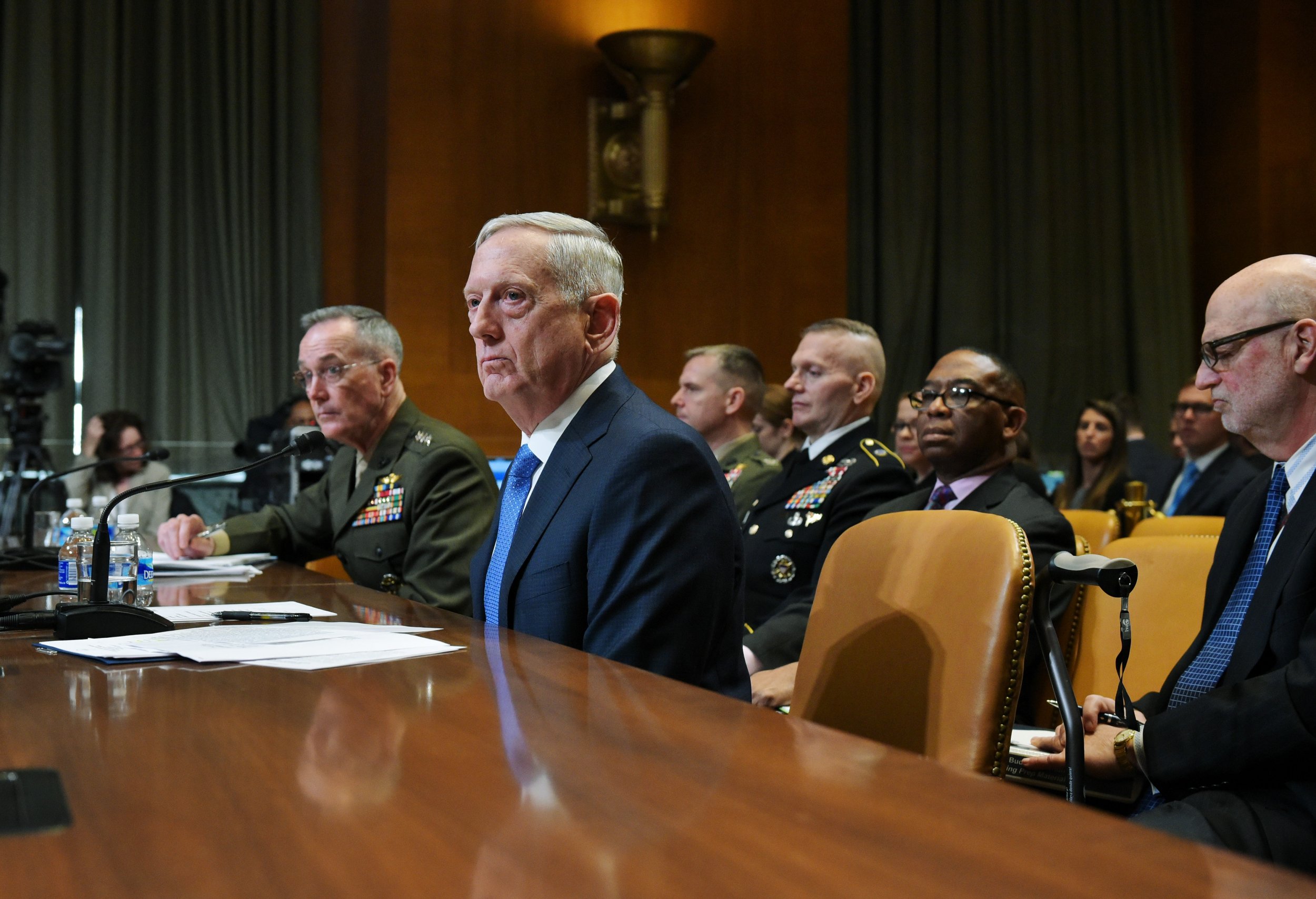 Wearing a Navy cap and an olive-green jacket emblazoned with the USS Gerald R. Ford's emblem, President Donald Trump stood on a soon-to-be-commissioned Navy aircraft carrier in March and promised American sailors "one of the largest spending increases in U.S. history" and a "major expansion of our entire Navy fleet."
It was the president's latest declaration of military expansion. Weeks earlier, he stood before Congress for the first time in his early presidency and laid out his vision for the U.S. military, already the most expensive armed services in the world.
"To keep America safe, we must provide the men and women of the United States military with the tools they need to prevent war. If they must, they have to fight, and they only have to win," Trump told lawmakers at the time. "I am sending Congress a budget that rebuilds the military, eliminates the defense sequester and calls for one of the largest increases in national defense spending in American history."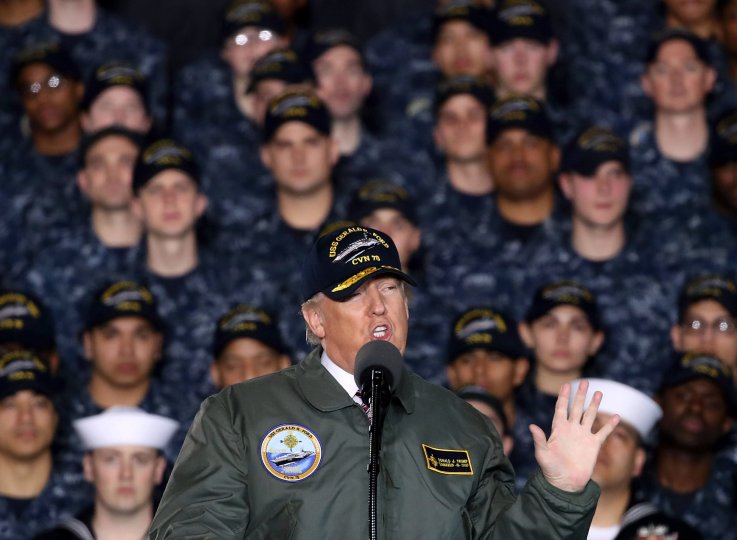 Months later, Trump is no closer to realizing his dream of a U.S. military fueled by 12 U.S. navy carriers, modernized fighter jets and new unmanned aircraft. Instead, a budget deal brokered by congressional Republicans last week is expected to do little to increase defense spending beyond the Obama administration's budget. And the Pentagon won't see a cent of that money unless a bipartisan bill makes it through Congress to get rid of old limits on defense spending.
"The politics are that the president actually has very little power when it comes to the budget," said Todd Harrison, director of defense budget analysis at the Center for Strategic and International Studies.
Trump ran for office promising that he would radically increase spending to prop up a military facing its 16th year of war in the Middle East. He said he would expand the Navy to 350 ships from its current fleet of 274 and increase the planned size of the Army to 540,000 soldiers. All those promises meant that the U.S. would "deter, avoid and prevent conflict through our unquestioned military strength," Trump said.
Then he took office, and sent a budget request to Congress in May that barely moved the needle. It called for only $18 billion more in funding for the Pentagon than the $603 billion that President Barack Obama had planned for, including funds for only eight more ships while allowing the Army to shrink below 480,000 soldiers. Defense hawks were immediately critical, with Senator John McCain calling it "inadequate."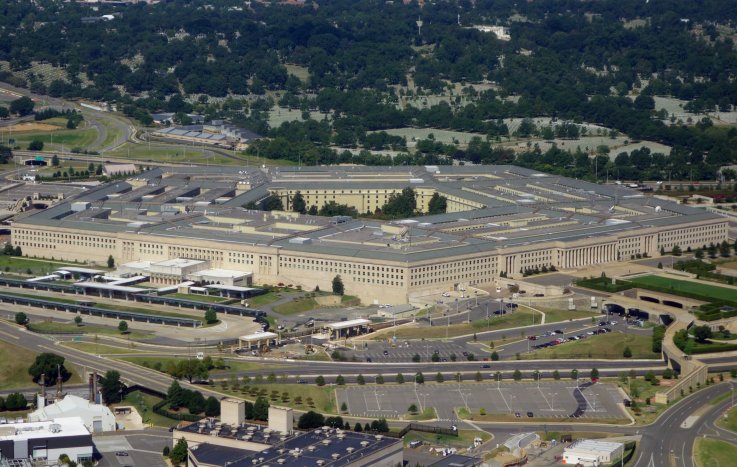 "We've achieved a historic increase in defense spending to get our troops the support they so richly deserve," Trump said in July. PolitiFact rated that claim false, noting that both Presidents Ronald Reagan and George W. Bush asked for bigger increases, and that Congress hadn't actually approved Trump's budget.
Vice President Mike Pence also claimed the Trump administration had "laid out one of the largest increases in defense spending since the days of President Ronald Reagan." "President Donald Trump and I will not rest, we will not relent until we rebuild our military, restore the arsenal of democracy, and ensure that our soldiers, sailors, airmen, Marines and Coast Guard have all the resources that you need to accomplish your mission and come home safe," Pence said in March. "That is our pledge to each of you."
While it's true that Trump could have demanded more money, the fact is the president has little control over whether the government sets aside tons of cash to expand the military. Defense spending limits were put in place in 2011 as part of the Budget Control Act, meaning any money approved by Congress above the caps is automatically cut. The caps, sometimes referred to as the "sequester," have been in place since Republicans and Democrats failed to reach a budget deal in 2012.
Pentagon officials have routinely railed against the limits on spending. "No enemy in the field has done more harm to the warfighting readiness of our military than sequestration," Secretary of Defense James Mattis wrote to Congress last week.
Unfortunately for defense hawks, removing the caps would require 60 votes in the Senate, meaning that any solution would need to be bipartisan. Democrats and Republicans have been able to come together several times since the caps were created, each time for two-year adjustments to the limits, though having Trump in office complicates negotiations. With issues like funding for a border wall and action to protect undocumented immigrants known as Dreamers gumming up the budget process, getting to the votes needed to remove the caps now includes a range of nondefense issues.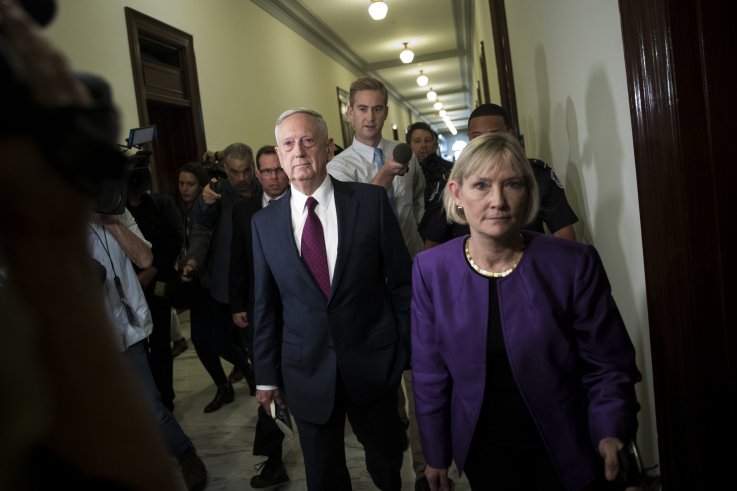 "It is getting harder as the days go by to find this deal, because the Trump administration is doing things that are forcing Democrats to ask for more," Harrison said.
Mackenzie Eaglen, a national security analyst at the American Enterprise Institute, said Pentagon planners are optimistic that a new deal to cover spending for 2018 and 2019 will happen, mainly because members of Congress don't want the issue hanging over the midterm elections in 2018. But it's unlikely the Defense Department would be allocated a huge increase in funding even if lawmakers hug it out.
That's because in the middle of the military budget discussion, Trump is also trying to pass a major change to the tax system. That tax bill is being moved through Congress using the budget process so that only a majority is needed in the Senate.
"The final defense number is going to be determined by how big a deficit bomb the tax agreement is," Eaglen said. "No one is going to link the two directly, but they are in members' minds."
The U.S. Military Was Supposed To Get Much Bigger Under Trump. Here's Why It Hasn't | U.S.