GOP Candidate Compares U.S. Election to Afghanistan, Says Progressive Liberals Look Like the Taliban
A Republican Congressional candidate in Pennsylvania has compared this year's presidential race to Afghanistan, saying that "progressive liberals are looking a lot like the Taliban".
GOP candidate Kathy Barnette, has filed one of several lawsuits in the state after Donald Trump made baseless claims that the election was a "major fraud on the nation."
The president and his team have continued to argue that the mail-in ballots have left the election open to fraud, without putting any evidence forward.
As more and more absentee ballots are counted, Joe Biden has pulled forward in the race. Votes are still being counted in key battleground states, however, many major news outlets and the Associated Press have called both Wisconsin and Michigan for Biden, amid reports that the Democrat is also closing in on Trump's lead in others.
In Montgomery County, Pennsylvania, Barnette is suing the district for allowing some voters to fix, or "cure", technical problems with their ballots before Election Day.
Barnette said she was initially ahead in the race against incumbent Democrat Congresswoman Madeleine Dean, but as more votes were counted Dean came out as the winner with 254,169 (59.2 percent) of the vote to Barnette's 175,080 (40.8 percent).
In an interview with Fox News on Thursday, she said: "Every legal vote should count. What we saw on Tuesday all across our nation is a tale of two elections."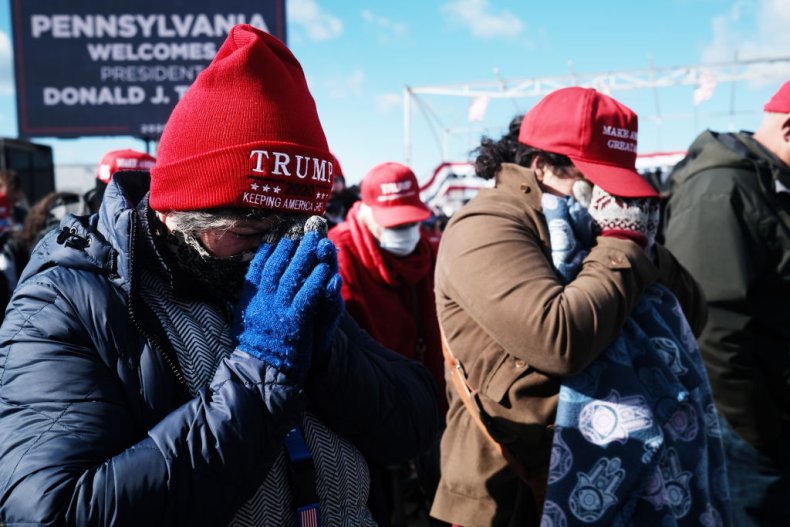 Barnette claimed that the first election took place at polling on Tuesday and that she beat her opponents "hands down".
"I even secured more votes than the president showing that my American message had a crossover effect," she said. But she continued to say that the second election took place over "almost 30 days", which she said was "just utterly ridiculous."
She said: "I have no idea how we as Americans have allowed the greatest nation to become the equivalent of having elections as the equivalent of Afghanistan with progressive liberals looking a whole lot like the Taliban.
"This should not be as ugly as it has been not knowing who are election officials are."
Earlier in the interview she was asked about her motivations for filing the lawsuit.
She told Fox News: "I am doing this, one, because I believe every vote matters and we still have several thousand votes that have not been counted. We have a number of provisional ballots that has not even been touched whatsoever.
"I also filed the lawsuit because we have a voter integrity issue here in Pennsylvania and specifically in my district. It's the right thing to do."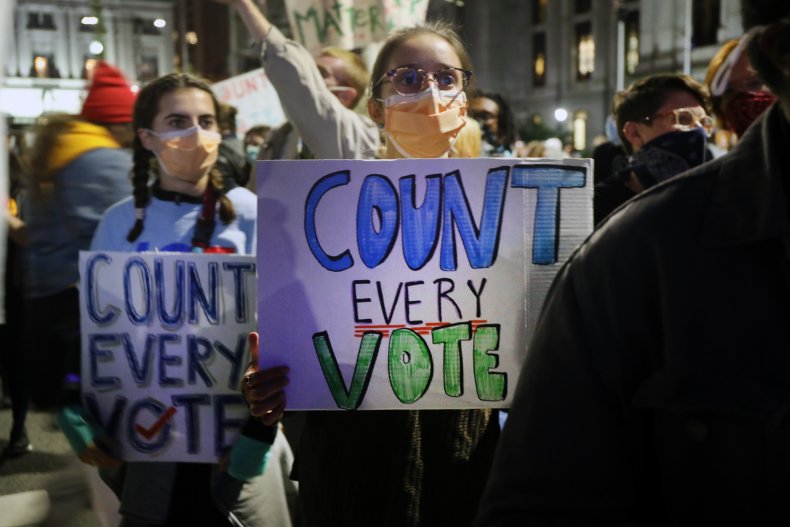 Barnette went onto claim that her team were not allowed access into the area where the mail-in ballots were being held, but when they were allowed in, they found it "filled with several thousand ballots that were just sitting there in the hallway unsecured."
She also claimed her team saw we saw "a number of other things" that "gave us great pause."
She added: "This is so much bigger than win or lose for me personally. Like I said, there is an integrity issue. This is for the voters. The voters will win in that we will protect the integrity of how we did voting here in Pennsylvania."
The latest on Barnette's lawsuit
A federal judge has given a skeptical reception to Barnette's lawsuit, Politico reports.
The suit seeks to throw out votes in Montgomery County after residents were apparently contacted with the opportunity to fix, or "cure" problems, with their absentee ballots.
During a hearing on Wednesday morning, District Court Judge Timothy Savage showed scepticism towards some of the arguments put forward by Barnette's lawyer, according to Politico.
Thomas Breth, an attorney for Barnette, reportedly said the Pennsylvania Supreme Court had concluded that the law prohibits counties from allowing voters to correct mistakes they made while completing or packaging their mail-in ballots.
"I'm not sure about that," said Savage reportedly responded. "Is that exactly what was said or is what was said was that there is no mandatory requirement that the election board do that?" He added: "Wasn't the legislative intent of the statute we are talking about to franchise, not disenfranchise, voters?"
Breth will reportedly file a supplemental brief by 9 a.m. on Thursday, and then Montgomery County attorney Michele Hangley can respond by 9 a.m. on Friday, Politico reported. Savage is then expected to give his ruling.