GOP Candidate Says 'I Should Have Shut Up' of Traffic Stop Video
A GOP House candidate in Florida who was caught on video threatening an officer's job during a traffic stop has issued an apology, saying he "should have shut up."
Martin Hyde, a candidate in the Republican Primary for Florida's 16th Congressional District, was pulled over on Valentine's Day for speeding, texting while driving and for refusal to provide his registration. However, a video released this week of the incident showed Hyde continually threatening the officer's job, telling Officer Julie Beskin that she was "making career decisions," asking her if she knew who he was and that he was a congressional candidate.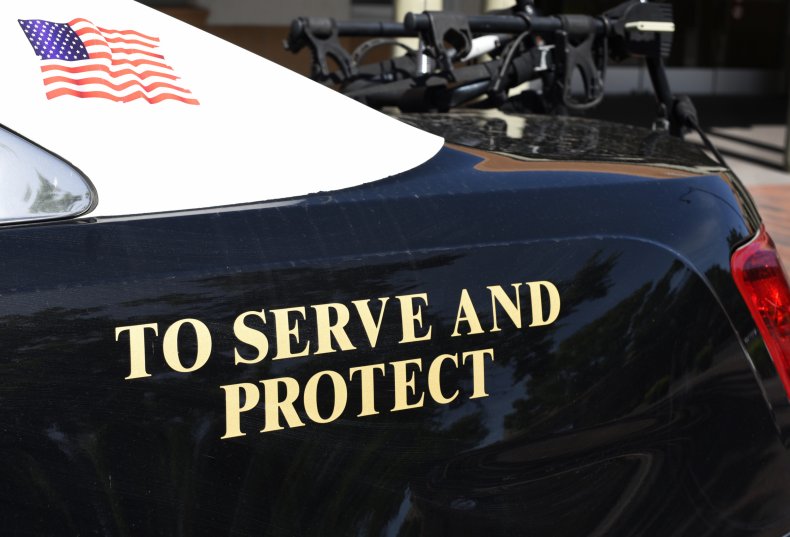 In a letter to the Herald-Tribune, Hyde took responsibility for his behavior. While he did not apologize, Hyde began his letter by saying that the situation on February 14 "was not an isolated incident."
"People tend to equivocate and talk about extenuating factors—or claim it's 'not indicative of who I am.' But, sadly under some circumstances, it is who I am," Hyde wrote.
He went on to say he's aware that he is known to be "aggressive verbally" and that at times, this kind of behavior has won him applause. However, Hyde said this time, that the person with whom he was aggressive with was "a Sarasota Police officer" who was doing nothing more than her job."
Hyde, in his letter, also referenced his "silly statement" where he asked the officer if she understands who he is, saying instead he "should have shut up and let it go."
He also made mention of the number of people who have reached out to him, harshly criticizing his behavior and how he hopes to use their condemnation as motivation to change.
"I hope that the hundreds of calls that I got on my cellphone—from all over the United States—telling me what a fat, entitled person I am will not only get me back to eating properly but to also be mindful that it is how we are at our worst that defines our progress as adults," he wrote in the Herald-Tribune.
He said that the Valentine's Day incident captured on video showed him "at my rather pathetic worst" and how no amount of apologies will be accepted or explain his behavior. However, he then went on to publicly address Officer Beskin.
"However, I will say this one more time for posterity: I am sorry, Officer Julia Beskin," Hyde wrote.
He also mentioned his supporters, who he understands he's disappointed with his behavior.
"I am sorry because in a democracy without congressional term limits, I have taken away the opportunity for people to make changes in a stagnant system that rewards incumbency over innovation and true local representation," he wrote.
Finally, Hyde ended his note of contrition by slamming the Republican Party in Sarasota, Florida.
"The Sarasota County Republican Party is controlled by a small group of self-appointed elites and special interests that I have never liked—and now I can say that," Hyde wrote.
Roger Stone, a campaign consultant, said on Friday that Hyde was leaving the race after the video surfaced, according to the Sarasota Herald-Tribune.
Newsweek reached out to Hyde's campaign for comment.