GOP Candidate Says 'We Are the Church and We Run the State' in Viral Video
A video of GOP Georgia gubernatorial candidate Kandiss Taylor appearing to denounce separation of church and state has been viewed more than 670,000 times on Twitter.
Taylor made the remarks during the Georgia Republican Assembly on April 2, but a video capturing the remarks, shared by PatriotTakes, went viral on Twitter over the weekend, with many condemning her comments.
"Don't talk to me about separation of church and state," she said. "Church and state was written because the state has no business in our church. But we are the church. We are the church, and we run the state."
She said that Georgia is "sovereign" and "we're running the state with Jesus Christ first" before adding that other religions don't get to "silence" Christians.
"The good thing about the first amendment is that if you're a Jew or you're a Muslim or you're a Buddhist, you still get to worship your god because you're in America. But you don't get to silence us," she said.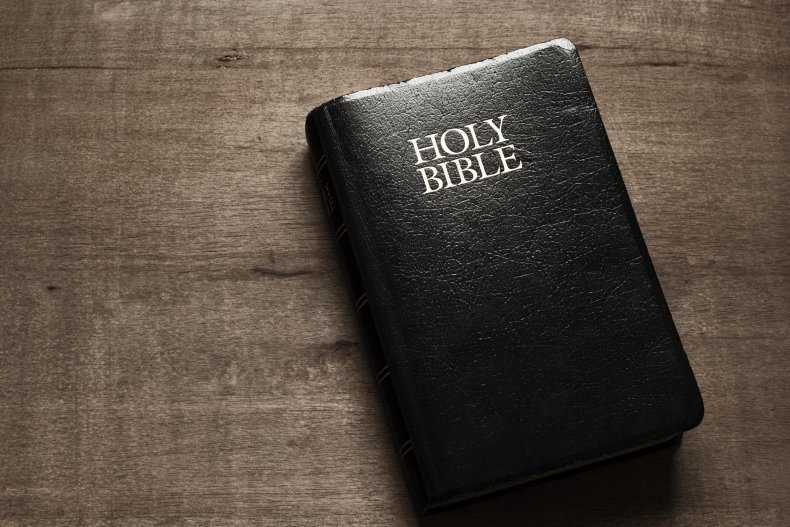 Some viewers responded to the video with criticism, arguing her remarks went against the U.S. Constitution. But in a statement to Newsweek on Monday, she defended the remarks, writing: "I stand behind what I said 100%."
"This goes against the Constitution of the United States," wrote @RockyMountainViews.
"This Jew says kiss my tuchus Kandiss. Go pray in church. Keep it out of politics. Not everyone is Christian. There's freedom of religion and I don't need to hear it. There's separation of church and state for a reason. What a jacka**," wrote @BrokenDestinies.
Taylor responded to criticisms in a tweet Saturday evening.
"The more I hear people say for me to take Jesus out of my campaign, the more I double down. Hello! He is why I'm running for governor. I don't compromise," she wrote.
Later in the video, Taylor, discussing guns, said that people have the right to protect themselves from a "tyrannical government," pointing to Australia as an example. Australia has come under fire from U.S. conservatives for strict COVID restrictions. (According to the Cato Institute's Human Freedom Index, Australia has a higher score for both personal and human freedoms than the United States.)
Taylor is one of several Republicans challenging Georgia Governor Brian Kemp, who has faced criticism from some conservatives for rebuking former President Donald Trump's unfounded claims of election fraud. Within the GOP primary, she typically polls in the single digits, trailing both Kemp and Trump-backed David Perdue, who previously served as a United States senator.
She previously ran for U.S. Senate in 2020, winning less than 1 percent of the vote.
Update 4/11/22, 4:30 p.m. ET: This story has been updated with additional information and background.