GOP Candidates Should 'Aggressively' Back Trump, Fox & Friends Hosts Say
Republican candidates should "aggressively" support President Donald Trump on topics such as immigration and the economy if they want success in the 2018 midterms, so said the Fox & Friends Weekend Sunday panel, which urged GOP candidates to get on Team Trump, and fast.
Abby Huntsman, Griff Jenkins and Pete Hegseth all concluded that the best chance Republican candidates had in the upcoming midterms was to align themselves with the president and his agenda—as they pointed to candidates who had seen success by backing Trump.
"It's a wake-up call if you're a candidate out there and you're on the fence; you may want to consider supporting even more aggressively," Jenkins advised GOP candidates. "President Trump, by all accounts, I think, has pretty much taken over the Republican Party."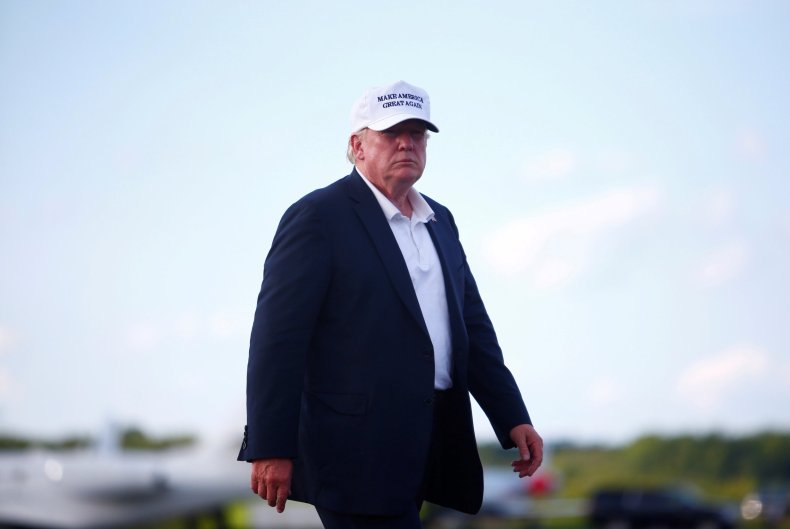 Hesgeth agreed: "If you're running for office and running away from this president in a Republican primary, you're in a bad, bad spot."
Their comments followed the release of a poll on the 2018 midterms that showed President Trump was a key factor in how people planned to cast their votes—more so than with previous presidents, according to data from the Pew Research Center.
And while many in that number appeared keen to cast a vote against Trump, Fox hosts advised Republican candidates to capitalize on those people intent on voting with the president.
"If you are running as a Republican for Congress or for Senate, you probably want to associate yourself—I mean a lot of it depends on where you live, and what the local politics are," Huntsman said on Sunday. "But in large part, I would say, siding with the president on some of these issues might benefit you."
But two polls released at the end of last week showed Democrats leading in a generic congressional ballot—prompting concerns from Republicans over the idea that they could lose control of the House in the upcoming midterms, Vox reported.
Former Trump campaign manager Corey Lewandowski warned over the weekend that such an occurrence would put an end to President Trump's agenda, also speculating that a Democrat majority House could also see Democrats moving to impeach the president.