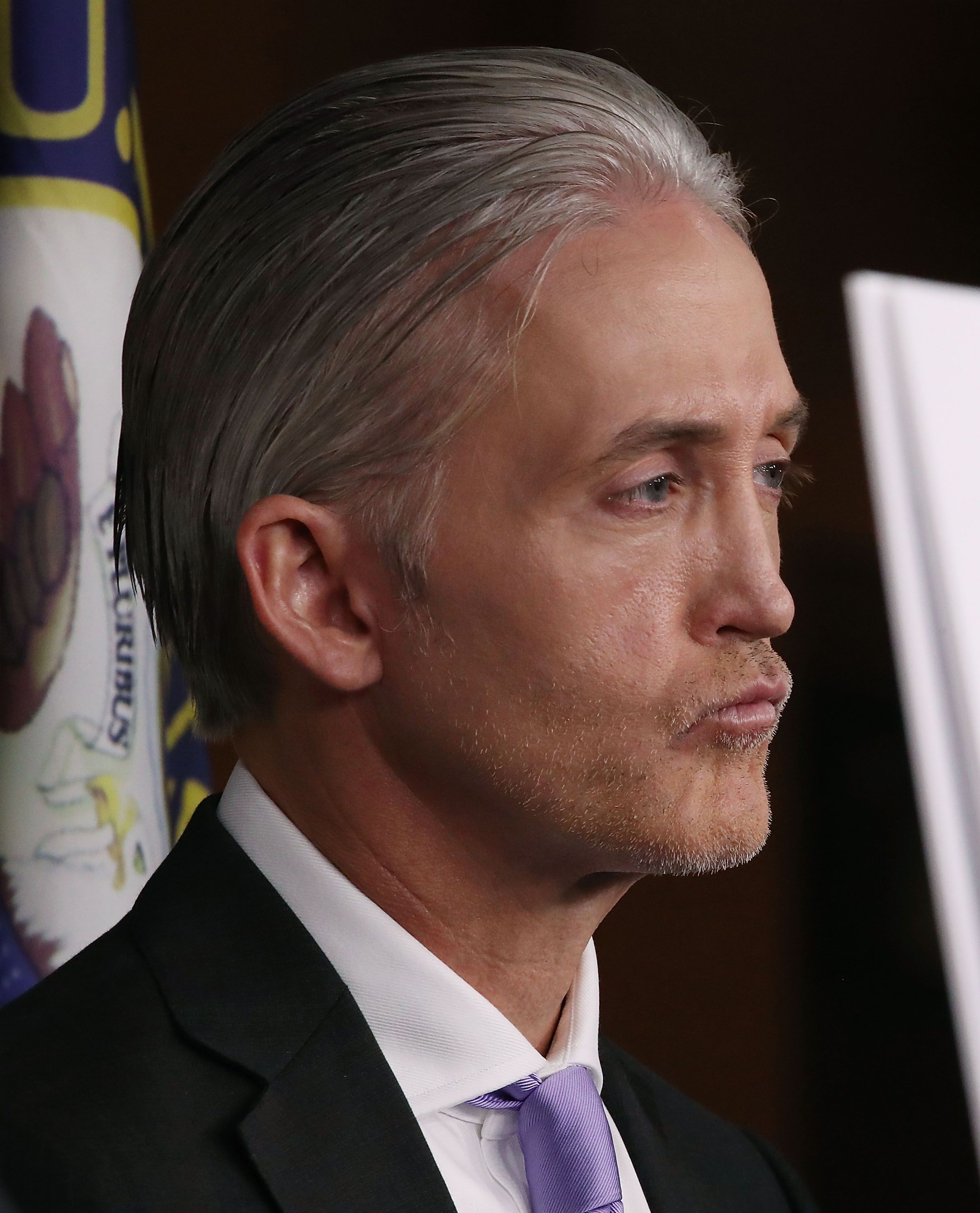 Updated | Is this Benghazi, the sequel?
Republican Trey Gowdy, whose investigation into the terror attack on an American consular building was seen even by some Republicans as an effort to hurt Hillary Clinton's election chances, is now demanding that three FBI officials testify before his Oversight Committee to discuss the bureau's decision to not charge the former Secretary of State for mishandling classified information and use of a private email server.
Specifically, Gowdy and Judiciary Committee Chairman Bob Goodlatte, asked Attorney General Jeff Sessions on Tuesday to make available FBI Deputy Director Andrew McCabe, FBI Chief of Staff Jim Rybicki and FBI counsel Lisa Page—all of whom figure prominently in Republican complaints that the FBI was biased in favor of Clinton during the 2016 campaign.
Gowdy and Goodlatte said they want to know why the FBI made the decision "to appropriate from [the Department of Justice] the decision-making authority with respect to charging or not charging former Secretary Clinton," a reference to then-Director James Comey's decision to not recommend charges against the Democratic candidate, a decision still criticized by Republicans.
The three FBI officials all have a connection to Clinton: McCabe's wife, a Democrat, ran for Virginia's Senate and received some funds from groups tied to Virginia Governor Terry McAuliffe. President Donald Trump has used that connection to claim that McCabe's wife received money from Clinton, a friend of McAuliffe, though there's no evidence that any money came from the Clinton campaign.
Page was one of the two FBI agents found to have traded text messages critical of then-candidate Trump and supportive of Hillary Clinton. The texts led to the firing of another agent, Peter Strzok by special counsel Robert Mueller, who is investigating Russian interference in the 2016 election.
Rybicki was chief of staff to Comey before he was fired by Trump earlier this year, in part because of Comey's investigation into Trump's campaign. Rybicki was involved in drafting a statement clearing Clinton in the email controversy before the FBI interviewed her.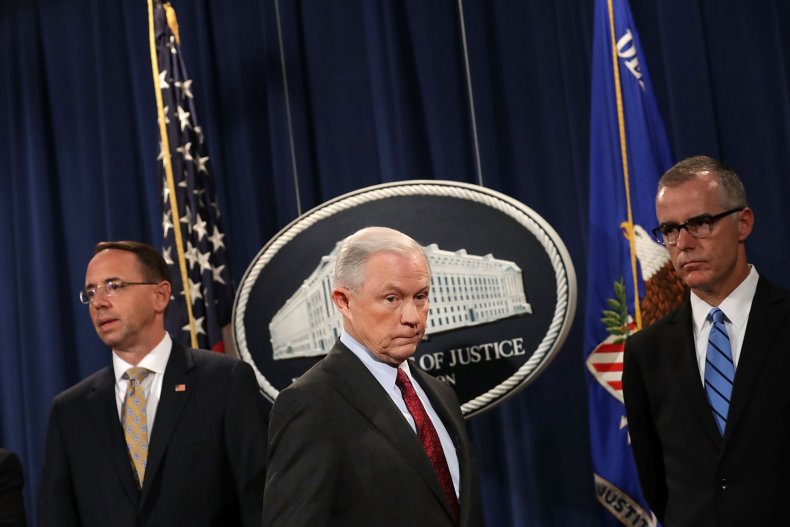 Gowdy's probe into the 2012 Benghazi attack cost $7.8 million over two and a half years. But more recently, he has been critical of the probe being run by Mueller into Trump's campaign, and its alleged collusion with Russia.
He's also flatly suggested that McCabe may not be at the FBI for very long.
"I'll be a little bit surprised if he's still an employee of the FBI this time next week," Gowdy told Fox News on Friday.
Thus far the Justice Department has blocked most requests for testimony from some of the FBI's top officials, citing concerns that it might interfere with Mueller's ongoing work.
Gowdy's apparent single-mindedness against Clinton, who lost the 2016 election and has largely faded from public life, wasn't lost on many critics.
"Gowdy used to say insist his Benghazi investigation was never about, or did not evolve into, probe of Clinton's emails and use of a private server," tweeted Bloomberg Congressional correspondent Billy House. "But now, he and Goodlatte want to look into why FBI's inquiry led to no action against Clinton in email matters."
Another critic was more literary.
"Javert, um, I mean Trey Gowdy, still investigating Valjean, um, I mean HRC," tweeted Robert Weinman. "28 months of Benghazi weren't enough for ol' Trey."
Democrats on the House Oversight Committee criticized Gowdy for the move.
"House Republicans are so afraid of Special Counsel Mueller's investigation that they would rather reinvestigate five-year old emails than stop an ongoing threat to our democracy," Representative Raja Krishnamoorthi (D-Ill.) said in a statement. "After failing to hold a single hearing on Michael Flynn, who committed a felony while working in the White House by lying about his contacts with the Kremlin, Republicans are rushing to hold interviews about Hillary Clinton. Somehow, Congressional Republicans are more interested in relitigating a completed FBI investigation than addressing more than one hundred errors and omissions in the security application of Jared Kushner who failed to disclose his attempt to establish a secret back channel to Vladimir Putin's government."
Gowdy is also a member of the House Intelligence Committee, which has been conducting its own probe of Russian influence in the 2016 election. But the GOP majority on that committee signaled that it is winding down its investigation, despite requests by committee Democrats to conduct more than two dozen additional interviews.
Gowdy said earlier this month that it's time to end the House investigation, even appearing to mock its purpose.
"There is not a single soul with an open mind who is waiting on the House of Representatives' Russia investigation to unlock the mysteries of the world for them," Gowdy told NBC News.
Goodlatte also has a history of pursuing Clinton, having been one of the Republicans who called for a second special counsel to pursue Clinton for her emails, and focusing his committee on Clinton-related issues.
Or, as Bloomberg put it, "House Judiciary Chairman's Priority: Investigating Hillary Clinton."
Story was updated to include more reactions.