GOP Chairwoman Accused of Threatening Republicans Who Don't Support Trump
Republican National Committee Chairwoman Ronna Romney McDaniel was accused of threatening Republicans who don't support Trump's Make America Great Again agenda over an ominous message she posted on social media yesterday.
On Wednesday evening, McDaniel took to Twitter to warn people of the dangers of opposing the president. "Complacency is our enemy. Anyone that does not embrace the @realDonaldTrump agenda of making America great again will be making a mistake," McDaniel wrote.
Following her post, social media users quickly criticized McDaniel's tone as threatening.
"What in the actual hell…is this a threat, Ronna?" replied Meghan McCain, Sen. John McCain's daughter and co-host of ABC's The View.
Walter Michael Shaub Jr., the former director of the Office of Government Ethics, added: "That sounds like a threat." MSNBC host Chris Hayes only had one word to say: "Gross."
McDaniel's message was posted the day after South Carolina's Rep. Mark Sanford lost his primary. After being an outspoken critic of Trump, the president tweeted support for his opponent shortly before the polls closed.
"Mark Sanford has been very unhelpful to me in my campaign to MAGA [make American great again]. He is MIA and nothing but trouble. He is better off in Argentina," Trump tweeted on Tuesday afternoon. "I fully endorse Katie Arrington for Congress in SC, a state I love. She is tough on crime and will continue our fight to lower taxes. VOTE Katie!"
Sanford admitted to CNN on Wednesday that the elections seemingly turned into a referendum on whether he supported the president enough. "That's ultimately what the race devolved down to, which was, 'Was I Trump enough vs. not,'" he said. "I wouldn't say it made my day, and it's not what anybody would yearn for in the world of politics, but it is what it is."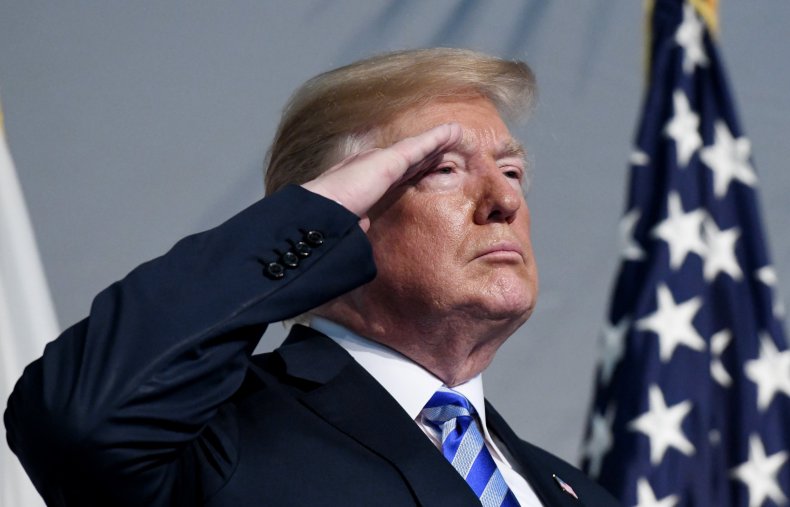 Despite his loss, Sanford told Anderson Cooper that he believed it is crucial that "vigorous dissent" continues to be upheld within the Republican party and in other areas of government.
"It is OK to disagree," Sanford said. "What's interesting is my voting record has been 89 percent with the President, and therefore to send a tweet out to say not supportive—A. not true, but B. goes to this larger question of do we want to have a litmus test or do we want to have folks who will agree with us 80 to 90 percent of the time and say, you're on the team?"
GOP Chairwoman Accused of Threatening Republicans Who Don't Support Trump | U.S.