The GOP Comeback Plan In Six Steps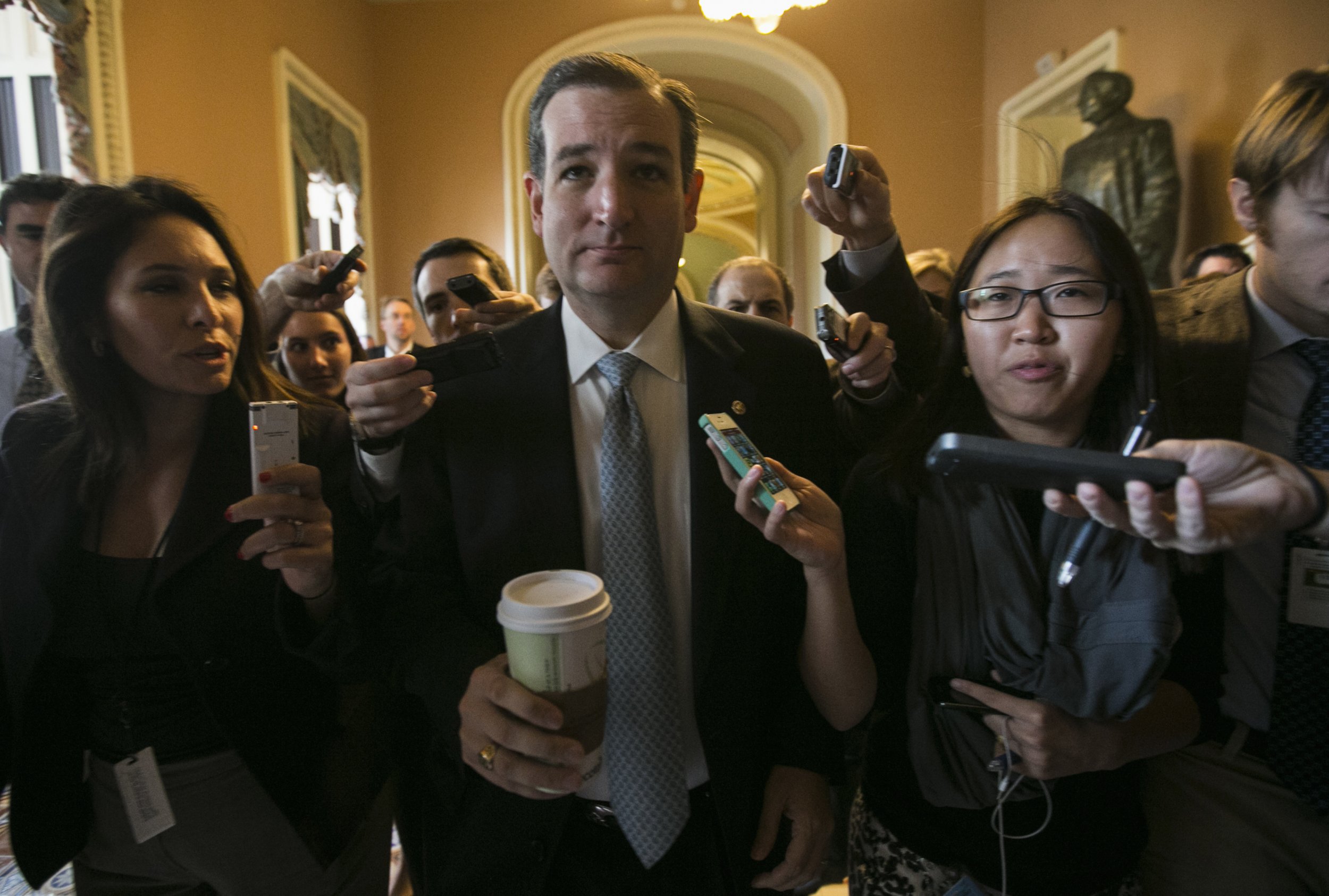 The Republican Party needs to do some damage control. During the 16-day government shutdown, the party's approval ratings hit record lows in several polls, reaching over 70 percent disapproval.
But for a party divided between the establishment and the Tea Party – some call it all-out civil war – that's no easy task, even if the 2014 and 2016 elections depend on it. Instead, as party leaders and talking heads emerge from the shutdown, the comeback plan is rudimentary at best. "It's very much a work in progress," said Republican strategist Ron Bonjean. "Republicans for the most part have been catching their breath."
Still, a general outline is emerging on where the party needs to move over three months in order to recover from its self-inflicted wounds. Here's what the Republican Party needs to do in order to have a strong showing in 2014 and beyond, according to Republican strategists.
Step 1: Don't shut down the government again
On Sunday, Senate Majority Leader Mitch McConnell, R-Ky., promised on CBS's Face the Nation that "there will not be another government shutdown. You can count on that."
But there's a real possibility of a repeat when funding for the government runs out on January 15. The same Tea Party faction that just shut down the government is still in office, and still mad. The same threat of a Tea Party primary challenger that made some dubious Republicans go along with the Tea Party in October also remains. And Democrats remain unwilling to repeal the health care reform law.
Step 2: Draw attention to the messy Obamacare rollout
The shutdown distracted voters from what has been a rocky rollout of the online health care exchanges. Now that the shutdown is over, Republicans see this as a means of attacking the health care law. Ford O'Connell, a Republican strategist who worked on John McCain's 2008 presidential campaign, is adamant on this point.
"Shine the spotlight on the Obamacare rollout and basically allow the stories of Obamacare's failures write themselves," he says. "All they have to do is make sure that people read these stories."
So far, however, the tech glitches have not turned the public against the law. According to an ABC News/Washington Post poll released Monday, the law has a 46 percent approval rating versus 49 percent disapproval, and only a third of Americans want to see the law repealed.
Step 3: Control Ted Cruz
Senator Cruz hasn't gone quietly since the government shutdown ended late Wednesday. Instead, he's promised to continue to do "anything I can" to stop the health care law. McConnell, who is facing a Tea Party challenger in his re-election bid in Kentucky, seemed to be trying to avoid criticizing Cruz on Face the Nation Sunday. "The fact that we have some tactical differences doesn't mean we don't all share the same goal," he said.
Other Republicans, however, have been more blunt. "It was one person who was able to steamroll Congress, and unless we target him for what he is, he's going to do it again," Representative Peter King, R-N.Y., told Capital New York last week. "So I'm hoping other Republicans will join me and start going after this guy and say we're not going to let it happen again."
Step 4: Rally around Paul Ryan
Whether Republicans avert another shutdown will largely depend on the party's leadership uniting around Representative Paul Ryan, R-Wis., and the budget deal he plans hammers out in a conference with Senate conferees over the next two months. Democrats want to get rid of the sequester cuts, and O'Connell sees this as a leverage point for Ryan and Republicans to make headway on issues important to Republicans, like spending. If the Tea Party doesn't go along with Ryan and a budget deal, Republicans could botch their chances in 2014.
"Trade [the sequester] for something bigger, whether it be entitlement reform or tax reform or whatever, they need to get a unified strategy and get something for the sequester so they can move forward," O'Connell said. "They have to recognize if they don't do it, they're going to be stealing defeat from the jaws of victory in 2014. It's out of necessity. Hopefully necessity is what will unify them in the short term."
Bonjean sees the party moving slowly in this direction. "As of right now, the conversation is drifting toward the budget reform talk that is happening between the House and Senate budget committees," he said. "That looks like it will be – looks like entitlement and budget reforms could end up being the center of a Republican strategy.… I see that as an outline for a strategy."
The problem, of course, is whether that strategy will hold when Democrats don't acquiesce to all of the GOP's demands. "The question is, what will they be able to work with Democrats on in order to show an accomplishment?" Bonjean said.
Step 5: Let Republicans hear from their constituents
Bonjean says that a key part of bringing the right flank of the party in line is to first let them go home to their districts – the House was not in session last Thursday through Monday – and face their constituents, many of whom are upset about the shutdown.
"Letting Republican members of Congress go home and hear what their constituents have – hear what voters have to say about what happened in Washington," he said, "I think that's critical."
Step 6: Return to immigration reform
Immigration reform died this year in the House of Representatives, which will come back to haunt Republicans if they don't put forward legislation to deal with the problem. Walking away from reform now would put Republicans on the record supporting anti-immigrant plans for deportation, essentially guaranteeing Republicans would lose essential states like Florida and Colorado in 2016. The GOP has not yet embraced a long-term strategy to rebrand the party, but in order to win the White House it will need one, and most strategists agree immigration reform will need to be part of it.
"The Republican Party needs to do immigration reform, I just don't think that before the 2014 election is necessarily the right time," O'Connell said. "If you can't pull more Hispanics into the fold, you're going to have a very hard time on the way to the White House."