Republican Utah Representative-elect Burgess Owens has said he'll join other Republicans on January 6 to challenge the congressional approval of the Electoral College's final vote in favor of President-elect Joe Biden.
Owens told The Salt Lake Tribune that he believes President Donald Trump actually won the November election, stating, "There's no question in my mind that I think he won."
"I think it's the right thing to do," Owens said of Republican attempts to oppose the electoral vote. "Seventy-plus percent of conservatives say that this [election] is not fair. We the people should have this opportunity to have this conversation versus [just] people with black robes."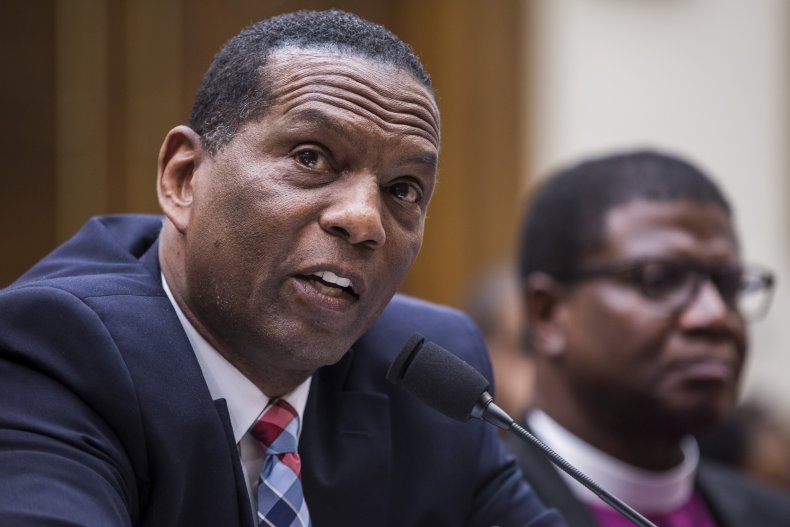 The "black robes" refer to judges, some of them appointed by Trump, who have thrown out all but one of nearly 60 cases alleging widespread voter fraud filed by the Trump campaign and other Republican officials. The cases have been dismissed or withdrawn due to lack of evidence.
Owens comment also referred to an early December poll from Quinnipiac University which found that 77 percent of Republican voters believed that there was widespread fraud in the presidential election. The poll surveyed 978 registered voters nationwide and had a margin of error of plus or minus 3.1 percentage points.
Owens is one of 10 incoming House freshmen who plan to join GOP challenges to the electoral vote. Owens says congress will hear evidence on widespread voter fraud that no one has ever heard before, though he didn't elaborate. He also said he would accept the legitimacy of whoever is eventually seated as president.
Owens, a former Oakland Raiders professional football player who helped the team win the 1980 Super Bowl, is a Mormon convert who has been vocally supportive of Trump and made repeated appearances on Fox News. Trump's son, Donald Trump Jr., campaigned for Owens during the election. Last November, Owens won his race against Democratic incumbent Representative Ben McAdams by barely one percent.
The congressional approval, which occurs on January 6, is usually a formality that officially certifies the election's winner before the inauguration. However, this year, some congressional Republicans have promised to use the 1887 Electoral Count Act to challenge the Electoral College's final tally.
The Electoral Count Act would require the Senate and the House to each hold a two-hour debate before voting on whether to approve electoral vote counts of states with disputed outcomes. It's unlikely that the Republican challenge to the election's outcome will overturn it, as a successful challenge would require majorities in both congressional chambers to vote in favor.
"In 10 years in the NFL, I played in a lot of losing games," Owens told the Tribune. "If you leave everything on the field and you've done everything you can and there's nothing left, then it's a winning game regardless of what the score might be."
President-elect Joe Biden won the November election by over 7 million votes and 74 electoral votes.
Newsweek contacted Owen's campaign for comment.