GOP Congressman: 'Privately' Republican Lawmakers 'All Agree' Trump's Foreign Interference Comments Were Wrong
Republican Representative Adam Kinzinger admitted that his GOP colleagues in Congress "privately" agree that President Donald Trump's comments last week insisting that it was acceptable and normal to accept dirt on a political opponent from a foreign government are unacceptable.
Kinzinger, who represents Illinois's 16th district, made the admission Saturday during an interview with conservative CNN host S.E. Cupp, who identifies as a Republican but has regularly criticized the president.
Cupp pointed out to Kinzinger that Trump has "faced very little rebuke" from GOP members of Congress over his controversial remarks, and asked when they would "step in" to ensure the president's words would not become actions.
"Well, look, if you talk to all of them, kind of privately, we all agree. Here's the problem..." the GOP lawmaker said, before being cut off by Cupp.
"What good does privately do?" the host asked. "I am so sick of hearing 'Republicans, when they talk privately, say one thing,'" she continued. "What good does that do anyone?"
"I agree," Kinzinger said. He then attempted to defend Trump, despite voicing his disagreement with the president regarding the comments about foreign election interference.
"So every day there's kind of a new outrage, and about 70 percent of 'em aren't any of Trump's doing. I think it's stuff taken out of context," the congressman argued. Although Kinzinger said he personally wished more people would speak out about "stuff like this," he said he did not personally think the president was "soliciting foreign information."
"I think he was maybe being a little cute by half on this," he suggested.
Last Wednesday, Trump told ABC News host George Stephanopoulos in an interview that he did not think it was inappropriate to accept dirt on a political opponent from a foreign power. He argued that it was not necessary to contact the FBI if he was ever presented with such opposition research. The president claimed that it's common practice to accept such information in Washington, insisting the FBI director "is wrong" to say politicians should inform the bureau if ever contacted and offered dirt by a foreign government.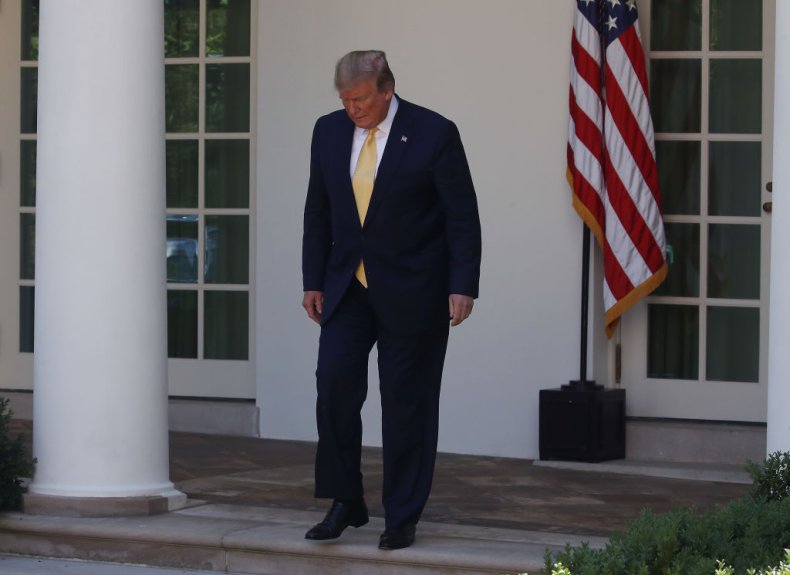 Many Democrats quickly slammed Trump's remarks, with some renewing calls for the president's impeachment.
"A foreign government attacked our 2016 elections to support Trump, Trump welcomed that help, and Trump obstructed the investigation. Now, he said he'd do it all over again," Democratic Senator Elizabeth Warren from Massachusetts, who is currently seeking her party's 2020 presidential nomination, tweeted. "It's time to impeach Donald Trump."
Some Republicans also publicly criticized the president's comments.
GOP Senator Mitt Romney said that accepting such information would be "simply unthinkable" and would "strike at the very heart of our democracy."
"I ran for president twice. I ran for governor once. I ran for Senate twice. I've never had any attempt made by a foreign government," Romney, who represents Utah, pointed out. "Had that occurred I would've contacted the FBI immediately," he said.
Trump has since attempted to walk back his remarks.
"Nobody's gonna present me with anything bad, and No. 2, if I was — and of course, you have to look at it, because if you don't look at it, you won't know it's bad, but, of course, you give it to the FBI or report it to attorney general or somebody like that," he said in a Friday interview with Fox & Friends. "But of course you do that — you couldn't have that happen with our country, and everybody understands that and I thought it was made clear."