GOP Congressman Slams Trump For Bashing Biden, Praising 'Dictator' Kim Jong Un on Memorial Day weekend: 'Just Plain Wrong'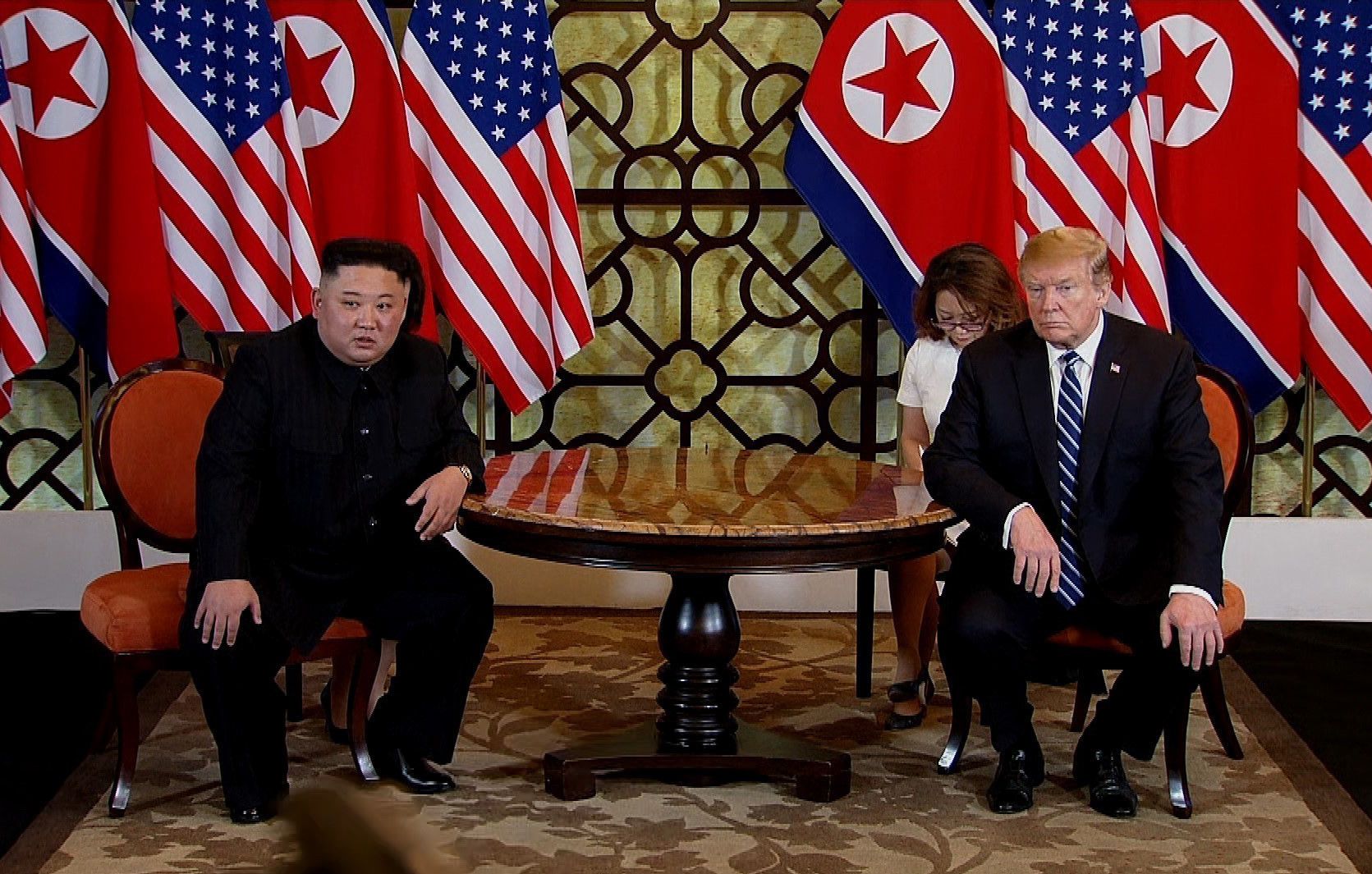 Republican Rep. Adam Kinzinger (IL) on Sunday called out President Donald Trump for bashing former Vice President Joe Biden and praising North Korean "dictator" Kim Jong Un on Memorial Day weekend.
Trump touted his relationship with Kim Jong Un and took aim at Biden, who officially announced his 2020 presidential bid as a Democrat last month, in a tweet while in Japan on a state visit this weekend. "North Korea fired off some small weapons, which disturbed some of my people, and others, but not me," the president tweeted on Saturday. "I have confidence that Chairman Kim will keep his promise to me, & also smiled when he called Swampman Joe Biden a low IQ individual, & worse. Perhaps that's sending me a signal?"
The president initially misspelled Biden's name in a former version of the tweet that has since been deleted.
In response, Kinzinger, an Air Force veteran who served twice in Iraq, called the president's comments "just plain wrong" in a tweet on Sunday. "It's Memorial Day Weekend and you're taking a shot at Biden while praising a dictator. This is just plain wrong," the GOP congressman wrote, alongside a quoted retweet of the president's statement.
Andrew Bates, director of rapid response for Biden's 2020 campaign, fired back at Trump shortly after the president's tweet was shared. "Given Vice President Biden's record of standing up for American values and interests, it's no surprise that North Korea would prefer that Donald Trump remain in the White House," he said.
The president's comments come as he arrived in Tokyo, Japan on Saturday with first lady Melania Trump to hold talks with the country's Prime Minister Shinzo Abe and meet the new emperor, Naruhito.
North Korea's official Korean Central News Agency last week published commentary labelling Biden a "snob lacking even the most basic qualities of a human being, much less a politician." The North Korean propaganda outlet also echoed Trump's frequent description of Biden as a "low-IQ individual," by referring to the Democratic presidential candidate as "an idiot with a low IQ."
The nation's criticisms of Biden came after the former Vice President condemned Trump's friendly relationship with Kim Jong Un and Russian President Vladimir Putin during a campaign event. "Are we a nation that embraces dictators and tyrants like Putin and Kim Jong Un?" Biden said.
White House Press Secretary Sarah Huckabee Sanders admitted that the Trump administration and Pyongyang both hold similar feelings about Biden during an appearance on NBC's Meet the Press on Sunday Morning.
"I think [Trump and Kim Jong Un] agree in their assessment of former Vice President Joe Biden," she said during a discussion with host Chuck Todd. "The president doesn't need somebody else to give him an assessment of Joe Biden. He's given his own assessment a number of times. I think you've seen it. I'm sure you've covered it on your program. The president watched him and his administration with President Obama fail for eight years."