GOP Congressman Who Called Own Party 'Embarrassing' Wants 'Full Transition' to Biden As Soon As Possible
A Republican lawmaker who denounced the election fraud claims made by the Trump campaign has said that a "full transition" is essential to ensure the U.S. can meet the threat posed by China and Russia.
Although President Donald Trump continues to contest the result, he has given the go-ahead for the General Services Administration to provide resources to the transition team of President-elect Joe Biden.
Representative Adam Kinzinger, an Illinois congressman who is a member of the foreign affairs committee, was asked on CNN for his opinion on the administration that Biden is assembling. Among the key nominations so far is Antony Blinken as secretary of state.
Kinzinger said Biden was showing that he was committed to alliances and that cooperation between the Trump team and the incoming administration was "critical."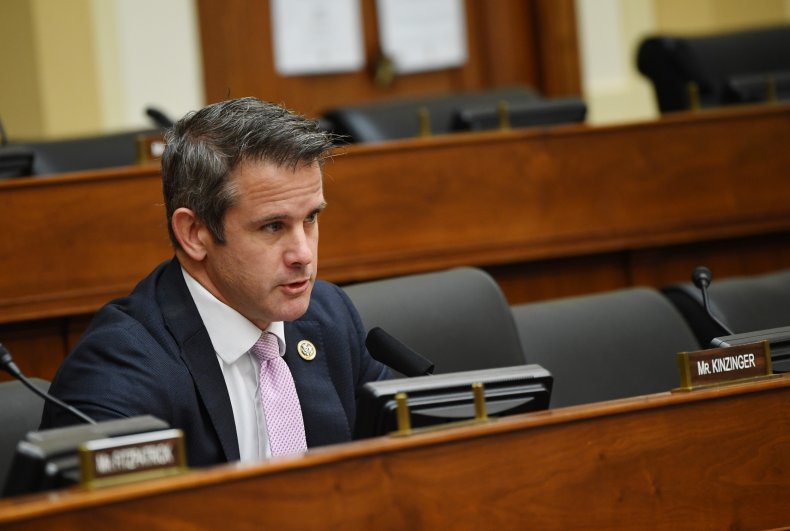 "We find out, you know, about a potential conflict between Russia and the United States right now. We talked about the importance, the pushback on China, this is going to be a long-term fight that goes beyond even the next president, something that we have to rally around," he said.
"And of course, we have in our very near term this virus and how do we get out the vaccines when those are available? What's the best way to do that?
"So, I think, the sooner that we can go to a full transition, the better," he said, "President Trump is still president for the next couple months. But the more that President-elect Biden can, when he's inaugurated, get off running, that's always better," he said.
"We are all Americans and literally about 90 percent of stuff around the world we all agree on," he added, saying that he wanted the next president to be able to get to work quickly.
Kinzinger has been praised for challenging the fraud claims made by the Trump campaign. He reacted with alarm to a press conference given by the campaign's lawyers, who alleged Venezuela, the Clinton Foundation and billionaire George Soros were among those who had sabotaged the November 3 election.
Kinzinger tweeted on Monday: "Now would be a great time to denounce this, @gop how embarrassing. Our party needs to be better than giving credence to these insane conspiracy theories."