More Republican Congressmen Meet With Alleged Holocaust Denier Chuck Johnson
Two Republican congressmen met with a reported Holocaust denier on Wednesday, The Daily Beast reported.
Maryland Representative Andy Harris and Tennessee representative Phil Roe met with Chuck Johnson, a well-known internet troll. Johnson has previously met with other Republicans.
The Congressmen said they did not know about Johnson's political views, which allegedly include questioning facts about the Holocaust in a Reddit "Ask Me Anything" session. Mother Jones reported Johnson wrote "I do not and never have believed the six million figure. I think the Red Cross numbers of 250,000 dead in the camps from typhus are more realistic. I think the Allied bombing of Germany was a ware [sic] crime. I agree…about Auschwitz and the gas chambers not being real."
Johnson said he had a company working on genomic sequencing and was promoting "more publicly-available sequenced genomes," Roe's press secretary, Whitley Alexander, told Newsweek.
"At the request of another member, Congressman Roe agreed to meet with an individual to discuss DNA sequencing. During the meeting this individual shared what seemed like legitimate information about the work his company is doing and advocated for increasing the number of sequenced genomes for research. Congressman Roe was not aware of this individual's viewpoints nor were they discussed during their brief meeting, and had the congressman been aware he would not have agreed to take the meeting. White supremacist and anti-Semitic views are abhorrent and have no place in our society," Roe's office said.
Roe's press secretary, Whitley Alexander, told Newsweek that Johnson's views "were not readily discoverable when Congressman Roe's staff looked into the name "Charles Johnson," which is how he was presented."
"I am unaware of his previous associations, but we had a discussion involving his business with genetic sequencing. Of course I disavow and condemn white supremacy and anti-semitism," Harris said in a statement to Newsweek. Harris' office did not comment to Newsweek when asked if he had set up the meeting.
Johnson has rubbed elbows with a number of other prominent Washington figures in recent years and received press coverage for his interactions.
Former Interior Secretary Ryan Zinke met with Johnson in 2017, according to The Daily Beast.
Last year, Florida Representative Matt Gaetz was criticized after giving Johnson a ticket to President Trump's State of the Union address. Gaetz later said "I should've vetted him better before inviting him to the State of the Union. I regret that I didn't."
Johnson subsequently met with Gaetz and California Representative Dana Rohrabacher in July 2018, Mother Jones reported.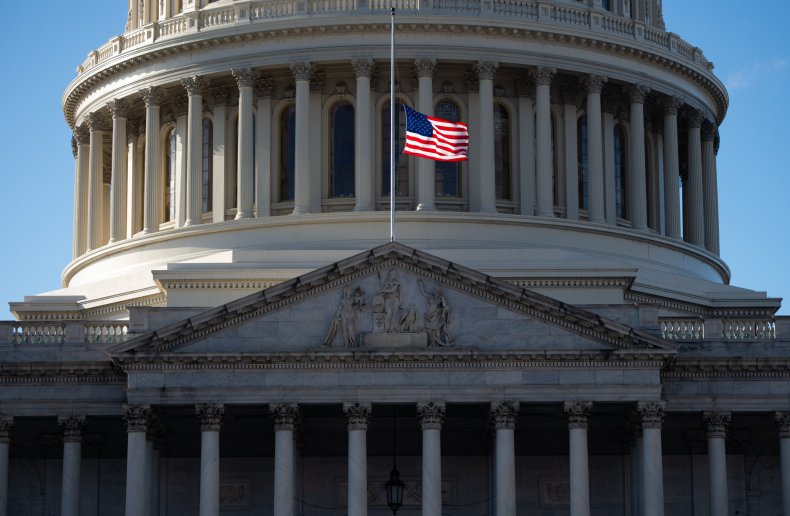 After the 2017 Charlottesville "Unite the Right" rally, a website funded by Johnson was used to raise money for the legal defense of white nationalist Richard Spencer, according to Talking Points Memo.
Johnson's was banned from Twitter in 2015 after writing that he wanted to "take out" a Black Lives Matter leader. Johnson has said he has never been a Holocaust denier.