GOP Consultant Leaves Party Over 'Malignancy of Trumpism'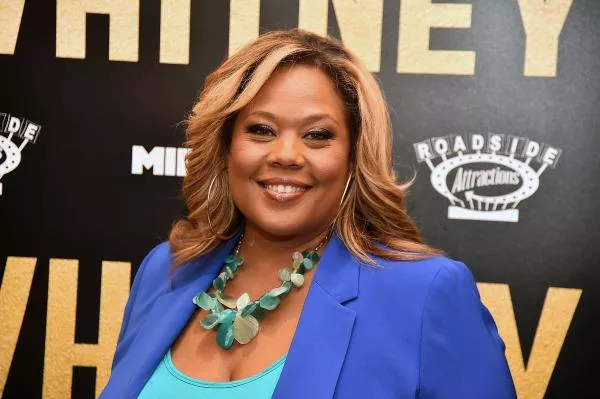 A conservative consultant has left the Republican party after 25 years because it has allowed "the malignancy of Trumpism" to continue.
Tara Setmayer announced her GOP departure in a tweet on Thursday. Setmayer is a longtime critic of President Donald Trump and a senior consultant for the Lincoln Project, the political action committee of current and former Republicans who this year launched a costly ad campaign boosting Democratic presidential nominee Joe Biden.
"This is something I've been wrestling with for a long time," Setmayer said in a video explaining her decision. "I've made a decision. After the culmination of everything we've seen over the last four years... it's clear to me, after almost 70 million people voted for a sociopath, that the Republican party is no longer something I can associate myself with. I'm done. I'm out."
The former Republican official and commentator for media outlets, including ABC and CNN, included a long list of grievances that she believes the party has chosen to not only allow to happen but to openly embrace, something she called "completely antithetical to everything I believe as a conservative."
"The Republican party has abdicated their responsibilities and made a mockery of their oaths of office... the party has turned into a party of white grievance," said Setmayer. "Hypocrisy, apparently voter suppression is part of the playbook now, no regrets. Authoritarianism seems to be ok, conspiracy theories, racism, misogyny, indecency."
"That is something that I no longer want any part of," she added later. "I will be an independent now. I'm still a little 'c' conservative. My belief system and world view has not changed because the messengers are fallible. But I'll tell you something right now, my fight moving forward is part of this pro-democracy movement and it's to do the right thing, because here in America right still matters."
Many millions of votes were still to be counted nationally as of Thursday, with the final tally for Trump likely to end up well over 70 million. However, Biden's lead of around 4 million was also likely to grow, and the former vice president had already won more votes than any presidential candidate in American history.
Although the result of the election was still in doubt, Trump insisted he would "easily" win the election if only "legal" votes were counted and vowed to fight any unfavorable results in court, while the counting of legitimate ballots cast on or before Election Day saw his lead in several key states dwindle, along with his hopes of a narrow Electoral College victory.
Newsweek reached out to the Republican party for comment.
Popular in the Community
{{#values}}
ad choises
{{#isDisplay}} {{/isDisplay}}{{#isAniviewVideo}} {{/isAniviewVideo}}{{#isSRVideo}} {{/isSRVideo}}