GOP Convention Details Expected in 'Forthcoming Days' Despite Attendance Speculation, Pence Says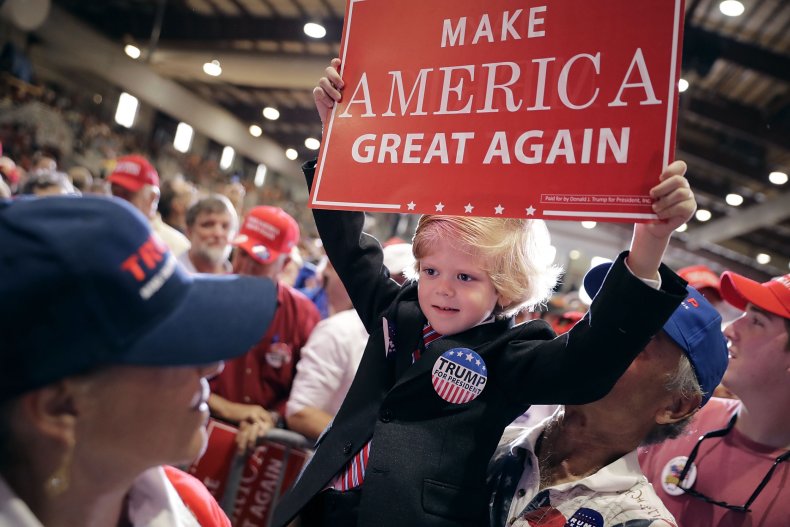 The Republican National Committee is expected in the coming days to reveal details about next month's GOP convention, which has been partially moved to Florida because of concerns about the coronavirus pandemic.
"It's a work in progress," Vice President Mike Pence told reporters during a phone briefing Wednesday. "I'm sure they will be announced in the forthcoming days."
At President Donald Trump's urging, the bulk of the convention's festivities were moved from North Carolina to Florida, after North Carolina Gov. Roy Cooper wouldn't agree to allow a full-scale event to take place out of fear that it could create a spike in COVID-19 cases.
"Would have showcased beautiful North Carolina to the World, and brought in hundreds of millions of dollars, and jobs, for the State," Trump tweeted last month. "We are now forced to seek another State to host the 2020 Republican National Convention."
Florida and its Trump-aligned Gov. Rick DeSantis quickly offered to serve as host site, despite the state seeing a resurgence of coronavirus cases and deaths.
Pence, who heads up the White House Coronavirus Task Force, traveled to Jacksonville, Florida, last week and met with convention organizers, as well as health care providers.
"We had very good meetings," Pence told reporters Wednesday. He added that he met with three health care groups "just to confirm they had the resources and support they needed."
The Jacksonville 2020 Host Committee didn't respond to Newsweek's request for more information by publication.
Pence said that officials are still "seriously considering" moving to outdoor venues for the event, and will take precautions such as urging people to wear masks and social distance.
"We'll put the health of everyone participating first," he said. "The president has indicated we'll be flexible and continue to consult with local health officials and Florida Gov. (Ron) DeSantis going forward."
The convention is slated for August 24-27—less than six weeks away. Already, some Republicans have publicly announced they won't be attending, including U.S. Sen. Chuck Grassley of Iowa, who told reporters the virus would keep him at bay.
Others have expressed concerns about details being left up in the air.
Brian Trascher, a delegate from Louisiana and Trump campaign co-chair for the state, told Newsweek on Wednesday that many who plan to attend hadn't yet received hotel details. He said he would personally "want to do the convention right or else do it virtual."
"This president is not a fan of half-assing anything, and he will have plenty of time to hold several large rallies before the election," Trascher said.
Trump's most recent traditional campaign rally, held in Tulsa, Oklahoma, drew a smaller-than-expected crowd, and several attendees, including Oklahoma Gov. Kevin Stitt, have since announced that they've tested positive for the novel coronavirus. A rally planned in New Hampshire last weekend was canceled, with organizers citing Tropical Storm Fay, contrary to weather predictions.