The GOP Debate: In Search of a Commander in Chief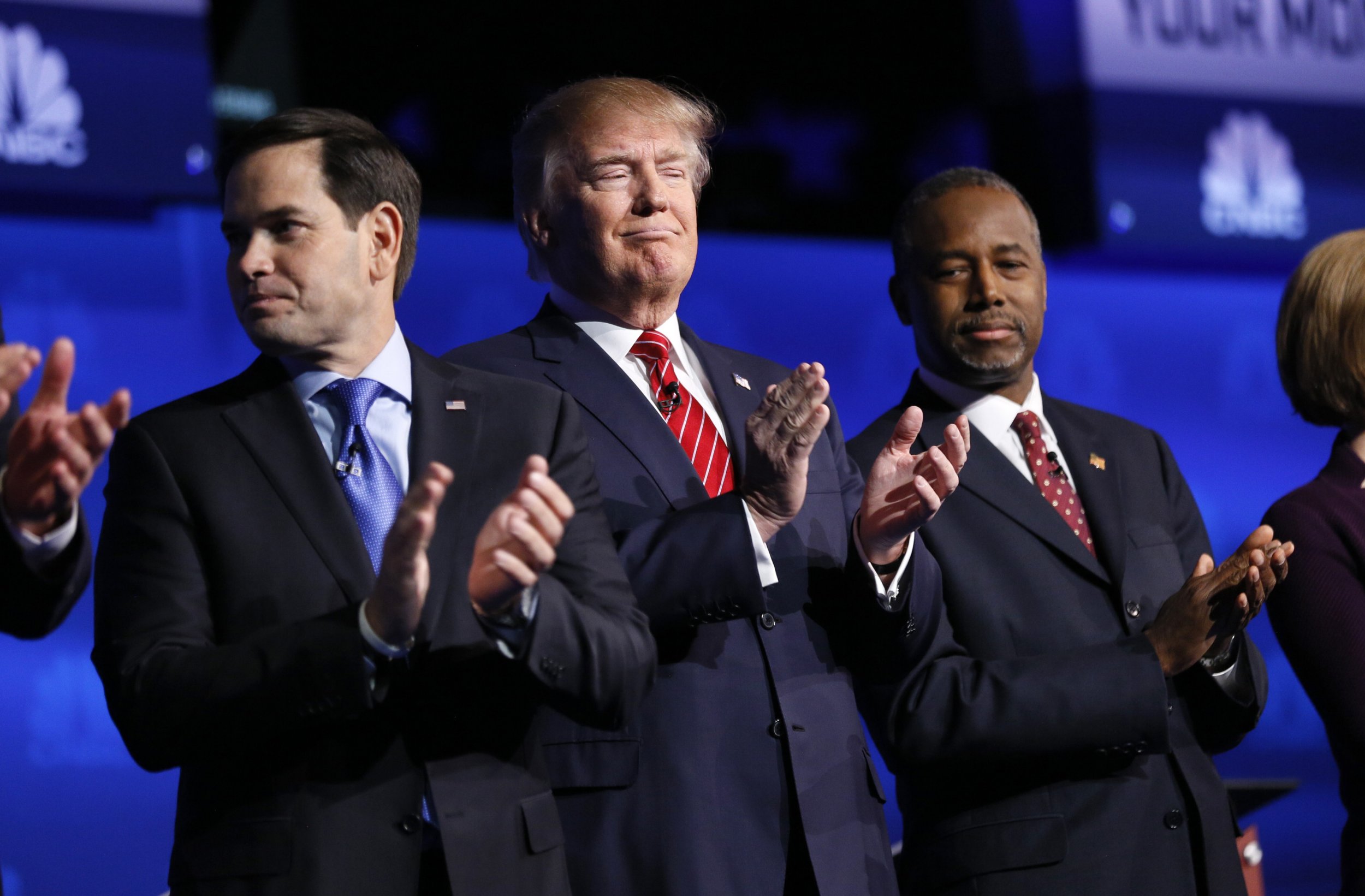 This article first appeared on the American Enterprise Institute's site.
The next Republican presidential candidate debate is upon us tonight, and it will likely have a heavy dose of foreign and defense policy. Yet surveying the candidates on the substance of their defense policies does not bode well, should any of them go on to win.
Donald Trump wants to "bomb the shit out of ISIS" but doesn't know the difference between a bomber and a fighter jet—though he promises he'll be "so good at the military."
Chris Christie wants to fly Air Force One over the South China Sea and called for France to invoke Article 5 of NATO—even after Paris had explained why its usage of the EU defense clause worked better.
Ben Carson remains unfamiliar with what special operations forces do, despite their status as the most prominent American military tool employed over the past decade.
Meanwhile, Ted Cruz believes civilian casualties do not affect military success, and he has promised to "carpet bomb" the terrorists into oblivion. At the Rising Tide summit, he joked about no laughing matter by stating, "I don't know if sand can glow in the dark, but we're gonna find out."
While this is all clearly good for ratings and sound bites, the GOP field is thus far not good for actual national security. Surprisingly few of the Republican candidates have tried to answer critical questions about the purpose or applications of American military power, and the investment needed to build the type of armed forces they desire.
Inside accounts of both the Bush and Obama presidencies show that each man took his national security education seriously. Though neither possessed serious foreign policy experience, both poured time and effort into the momentous decisions that immediately arose: the invasion of Afghanistan for Bush and the decision to expand the war in Afghanistan for Obama. Over the course of years in office, each showed a willingness to appreciate the complex security challenges that he faced.
Few of the current GOP candidates to succeed Obama seem likely to grasp the gravity and difficulty of defending American interests—even as polling consistently shows Republican voters care more about national security than in any recent election.
Republican primary voters in South Carolina (39 percent), New Hampshire (50 percent), and Iowa (29 percent) all said that national security was their first priority. Amid registered voters nationally, national security has become the top issue among Republicans, conservatives and women.
With the survey of wafer-thin slogans on national security highlighted above, it's no surprise some evidence exists that GOP voters are still undecided about which candidate is best qualified to be commander in chief. The continued exclusion of Senator Lindsey Graham (R-S.C.) from the debate stage removes the only candidate with deep experience in national security and specific foreign policy and military plans.
Still, both the Rubio and Bush campaigns have released detailed plans for rebuilding the U.S. military, amid their calls to return to pre-sequestration spending levels and foreign policy outlines that actually address national security issues beyond the Islamic State militant group, ISIS. These plans indicate that their staff have done their homework and that the candidates themselves have begun to wrestle with problems they will inherit on day one.
Candidates Christie and Carly Fiorina have also set force structure targets, though in much less detail and absent a larger vision for what they want the U.S. military to do. Ohio Governor John Kasich has called for a 15-carrier Navy and more military spending, but he's been touting a budget plan that would actually keep defense spending flat for the near future.
By contrast, Trump, Cruz and Carson have yet to move beyond platitudes in their articulation of what the military should look like and what military power should achieve. Cruz criticizes Rubio for failing to learn the lessons of the Bush administration, yet has shown himself completely unable to grasp the key lesson of our recent military operations—that a key to winning is keeping the civilian population secure and not against us, if not on our side.
Amid such hypocrisy and lighter-than-air rhetoric, the articulate isolationist Rand Paul at least realizes that his desire to reduce defense spending necessitates a less-capable military.
The American public and those who defend it deserve presidential candidates who take national security seriously. This GOP field has let them down so far. Let's hope for that ever-elusive goal of more specifics from politicians in tonight's debate on what's required to keep us safe.
Mackenzie Eaglen is a resident fellow in the Marilyn Ware Center for Security Studies at the American Enterprise Institute.