Alabama Governor May Delay Election to Deal With Roy Moore Allegations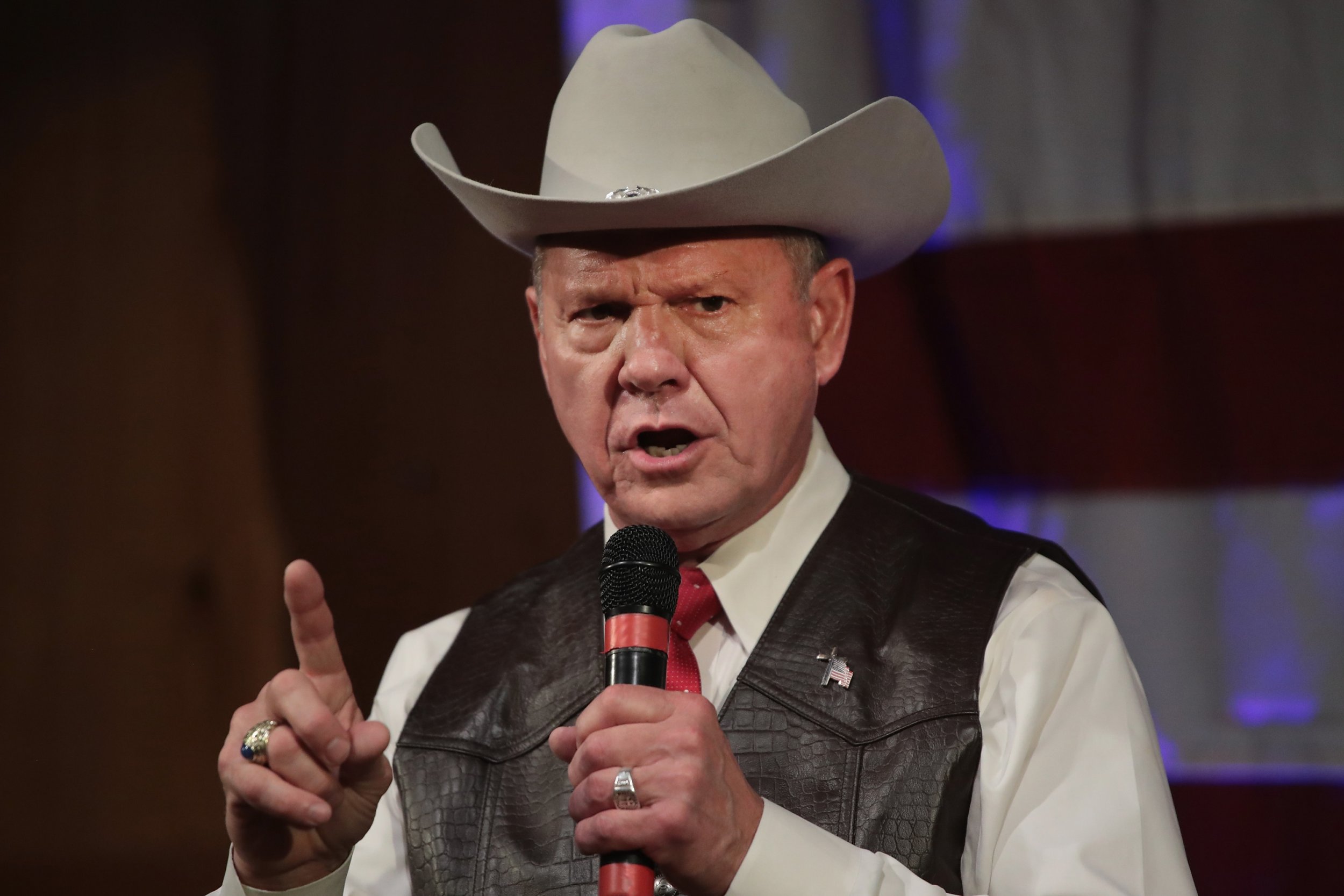 Republicans want Alabama Governor Kay Ivey to delay the December 12 special election in order to buy time to deal with the embattled U.S. Senate candidate Roy Moore, who was accused of sexually assaulting a minor.
Some members of the GOP are reportedly floating the idea of a delay as a strategy to get Moore's name off the ballot, according to The New York Times.
Without the delay, it would be too late to remove Moore from the ballot, because Alabama state law requires candidates to withdraw at least 76 days before an election. With only a month to go until voters go to the polls, Moore would thus remain a candidate despite allegations of sexual misconduct. The Washington Post reported the story of Leigh Corfman, who said Moore kissed her and touched her inappropriately in 1979, when she was 14 years old. The investigation also included testimonies from three other women who said Moore pursued relationships with them when they were teenagers.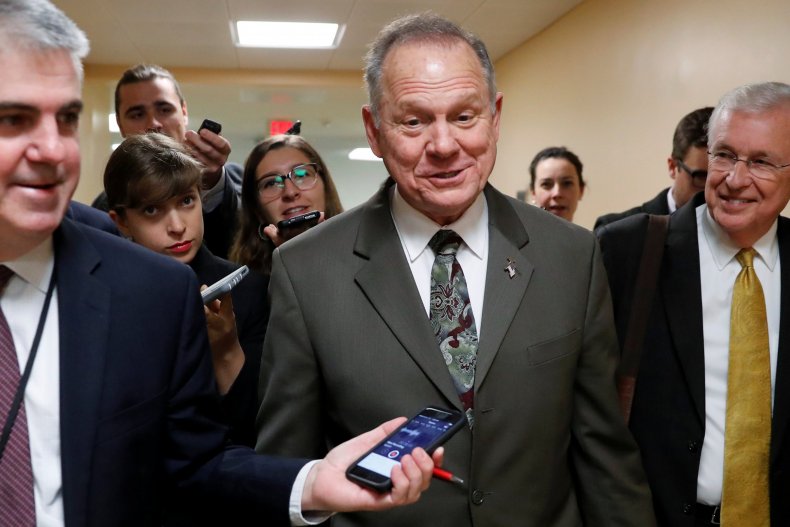 Moore denied the report, saying that he has never known Corfman, and that her claims are politically motivated. But in an interview with Fox News host Sean Hannity, Moore was unable to definitively reject the idea he had dated teenagers during his 30s. When asked, Moore responded, "Not generally, no."
Now, some in the GOP are determined to push Moore out of the Alabama race, however they can. Sources briefed on deliberations among those in Washington said that pushing the election date was one of several ideas, along with the possibility of endorsing a write-in candidate.
Governor Ivey is reportedly considering a delay, but wants to ensure support from President Donald Trump before doing so. She has been in touch with Nick Ayers, Vice President Mike Pence's chief of staff.
Presidential intervention would help solve the problem, because if Trump himself asked Moore to step down and endorsed a write-in candidate, few Republicans would challenge the new pick.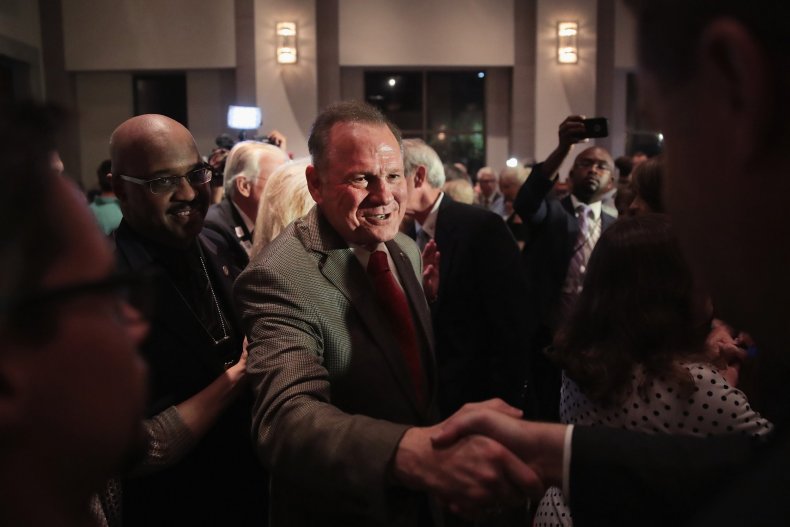 Ivey has already rescheduled the Senate race once before, after taking office in April as the replacement for Governor Robert Bentley, who stepped down following a sex and corruption scandal.
A delay in this case, however, might prove more difficult. Military members and absentee voters have already submitted ballots for the December election. Moore himself has insisted that he is staying in the race, even though several Republican lawmakers have called for him to step down.
Not all Republicans have withdrawn their support for Moore, though. A GOP state senator, Trip Pittman, is among those who said Moore should not be punished unless allegations are proved to be true in court.
Meanwhile, Republicans attending an event to tout their new tax plan remained silent for a full 44 seconds when asked to comment on allegations against Moore. Even though some top lawmakers like Senate Majority Leader Mitch McConnell have not denounced Moore or asked him to step aside, it now appears that others are working behind the scenes to push him out.