GOP Donor Claims Pope Francis Is Jewish Agent Installed to Distribute Vaccine
A former Utah tech executive and prominent GOP donor said Tuesday that he believed Pope Francis was secretly a Jewish agent installed to help distribute the COVID-19 vaccine around the world in an effort to create "totalitarian rule."
Dave Bateman, co-founder of property management software brand Entrata, stated these beliefs in a mass email that was sent to numerous people within his company, as well as state officials and other tech moguls. This was first reported by the Deseret News, which was able to obtain a copy of Bateman's rant containing a number of antisemitic conspiracy theories.
"I write this email knowing that many of you will think I'm crazy after reading it," Bateman began. "I believe there is a sadistic effort underway to euthanize the American people. It's obvious now. It's undeniable, yet no one is doing anything. Everyone is discounting their own judgment and dismissing their intuition. I believe the Jews are behind this."
The email then went on to describe how Bateman believed, without evidence, that Pope Francis was purposefully installed in his position by Jewish religious leaders in an effort to take over the Catholic Church.
"For 300 years the Jews have been trying to infiltrate the Catholic Church and place a Jew covertly at the top," the email stated. "It happened in 2013 with Pope Francis. I believe the pandemic and systematic extermination of billions of people will lead to an effort to consolidate all the countries in the world under a single flag with totalitarian rule."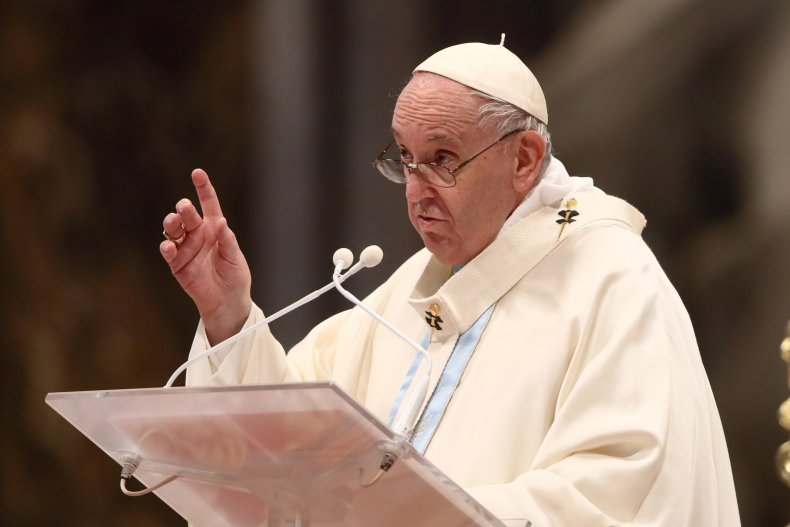 Bateman went on to admit that his theory was farfetched, stating "I know, it sounds bonkers."
"No one is reporting on it, but the Hasidic Jews in the US instituted a law for their people that they are not to be vaccinated for any reason."
Although some Hasidic Jews, who tend to be extremely religious, have been hesitant to receive the COVID vaccine, no such law against vaccines is known to exist. Additionally, Chabad, one of the largest Hasidic movements, states on its website that "guarding your own health doesn't only make sense, it's actually a mitzvah. That means that even if you don't want to do it, for whatever reason, you are still obligated to do so."
In the aftermath of the email, Bateman saw significant backlash from notable names across Utah.
Within hours, he had resigned from his position at Entrata and stepped down from its board of directors, according to a statement from the company's CEO, Adam Edmunds, who stated that "Dave is no longer a member of the board, effective immediately."
An additional statement posted by Edmunds on Twitter stated that Bateman's opinions "do not reflect the views or values at Entrata, the executive team, board of directors, or investors."
"We at Entrata firmly condemn antisemitism in any and all forms."
Bateman is perhaps most well known as a significant donor to Utah's Republican Party, and calls came from other political entities for the GOP to condemn the email, including the Utah Democrats and the United Utah Party. The Democrats additionally stated that the Republican Party should "return the $55,000 of donations that Entrata has directly given the party since 2017."
The United Utah Party also called for the GOP to officially sever ties with Bateman. "Utah's GOP is tied at the hip with Mr. Bateman, which means they have an ethical responsibility to disavow the poisonous rhetoric being spewed by their most prominent donor," the party said in an email.
"Anti-Semitism should be offensive to all decent people, regardless of party affiliation."
Newsweek has reached out to the Utah Republican Party for comment.