GOP Donor Who Called Pope Jewish Agent Says He Just Has 'Beef' With 'Banking Jews'
A prominent Utah GOP donor who previously claimed that Pope Francis was a secret Jewish agent stated Friday that he has "love for the Jewish people" and only has a problem with "banking, secret society Jews."
Dave Bateman, the former co-founder of property management software company Entrata, wrote in an Instagram story that his "heart breaks for [the Jews'] multi-millennial plight wherein they were driven from country to country. Robbed. Beaten. Denied voting rights, and exterminated over and over again."
"My beef is with the Khabbalist [sic] central banking, secret society Jews. Not the amazing, humble, and industrious Jewish people," Bateman continued.
"I'm a tech entrepreneur who retired early and am bored and lazy so this is how I'm sharing some theories I have. I could be wrong. But I'm afraid I'm right."
The term "Khabbalist" that Bateman used refers to followers of a Jewish mysticism-based school of thought known as Kabbalah. The word "cabal"—often defined as a group of people engaging in secret or conspiratorial actions—is derived from the word Kabbalah and is often used as an antisemitic trope.
Another claim Bateman makes reference to, the idea Jews are in charge of the world's banking organizations, is referred to be the Anti-Defamation League (ADL) as a "classic antisemitic myth."
"For centuries, antisemitic propaganda has demonized the Jew as a conspiratorial, manipulative outsider, often with powers and designs of world domination," the ADL stated on its website. "In more recent years, the antisemitic notion that 'the Jews' dominate and command the U.S. Federal Reserve System and in effect control the world's money has surfaced across the extremist spectrum."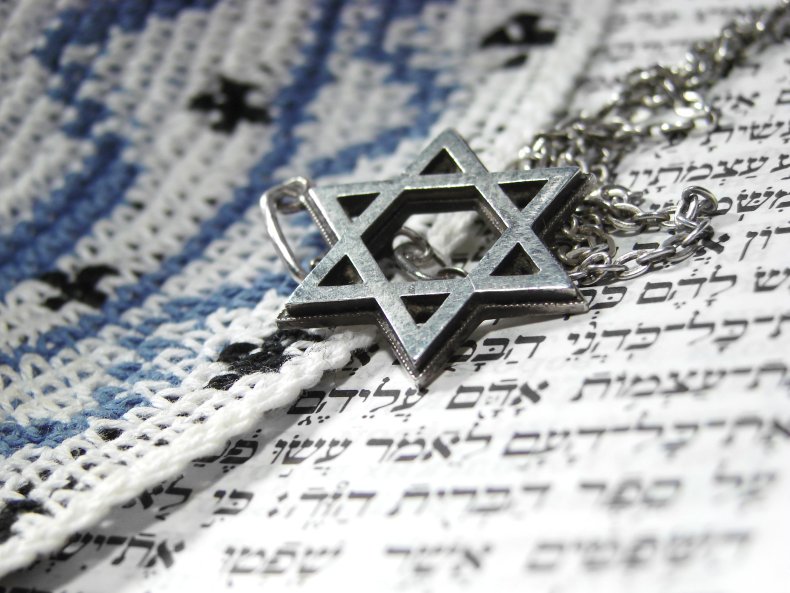 The CEO of the ADL, Jonathan Greenblatt, stated on Twitter that Bateman "appears to have learned nothing since being forced to resign from Entrata for sharing antisemitic conspiracy theories. Here he goes again posting an anti-Jewish screed via Instagram. The platform should remove this hatred ASAP."
Bateman's Instagram post marks the second time in a month that he has made headlines for offensive remarks about Jewish people.
The tech guru generated controversy at the beginning of January after sending an email to Entrata co-workers, as well as Utah state officials and others, that contained numerous antisemitic conspiracies.
Among these conspiracies was the claim that Pope Francis was installed into his position by secret Jewish leaders in an effort to take over the Catholic Church. The end goal of this plot, Bateman claimed, was to consolidate power into a single country.
"For 300 years the Jews have been trying to infiltrate the Catholic Church and place a Jew covertly at the top," the email read. "It happened in 2013 with Pope Francis. I believe the pandemic and systematic extermination of billions of people will lead to an effort to consolidate all the countries in the world under a single flag with totalitarian rule."
The email also stated, without evidence, that the Jewish people were involved in an effort to "euthanize" America via the COVID-19 vaccine. Bateman added that Hasidic Jews had passed a law that prevented them from getting the vaccine, though no such law appears to exist.
The email went viral, with numerous political activists and groups condemning Bateman's rhetoric.
Within hours of sending the email, Bateman had resigned from Entrata and stepped down from its board of directors. Entrata CEO Adam Edmunds released a statement saying that Bateman's opinions "do not reflect the views or values at Entrata, the executive team, board of directors, or investors."
A significant donor to Utah's GOP Party, calls came from prominent Democrats for the state's Republican leaders to "return the $55,000 of donations that Entrata has directly given the party since 2017."
An independent political party, the Utah United Party, stated that the GOP needed to "disavow the poisonous rhetoric being spewed by their most prominent donor."
Newsweek reached out to the ADL for comment.