GOP Doomed Its Own Health Care Proposals With 'Politics of Destruction'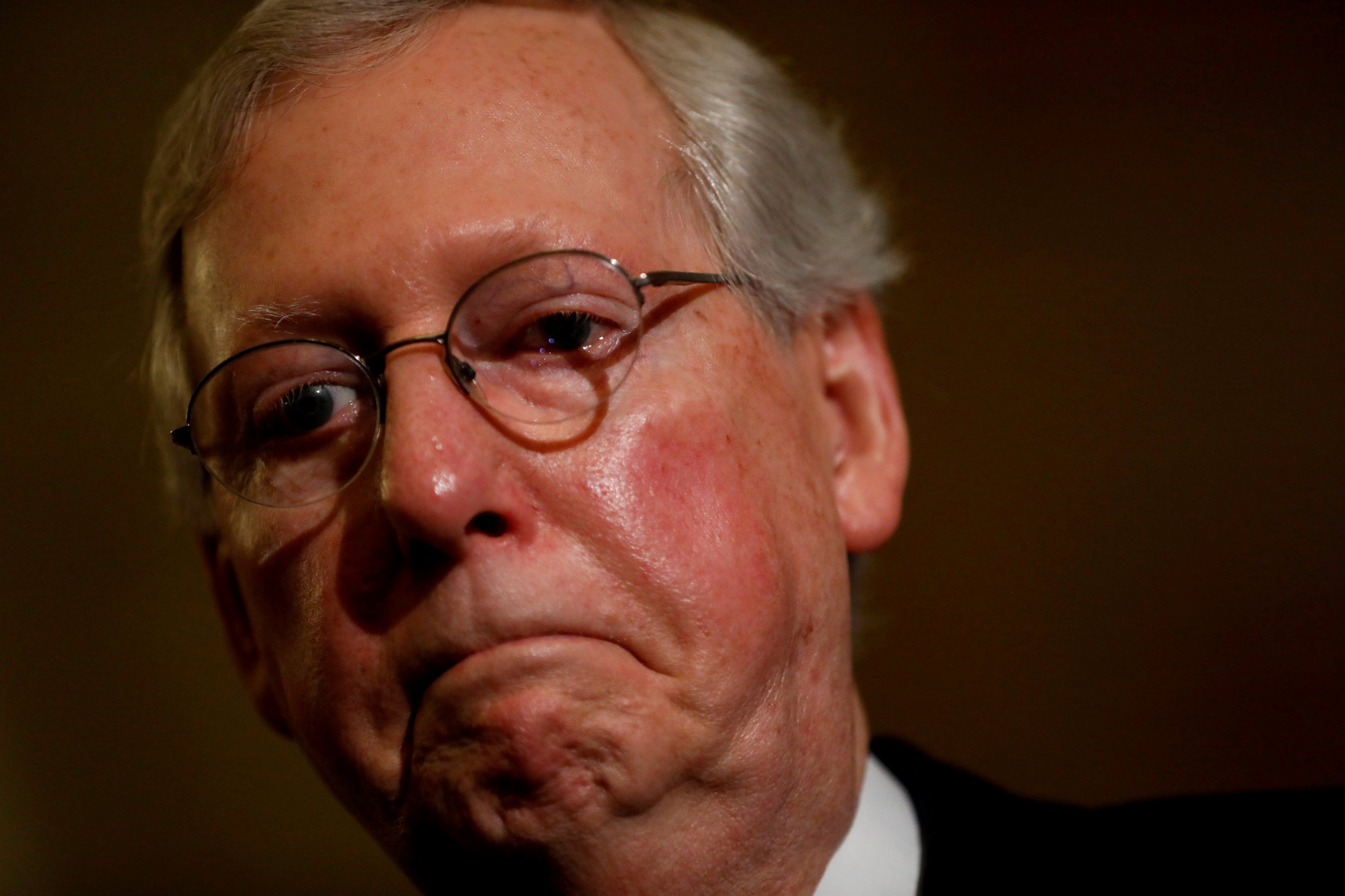 On July 28 in the wee hours of the morning, the seven-year battle by Republicans to repeal and replace Obamacare ended with a whimper when three Republican senators defected to vote against a so-called "skinny bill." Many pundits attributed the failure of "repeal and replace" to the lack of presidential leadership and to divisions between moderates and conservatives. Sure, those issues mattered, but what led to the Republicans' downfall was their failure to recognize how much the winds had shifted.
Obamacare had poured money into Medicaid, the federal-state program of health insurance for poor and low-income people, and mandated that all states expand the program. Despite a 2012 Supreme Court ruling that made the Medicaid expansion optional, by 2017, 32 states had expanded Medicaid to cover new groups and add new benefits. Most of those states were led by Democrats, but a substantial minority by Republicans. When both the House and Senate proposed huge cuts to Medicaid, governors from both parties denounced the plans at their annual summer meeting. Republican Governor Brian Sandoval of Nevada, an expansion state, summed up many of his colleagues' views, declaring that he had "great concerns" and that he would oppose any bill that cut Nevada's Medicaid program. That should have given pause to the 20 Republican senators who came from the Medicaid expansion states, but they heedlessly plunged ahead.
The public had also changed its tune. Although Medicaid had started as a program of welfare medicine, over time it had expanded well into the middle class. A 2011 poll found that 85 percent of respondents opposed cuts to Medicaid. Medicaid had become as popular as social security and Medicare.
Politicians aren't the only ones who have a stake in Obamacare. So do numerous organizations that govern the delivery of medical services and that arrange for the financing of care. All these organizations are alert to any proposed change to the health care system and thus make up a cadre of potential resistance.
The first to speak out were the provider groups. On March 8, the American Hospital Association sent a letter to the House of Representatives slamming the proposed Medicaid cuts, which would make "significant reductions in a program that provides services to our most vulnerable populations." The following month, the American Medical Association released a similar letter, urging House members to vote against their own bill so that millions of Americans would not lose their insurance. Especially offensive to the AMA were plans to eliminate regulations that allow adult children to stay on their parents' policies until age 26 and that ban insurance companies from denying coverage due to pre-existing conditions.
The Senate fared no better. When Republican senators proposed their first plan, the Better Care Act, AARP, the largest voluntary organization in the U.S., led the charge. In an open letter, the AARP slammed the Senate bill, labeling it "Wealthcare" and condemning "the Age Tax that would allow insurance companies to charge older Americans five times more for coverage than everyone else." AARP also opposed the deep cuts to Medicaid, which would "strip health care from millions of low-income and vulnerable Americans," and the cuts to Medicare, "which weakens the program."
In July, the insurance industry, which had largely remained on the sidelines, weighed in. The CEOs of America's Health Insurance Plans and the Blue Cross/Blue Shield Association blasted the Freedom Option, a new provision which would allow insurance companies to sell cheaper policies in the state exchanges without the popular mandated Obamacare benefits like maternity care.
Republicans also failed to deliver a message that resonated with the public. The mantra of opposition to "big government" was first adopted in 2009, when a Republican strategist urged Republicans to call Obamacare a "government takeover." That phrase was repeated each time House Republicans voted for repeal. The problem was that by 2017, people who had initially believed that Obamacare represented a government takeover or, worse, socialized medicine, had now witnessed the benefits for themselves and their families. Indeed, a June CNN poll reported that 51 percent of the public had a favorable view of Obamacare, while only 17 percent approved of the Better Care Act.
That shift in public opinion left Republicans without a coherent message for rallying support to repeal. Robbed of their big government bluff, Republicans could only lambast Obamacare for reasons the public no longer believed. Meanwhile, Democrats drew upon an alternative message, defining Republicans' health care plans as divisive and un-American. When House Speaker Paul Ryan praised the House bill as "an act of mercy," Rep. Joe Kennedy (D-Mass.) fired back: "With all due respect to our speaker, he and I must have read different Scripture. The one that I read calls on us to feed the hungry, to clothe the naked, to shelter the homeless and to comfort the sick. It reminds us that we are judged not by how we treat the powerful, but by how we care for the least among us."
Other Democrats charged that "Trumpcare" would strip insurance from tens of millions of Americans to fund a tax cut for the wealthy. Senator Chris Murphy (D-Conn.) declared that "sick and older people will see costs skyrocket. Protections for people with pre-existing conditions will be gutted with insurance companies put back in charge." Former President Obama, too, chimed in with an uplifting message: "This debate has always been about something bigger than politics. It's about the character of our country—who we are and who we aspire to be."
The legacy of Medicaid, the opposition of interest groups and the lack of a coherent reason for repealing Obamacare ensured that Republicans would fail. Instead of engaging in the politics of destruction, Republican should work with Democrats to repair problems in the private insurance market and to actually serve the public that elected them.
Jill Quadagno is the Mildred and Claude Pepper Eminent Scholar Emeritus at the Pepper Institute on Aging and Public Policy at Florida State University. She is the author of One Nation, Uninsured: Why the U.S. Has No National Health Insurance. Daniel Lanford, a postdoctoral fellow at the Scholars Strategy Network, also contributed to this article.