The GOP's Bid to Repeal Obamacare Is Probably Over for Good
U.S. Senate Republicans failed early on Friday to overturn the health care law known as Obamacare, in a stinging blow to President Donald Trump that may end the Republican Party's seven-year quest to repeal the Affordable Care Act.
Three Republicans, Senators John McCain, Susan Collins and Lisa Murkowski, crossed party lines to join Democrats in a dramatic 49-51 vote to kill the bill. The debate began just before 1:30 a.m. Eastern time on Friday morning.
Republican leaders had decided to vote on a pared-down proposal to repeal portions of Obamacare known as the "skinny bill" after failing to reach consensus on a more comprehensive measure after the U.S. House of Representatives approved their bill in May.
"This is clearly a disappointing moment," Senate Majority Leader Mitch McConnell said on the floor after the vote.
"I think the American people are going to regret that we couldn't find a better way forward," he said.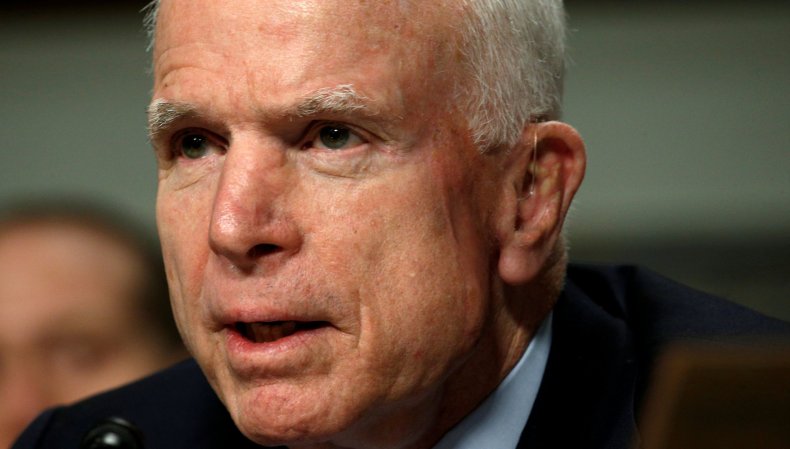 Despite controlling the Senate, the House and the White House, Republicans have struggled for months with repealing Obamacare, a complex law approved by Democrats in 2010 under former President Barack Obama that provided health insurance to millions of previously uninsured Americans.
Trump, who campaigned for the White House on promises to repeal Obamacare, has offered no legislation of his own and little guidance to the Senate, although he has berated them for their inaction.
A White House media spokeswoman could not immediately be reached for comment on the bill's failure.
Republicans hold 52 seats in the 100-seat Senate and McConnell could only afford to lose support from two Republican senators, with the tie-breaking vote to be cast by Vice President Mike Pence, who was on the Senate floor.
All eyes were on McCain, who flew back from Arizona after being diagnosed with brain cancer in order to vote, and who sat with Collins, Murkowski, and Senator Jeff Flake, also from Arizona.
Collins and Murkowski both voted against more comprehensive Republican proposals to repeal and replace Obamacare this week. Trump has singled out Murkowski for criticism, saying on Twitter that she had let down the Republican Party and the country.
McCain was approached minutes before the vote by Pence and Republican Senator Lindsey Graham. Graham had said on Thursday he had decided to vote for the skinny bill after reassurances from House Speaker Paul Ryan that it would not become law.
After speaking to Pence and Graham for some time, McCain walked across the floor to tell Senate Minority Leader Chuck Schumer and Senators Dick Durbin, Elizabeth Warren, Amy Klobuchar and Dianne Feinstein that they had his vote. Feinstein embraced him as voting began.
Cheers erupted in the Senate chamber as McCain cast what was believed to be the deciding "no" vote.
After the bill's failure, Schumer told the Senate that it was time to heed McCain's call this week to return to a more transparent and bipartisan legislative process.
"He's a hero, he's a hero of mine," Schumer told reporters after the vote.