GOP Rep. Blake Farenthold Won't Seek Re-Election as Paul Ryan Gets Proactive on Harassment Claims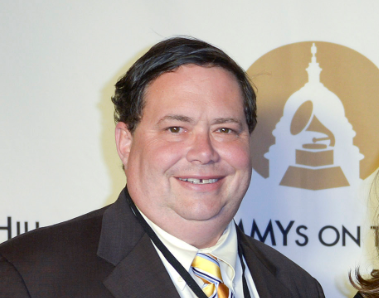 Representative Blake Farenthold of Texas will not seek re-election in 2018 amid reports that he turned his congressional office into a hostile workplace.
The Thursday announcement came just weeks after the House Ethics Committee announced that it would open an investigation into Farenthold on sexual harassment and other allegations of workplace misconduct and abuse.
And it came after House Speaker Paul Ryan met with Farenthold twice on Wednesday night, according to CNN reporter MJ Lee. Ryan may have been attempting to be proactive on the charges of abuse against Farenthold amid a national reckoning over rampant sexual harassment in all workplaces, including Congress.
Ryan has scheduled a press conference for later Thursday, when he is expected to publicly announce Farenthold's decision not to run in 2018.
As late as Wednesday, Farenthold appeared that he was trying to hold on to power, hosting a virtual town hall with some of his constituents via Skype, where he denied the allegations. "I just want to let everyone know, I absolutely did not engage in any improper conduct," Farenthold said, according to local ABC affiliate Crossroads Today.
Farenthold also denied the allegations when interviewed by The New York Times earlier this month. "I've done nothing wrong," he said. "I'm happy to visit with anybody who has a concern and explain the facts to the extent that I am allowed to under the settlement agreement."
But by Thursday afternoon, Farenthold stopped denying the allegations outright to reporters waiting for him on Capitol Hill. "There've been so many [allegations], I don't know what all is going on," Farenthold told ABC's John Parkinson.
Farenthold faces accusations of sexual misconduct and verbally berating his subordinates.
As reported by Politico, Lauren Greene, a former staffer for Farenthold, received a settlement of $84,000 in 2014 after filing a lawsuit against the congressman earlier that year.
Another former employee accused Farenthold in an interview for the Houston Chronicle of creating an "emotionally damaging" workplace environment.
Michael Rekola, Farenthold's former communications director, also accused the congressman of abusive behavior in an interview with CNN. Rekola says that Farenthold told made a crude remark against his wife days before their wedding. "Better have your fiancée blow you before she walks down the aisle—it will be the last time," Farenthold reportedly said.
Rekola also said Farenthold routinely referred to his staff as "fucktards" and would have "screaming fits of rage, slamming fists on desks and castigating aides."