Republican Georgia Lt. Gov. Geoff Duncan has urged the GOP distance itself from former President Donald Trump instead of reprimanding those who speak out against him.
Duncan made the remarks during a Tuesday morning interview with CNN's Alisyn Camerota. When asked about the GOP censuring members of Congress who voted in favor of Trump's impeachment, Duncan said that the lawmakers had been "intellectually honest" and suggested that the party should "pivot" away from the former president.
"That's the most important thing we should do as elected officials... vote our conscience and be intellectually honest with as many folks as we can," Duncan said. "Certainly, this has been a very tough time for us here in Georgia, but also for us in America and certainly as a party... I think a majority of Americans are ready for us to... use this as a pivot point."
"To move on, to talk about real issues," he continued. "That I think a majority of Americans want us to tackle in a bipartisan format."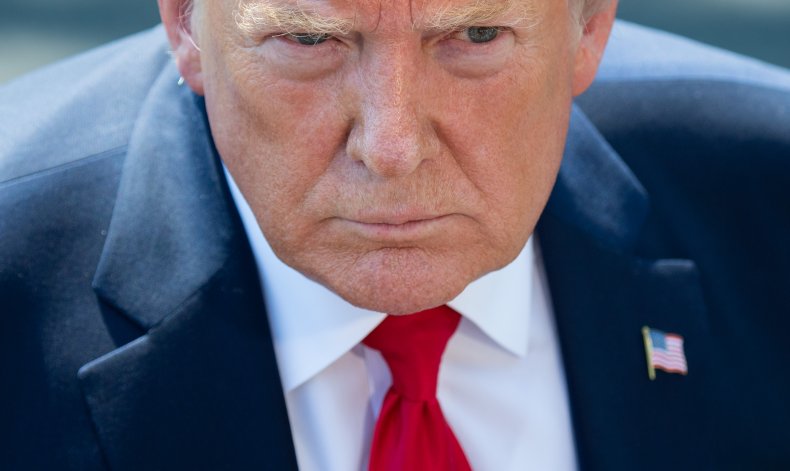 Duncan also said that a letter Rep. Adam Kinzinger (R-Ill.) recently received from members of his own family, admonishing him for his January 13 vote to impeach Trump, was "cringeworthy" before admitting that he had personally been "shocked" by some recent pro-Trump rhetoric. He insisted that a "vacuum" in current Republican leadership would be filled by those with different attitudes.
"It's just cringeworthy to hear that somebody would write that and use faith as a centerpiece for that," Duncan said. "I've been shocked, our family's been shocked at kind of the perspective that some folks have brought to us... the tide is turning and we continue to receive more and more momentum behind folks just encouraging us to do the right thing."
"There's a vacuum in leadership inside the GOP," he added. "And certainly, there's going to be some folks who step up and fill that vacuum and help lead us into the future."
The letter to Kinzinger was published by The New York Times on Sunday and denounced the congressman for being a "disappointment" to God for his stance on Trump, while also blasting him for losing the respect of a host of conservative media figures like Tucker Carlson, Sean Hannity and Rush Limbaugh. Kinzinger was one of several representatives to be censured by local or state Republican parties after voting to impeach Trump in the House.
Republican Senators who voted for convicting Trump have also faced backlash from their own party, with Richard Burr (R-N.C.) and Sen. Bill Cassidy (R-La.) both receiving censures from their state parties in the last few days.
Newsweek reached out to the Republican National Committee for comment.