Republicans' Attempt to Troll Hillary Clinton Over Health Care Backfires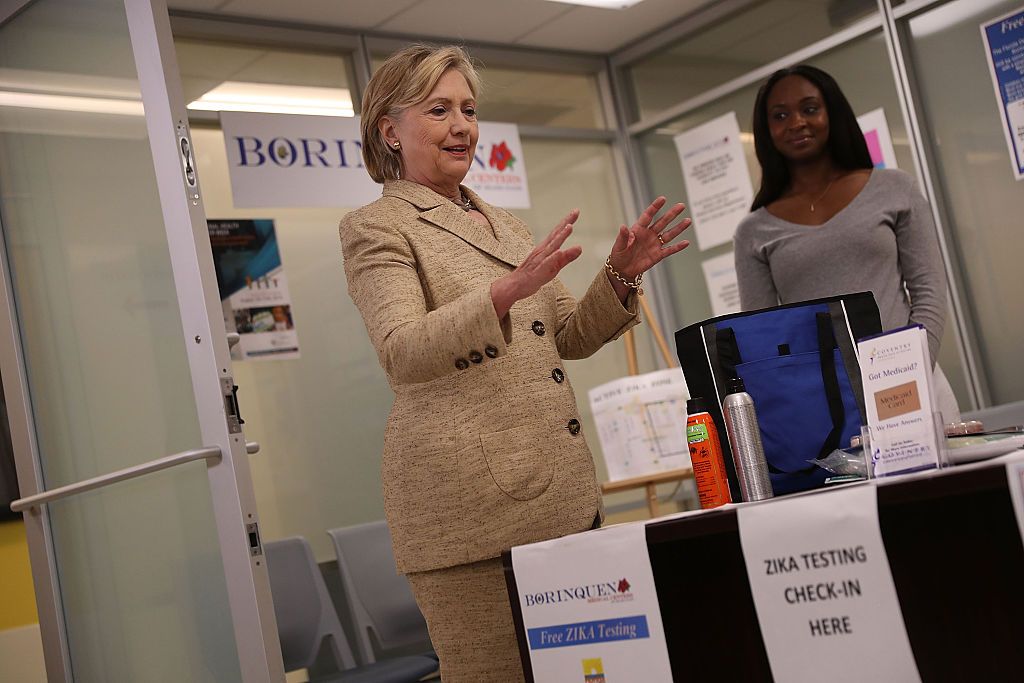 A Republican National Committee (RNC) attempt to troll the Democrats about their health care plans backfired Wednesday.
In a tweet from the GOP account, Trump's party challenged former presidential candidate Hillary Clinton over her alleged lack of health care plans.
"Our healthcare system is collapsing, but Democrats refuse to bring anything to the table. Where's THEIR plan?" tweeted the GOP.
It then tweeted a link of Clinton making a speech about health care, saying "We've got to fix what's broken."
"Where's your plan?" tweeted the GOP to Clinton.
"Right here," Clinton replied, with a link to her 2016 presidential campaign website, containing a detailed point-by-point health care provision plan, involving retaining Obamacare and expanding the Medicaid program.
"Includes radical provisions like how not to kick 23 mil ppl off their coverage. Feel free to run," tweeted Clinton.
In May, Trump celebrated with Republican lawmakers in the Rose garden of the White House, after his health care reform bill was narrowly passed by the House of Representatives.
However the reform package did not reach a vote in the Senate last week, after conservative and moderate representatives signaled their opposition in face of pressure from constituents. Republicans have attempted to shift responsibility for the stalled bill back to Democrats, with Trump accusing Democrats of obstructing the bill.
According to the Congressional Budget Office, 22 million Americans will lose their insurance by 2026 if the new bill passes.
Trump has criticized the Obamacare reforms of his predecessor in the White House, describing them as a "disaster" which raised health care premiums for millions of Americans.