As GOP Hopefuls Crisscross the Country, Battle-Lines Begin to Form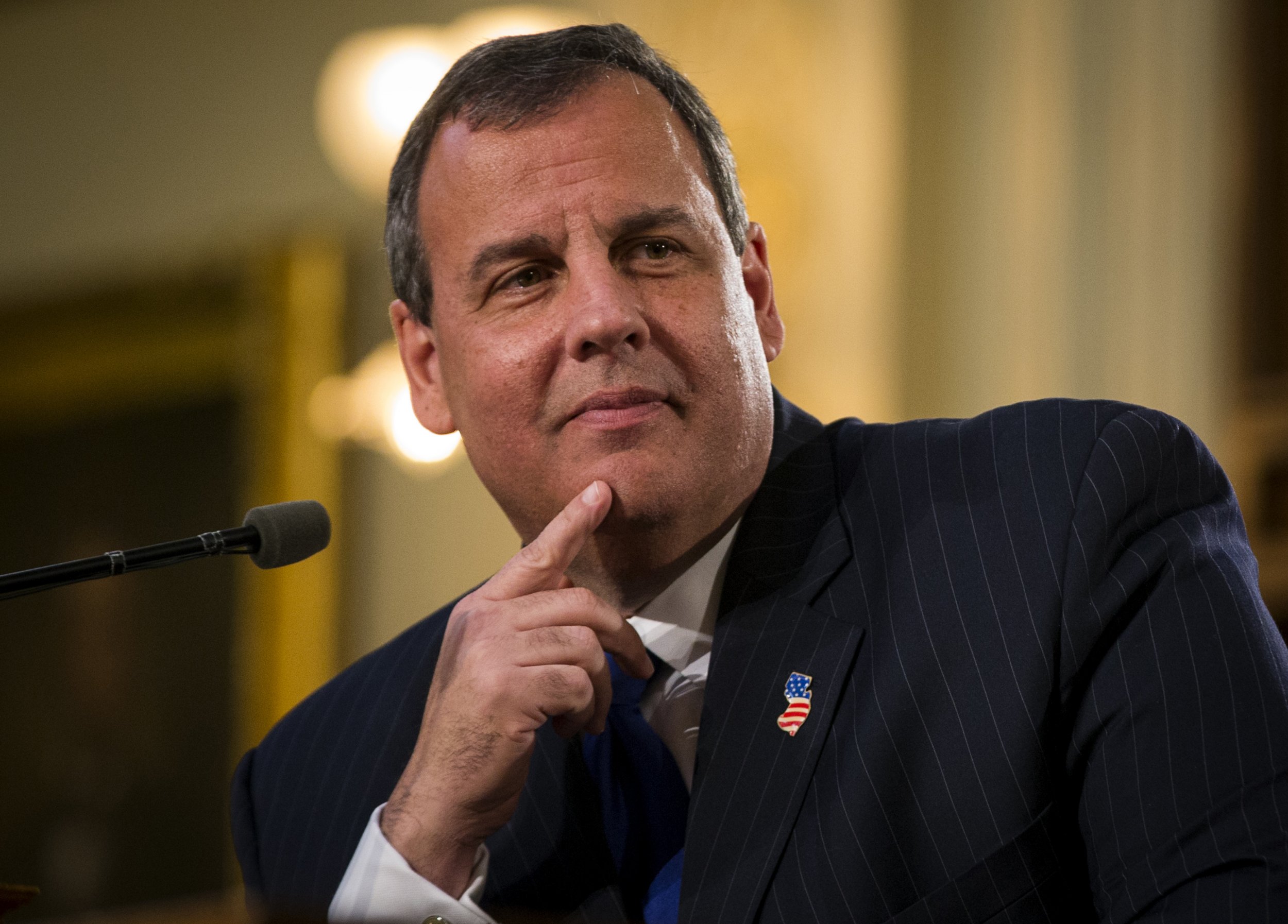 This weekend, Republican presidential hopefuls will crisscross the country to woo voters and donors alike. And where they go, and with whom they talk, will reveal much about the 2016 Republican field.
On Sunday, New Jersey Governor Chris Christie will attend the Iowa Freedom Summit, hosted by the Hawkeye State's own Representative Steve King and the group, Citizens United, made famous for the Supreme Court case bearing its name, Citizens United v. FEC, in which the court ruled that the First Amendment prohibits the government from limiting political expenditures by nonprofit corporations.
King is perhaps best known for his outspoken criticism of undocumented immigrants; for instance, on Tuesday, he referred to an undocumented woman invited by first lady Michelle Obama to attend the president's State of the Union Address as "a deportable" on Twitter.
King's rhetoric has angered immigrants rights groups in the past and plenty of Republicans, too. He's one of just a handful of House Republicans to vote against John Boehner for speaker earlier this month. But King and his language play well with grassroots conservatives—just the kind of people who will be attending Sunday's event who have outsized influence in Iowa's quirky presidential caucuses. King has praised the relatively moderate Christie for being willing to come.
Joining Christie at the event will be Senator Ted Cruz of Texas, who, like King, opposes amnesty measures for undocumented immigrants; former Governor Rick Perry of Texas, who has advocated for stronger immigration laws and tighter border security; former Governor Mike Huckabee of Arkansas, who in 2008 advocated for a border fence during a Republican primary debate; Governor Scott Walker of Wisconsin, whose stance on immigration has actually softened over the years; former Senator Rick Santorum of Pennsylvania, who in a 2011 debate called for English to be made the official language of the United States; and Ben Carson, a retired neurosurgeon popular with grassroots conservatives.
Notably absent from the event, which will be attended by around 1,250 Iowans, The New York Times reports, will be former Florida Governor Jeb Bush, and former Massachusetts Governor Mitt Romney, the current frontrunners for the 2016 GOP nomination.
Both men are noted moderates on immigration. Bush, in particular, has stayed away from the "enforcement-only" rhetoric of King, arguing instead for comprehensive immigration reform which would streamline and simplify the immigration process. Romney has waffled somewhat on immigration during his career: during the 2012 presidential campaign, he argued for "self-deportation," a comment Republican National Committee Chairman Reince Priebus called "horrific." But, in a phone interview in 2014, Romney seemed to have softened somewhat, calling instead for comprehensive immigration reform.
Further West, in California, an overlapping slate of Republicans has reportedly been invited to speak to a gaggle of wealthy Republican donors. The event will be sponsored by the Koch brothers, Politico reports. Among those invited are Senator Marco Rubio of Florida and Senator Rand Paul of Kentucky—and Cruz and Walker, both of whom are scheduled to speak in Iowa on the same day.
The Freedom Partners Chamber of Commerce, as the group is called, was founded by the Koch brothers to manage the network of conservative groups they founded. The function is partially open to the press—ABC's Jonathan Karl will moderate a discussion, which will be livestreamed—and Rand, Rubio and Cruz have said they will attend, ABC News reports.
The Kochs and their allies tend to care more about conservative fiscal policy and steer clear of lightning rod social issues like immigration, gay rights, and abortion—meaning the Huckabees and Santorums of the world likely would not go over well in Palm Springs, where the conference will be held. Paul, on the other hand, a self-professed libertarian, will likely play well in front of the Koch donors, who will value his laissez-faire principles.
Bush and Romney, meanwhile, will presumably have their weekends to themselves. Until the Republican establishment donors come calling, that is.