GOP Ignores Its First Black Chairman Michael Steele At Its Own Awards For African Americans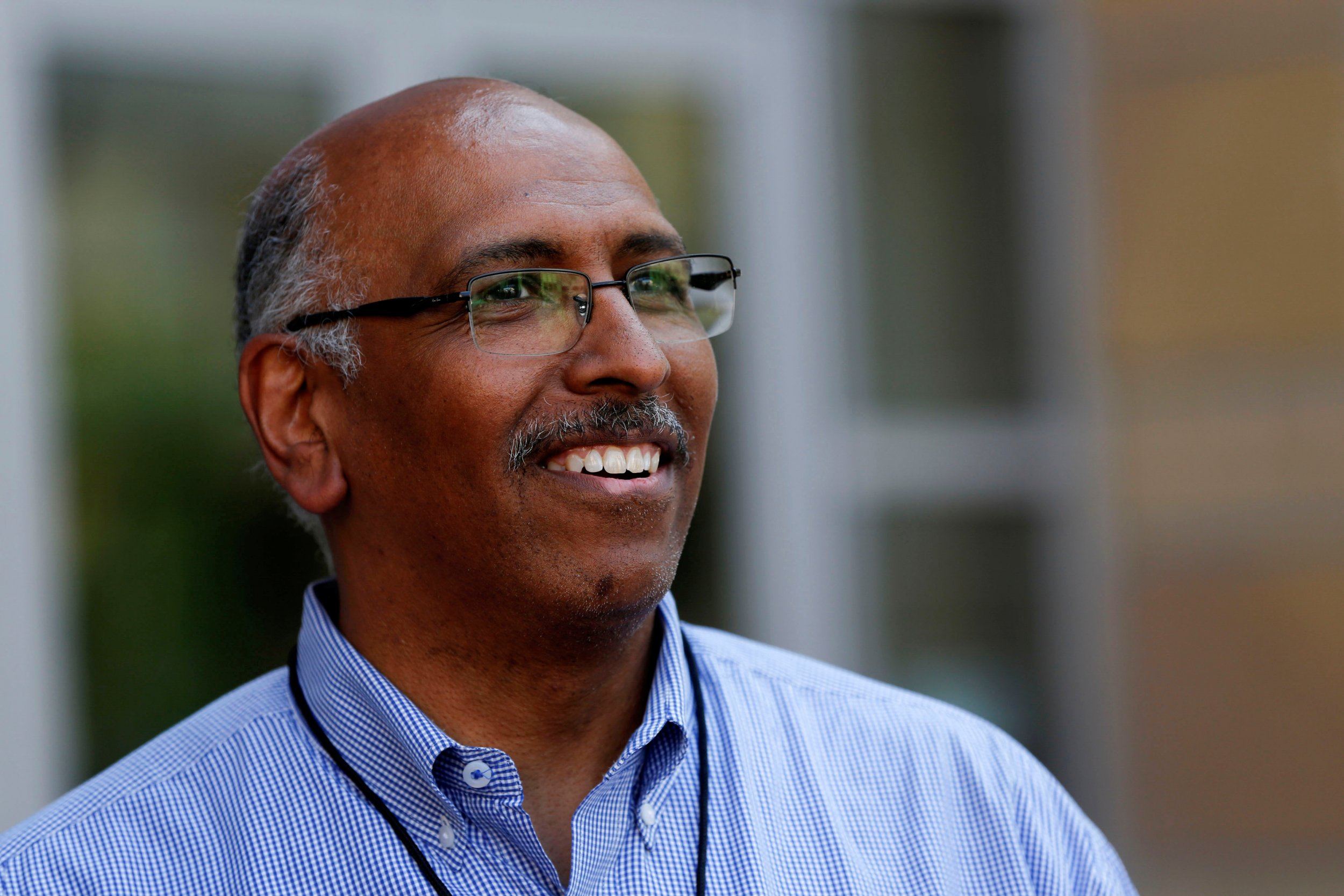 The GOP's first African-American chairman, Michael Steele, says he wasn't invited to a party event Monday honouring the achievements of prominent black Republicans.
The news comes after Steele—who chaired the Republican National Committee (RNC) from 2009 to 2011—condemned racially charged comments that he was chosen to lead the party "because he's a black guy" at the Conservative Political Action Conference last week.
"It is true, I did not receive an invitation but had no expectation of receiving one as I was unaware of the event occurring," Steele told Newsweek of the Black Republican Trailblazer Awards held Monday.
"It is what it is: however, I was pleased to receive a personal call from Chairwoman [Ronna] McDaniel—whom I've known and worked with for a while—expressing her regret for the mistake," Steele said. "To be honest, at this point, I have no feelings one way or the other about such things," he said, noting there are many party events he hasn't been invited to since he was chairman. The RNC did not respond to a request for comment.
Last weekend Steele spoke out after CPAC communications director Ian Walters told the annual gathering of conservatives that "we elected Mike Steele to be the RNC chair because he's a black guy, that was the wrong thing to do." Walters said electing Steele to head the party was merely a reaction to President Barack Obama becoming the first African-American president.
Walters's comments were "painfully stupid" Steele told the Observer afterward.
Read more: Eric Trump's CPAC speech to America: "you are losing manners"
"The question I have today is, what would a 17-year-old African-American male or female think about the Republican Party in joining it in 2018?" Steele asked Saturday on Steele and Ungar, the SiriusXM radio show he co-hosts.
"It does reflect a certain attitude that folks inside the party are seemingly more comfortable with right now," he said of Walters's remarks.
Steele has indicated the tone in the party is being set at the top. In early January Steele told MSNBC he believes President Donald Trump is racist following a report in The Washington Post and other outlets that the president had called African nations and others "shithole countries" during a bipartisan meeting on immigration.
"I think at this point the evidence is incontrovertible. It's right there," Steele said of the story.
During the awards on Monday GOP Chairwoman McDaniel defended Steele and his tenure. "I'm proud that our party elected a black chairman," she said, according to The Washington Free Beacon, noting that she and Steele "may not always agree on policy these days."
"For anyone to say we shouldn't have or that electing him was a mistake just because of the color of his skin has no place in this party," McDaniel said. "It's like saying I shouldn't be the chair because I'm a woman. It's ridiculous."
The TrailBlazer awards were given out Monday to Dr. Leonard Haynes, who has served in senior posts in the U.S. Department of Education and Kay Coles James, president of the conservative Heritage Foundation.