GOP Judge Dies by Suicide Before Feds Can Arrest Him on Child Sex Exploitation Charges
Jonathan G. Newell, a 50-year-old Maryland judge, lethally shot himself to avoid child exploitation charges.
Newell was pronounced dead at 6:43 a.m. Friday morning in his Henderson home. He died from a self-inflicted gunshot wound as federal agents approached to arrest him, the U.S. Attorney's Office reported.
The judge took a leave from the bench following a July 24 police raid on his home, truck and judicial office. The raid occurred after a child he took on a Hooper's Island hunting trip accused him of hiding a camera in the bathroom of Newell's hunting lodge, The Baltimore Sun reported.
The child told his parents of the alleged camera on July 23. The child's parents immediately contacted legal authorities.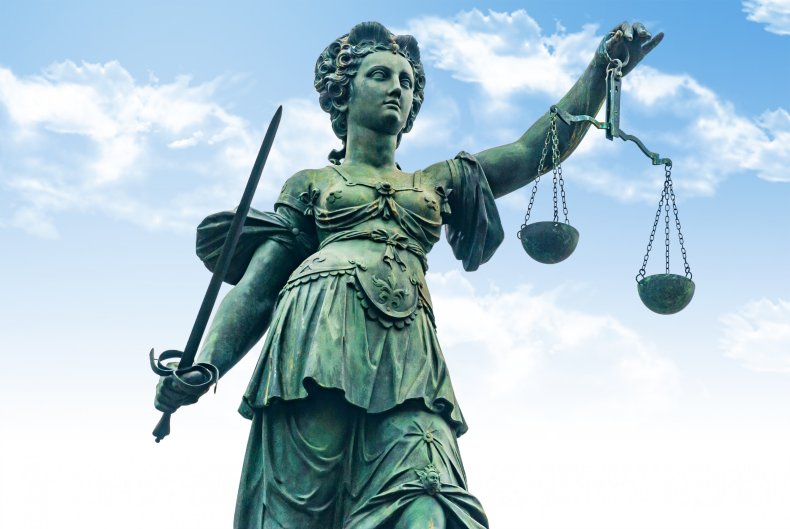 When police confronted Newell in his home, he denied knowing anything about the camera. During the confrontation, the judge asked if he could plug his phone into a charger in a separate room.
As Newell leaned down to plug in his phone, authorities said they saw him place his closed right first in front of his mouth. They then heard crunching noises and witnessed him drinking water from a cup on his dresser, the FBI wrote in charging documents.
Legal authorities immediately transported him to a hospital and secured a warrant to have a CT scan performed on him. The scan showed that he had ingested a "foreign object." The FBI believes the object was the memory card from the alleged hidden camera in his hunting lodge bathroom.
Authorities recovered a hard drive from his home that contained numerous videos of young men showering. In at least one video, the judge could be seen setting up the camera, the FBI said. In another video, he searches a child's naked body for ticks.
"At least two of the male [accusers] stated they were naked when Newell checked them for ticks," FBI Special Agent Rachel Corn wrote in her criminal complaint. "One stated that he moved his own genitalia for Newell to look for ticks, and the other initially did not recall if Newell touched his genitalia, but later stated that Newell once or twice moved the minor's genitalia to look for ticks,"
On August 4, the attorneys of the two boys taken on Nevell's hunting trips sent the judge a letter citing "information and belief ... that [Newell] engaged in criminal conduct." The letter advised that he stay away from the boys' school and associated events, lest the court accuse him of "witness tampering."
Newell was a Republican judge who earned $174,433 annually. He served as Caroline County's state attorney for 13 years. In August 2016, he was appointed to the bench of the Caroline County 2nd Judicial Circuit Court.
Newsweek contacted the FBI for comment.