GOP Kentucky Governor Candidate Endorses Democratic Nominee After Losing Primary to Incumbent
A Kentucky Republican candidate who lost to incumbent Governor Matt Bevin in the 2019 gubernatorial primary endorsed a Democratic nominee this week.
In a video shared on Twitter on Monday, William Woods announced his support for Kentucky Attorney General Andy Beshear, a Democrat, weeks before the election in November. The clip was shared from Beshear's Twitter account.
"I'm William Woods, former Republican candidate for Governor of Kentucky. I'm here today to endorse Andy Beshear as our next governor," Woods said in the clip. "This election isn't about politics for me, it's about doing the right thing. And as a Kentuckian by birth, I'm ready for a governor who will respect all of us, regardless of political affiliation."
He added: "I'm ready for a governor who will support public school teachers and our law enforcement community. I'm ready for a governor who will work with both Republicans and Democrats in Frankfort to get the job done."
Republican state Senator Dan Seum also endorsed Beshear in July.
Woods came third place in the May primary with 14,000 votes, losing to Bevin who garnered almost ten times his vote count. His remarks about public school teachers references a stand-off between school staff and the state's Republican-controlled legislature last year, during which some Kentucky educators went on strike to protest legislative changes made to their pension system. The feud resulted in several public schools being temporarily shut down.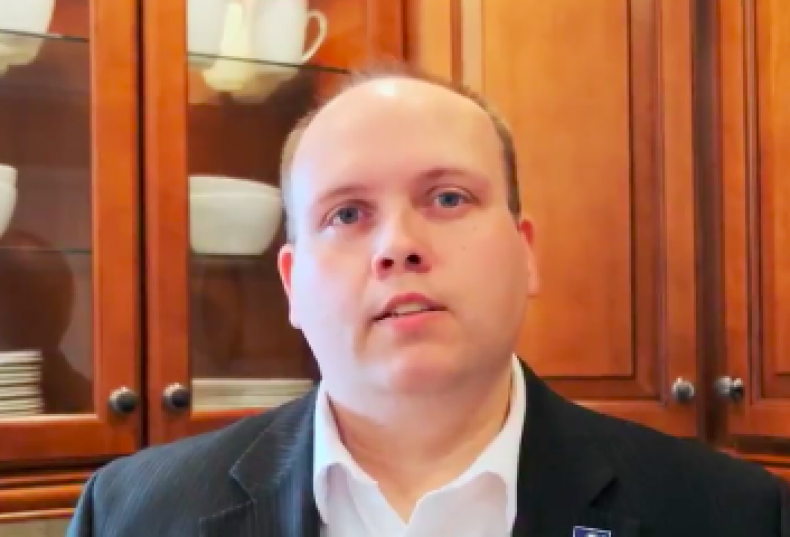 Bevin criticized the protesters in an interview with The Hill last September and claimed that the disgruntled teachers who opposed his efforts to overhaul the pension system were just misinformed. "The bottom line is they didn't know and when folks asked them why, many of them didn't know why they were there, they were there because the KEA [Kentucky Education Association] told them to be there," he said.
Beshear thanked Woods for the endorsement during a trip to CenterStone in Louisville on Monday. "That this race isn't about Democrat versus Republican; it's about right versus wrong," he said while discussing the endorsement, according to WLKY. "He ran against Matt Bevin because it's wrong for Matt Bevin to tear down teachers and attack them."
In response, Bevin's campaign manager Davis Paine dismissed Woods as an "unknown" figure, before saying that the governor has garnered "real" support from more prominent leaders in the state.
President Donald Trump tweeted his endorsement for Bevin's campaign last week. "Matt has my Complete and Total Endorsement, and always has!" the president said of Bevin.