GOP Lawmaker Alerts Police After Troll 'Threatens Daughter'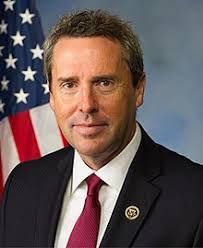 Republican Representative Mark Walker has reported a Twitter troll, who issued bomb threat messages and inquired into the whereabouts of the school the lawmaker's daughter attends, to U.S. Capitol police.
"After a number of threatening messages, including bombing references, mentions of Walker and his family, and attempts to locate the school his daughter attends, our staff sent the message contents to the Capitol Police," Jack Minor, Walker's campaign spokesman, told The News and Observer in Raleigh.
Minor continued: "Capitol Police found the threat credible enough to warrant a visit. Following the assessment, Walker was made aware of the threat."
Walker, a North Carolina representative, is chairman of the powerful Republican Study Committee.
The Twitter user behind the threats has been identified as Andrew Cabaccang, a Raleigh native who currently lives in Montana.
In multiple messages to Walker's campaign he used the "bomb" emoji, and also spread groundless smears alleging the congressman had been involved in an extramarital affair with a man.
In a Facebook comment about the harassment on September 27, Walker accused his Democratic opponent in November's mid-term election for North Carolina's 6th district, Ryan Watts, of helping to spread Cabbacang's attacks.
"The lies, allegations and foul language being spread by my opponent and his self-proclaimed 'wingman' have forced me to engage," Walker wrote in his Facebook post, which included screen shots of the messages.
Watts denied collaborating with Cabbacang, and said he had contacted him to request he remove some tweets about Walker and his family. Watt's campaign has reportedly re-tweeted some of Cabbacang's messages.
According to the Observer, police visited Cabaccang on September 19 to investigate the alleged threats.
Cabaccang told the publication that he didn't know why Walker reported him to police instead of to Twitter, in order to ban him from the platform.
"It's just petty, petty, petty. I know I didn't do anything wrong," Cabaccang told the publication.
In June 2017, several people, including House Majority Whip Steve Scalise, were injured when a gunman opened opened fire on congressional Republicans at a congressional baseball game in Alexandria, Virginia.