GOP Lawmaker Allegedly Posted Nude Photos of His Ex-girlfriend to Lure Men Into Sexually 'Graphic' Conversations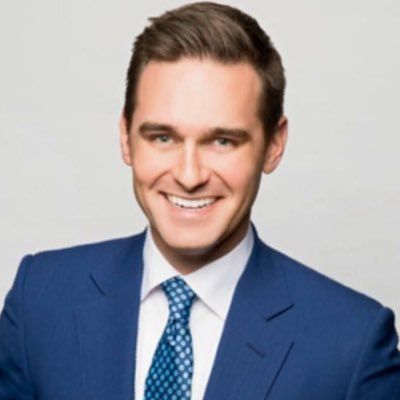 Illinois state Representative Nick Sauer's ex-girlfriend has accused him of posting her nude photos on Instagram to trick men into having sexually "graphic" conversations with him.
On Wednesday, Politico revealed that Kate Kelly had lodged an official complaint with the Illinois Office of the Legislative Inspector General detailing how Sauer published her nudes—without her permission—on a fake Instagram account.
"[Sauer used the account] to catfish other men using my privately shared naked photos. Nick would use this account to direct message men with my photos to engage in graphic conversations of a sexual nature," Kelly wrote in the complaint, according to Politico, who obtained and saw the document.
"The men believed they were communicating with me and Nick shared private details of my life."
Inside the complaint, Kelly said she had filed a report with authorities at the Chicago Police Department that is currently being investigated.
Kelly and Sauer began dating in 2016 after meeting on Tinder. Their relationship ended in March after she found out he had been seeing other women behind her back.
"The man that I loved and honored for over two years unfortunately did not exist. Until I moved to Chicago to be closer to him, he and I would share very private photos with each other, as many couples do," she said.
Kelly told Politico that Sauer apologized to her through email in June and paid $2,000 into her bank account, which he said was to compensate her for her travel expenses during their relationship. Shortly after, she discovered the Instagram account that featured nude photos of her.
After a man told her that "he had been communicating for four months with someone" impersonating her, she confronted Sauer, who confessed to being behind the account. "He came to my house & confessed to catfishing men with my photos for 2 years to at least 8 men," she said. "He was unable to provide the names and begged that I let it go."
Kelly contacted Instagram after their meeting and the account has since been taken down.
Sauer is currently in his first term and is running for re-election in the state's 51st district. In November, he will be competing against Democrat Mary Edly-Allen and Independent Jay Murphy.
In 2015, Illinois passed a revenge porn law making the "non-consensual dissemination of private sexual images" a felony. Politico noted that no charges have been filed against Sauer as of Wednesday.
Lawyer Stephen L. Richards told Newsweek that sharing explicit photos of someone taken without their consent is a criminal offense in Illinois.
"If the photos were taken surreptitiously and posted without her consent, it could be a class-two felony, which is punishable by 3 to 7 years [in jail]," he said.
Richards notes that the issue becomes more complicated if the images were taken with her consent. "There is a new revenge porn statute and I believe that would cover that as well. Either way, I think there's potential for criminal liability."
Sauer did not immediately respond to Newsweek's request for comment.