GOP Lawmaker Calls on Trump Admin to Provide More Funding for States, Criticizes McConnell's Bankruptcy Push
Republican Representative Lee Zeldin of New York pushed back on Tuesday against Republican Kentucky Senator Mitch McConnell's statement that U.S. states struggling with coronavirus-related economic losses should just declare bankruptcy.
"Bankruptcy is not the answer," Zeldin said in an interview with The Hill.
"Maybe some of these governments were cash strapped going into this, I understand that, but this is about survival," he continued. "Some of these local municipalities are run by Republicans. Unfortunately, right now, because of both the hits on the revenue side and the expenditure side, they need help."
Zeldin has met with President Donald Trump to discuss the replenishing funding for the Paycheck Protection Program and Economic Injury Disaster Loan Program. On Tuesday, he also called on Trump to increase funding for widespread COVID-19 testing and flexible funding to meet the economic needs of smaller townships.
When McConnell suggested state bankruptcy as a possibility on April 22, he said in a radio interview that Republicans wouldn't support future coronavirus aid legislation that directs federal funds to state and local governments. He worried such money would be spent propping up state pension plans rather than regenerating revenue.
"What states have done, many of them have done to themselves with their pension programs," McConnell said. "There's not going to be any desire on the Republican side to bail out state pensions by borrowing money from future generations."
But the actual legality behind state bankruptcy remains unclear. While cities and other local governments can use Chapter 9 municipal bankruptcy to restructure their debt if allowed by their states, there is currently no official mechanism to allow states to file for bankruptcy, according to Reuters.
In response to McConnell's comments, Zelden issued an April 27 op-ed on his website declaring "Bankruptcy is Not the Answer for Our State and Local Governments."
In the op-ed, he advocated for increased funding for hospitals, Federal Emergency Management Agency (FEMA) Disaster Aid and The Municipal Liquidity Facility, a program that allows the federal government to purchase $500 billion in short-term notes and local government to finance essential services for residents despite current budgetary shortfalls.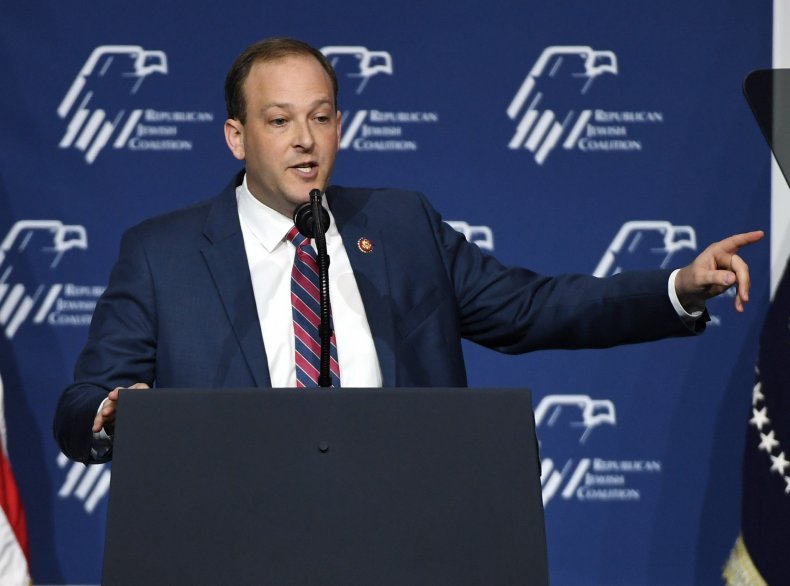 It's unclear where Zeldin stands on a $3 trillion coronavirus relief package unveiled by House Democrats on Tuesday, which includes $915 billion to help state, local, territorial and tribal governments continue functioning despite budgetary shortfalls. The money would be more than six times the $150 billion relief fund for state and local governments set up in the first Coronavirus Aid, Relief, and Economic Security (CARES) Act signed into law on March 27.
Newsweek reached out to Zeldin's office for comment. This story will be updated with any response.
"There probably will be another state and local funding bill," McConnell admitted during an April 27 interview on Fox News Radio. "But we need to make sure that we achieve something that will go beyond simply sending out money."