Who Is Dan Johnson? GOP Lawmaker Accused of Sexually Assaulting Teenage Girl Commits Suicide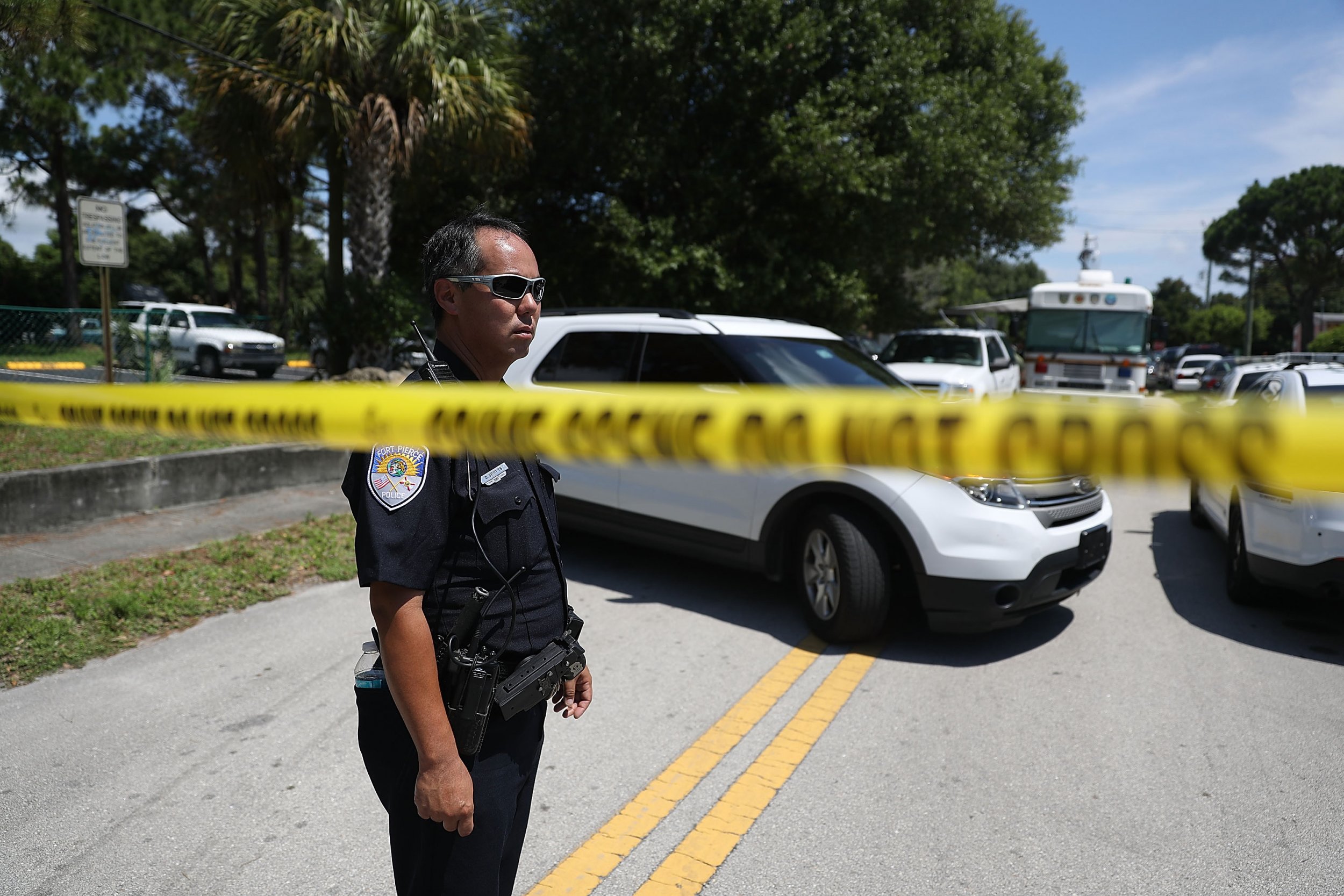 A Kentucky state representative committed suicide on Wednesday after he was accused of molesting a teenage girl, according to WDRB.com in Louisville.
Dan Johnson, a Republican, was accused on Monday of molesting a member of his church when she was 17. The Kentucky Center for Investigative Reporting published the exposé detailing allegations of how the Republican, according to the Washington Post, "woke his daughter's friend during a sleepover in 2013 and forced himself on her, slipping his hands up her shirt and bra and putting his fingers in her vagina."
"What you did was beyond mean, it was evil," the Center said the victim, identified today as 21-year-old Maranda Richmond, wrote in a Facebook message to him after the incident. "I never thought something like that would happen to me, especially by someone like you." He never replied, according to the exposé.
In the wake of the accusations, Johnson said, "This allegation concerning this lady, this young girl, absolutely has no merit, these are unfounded accusations, totally," according to the Louisville Courier-Journal.
The Republican Party of Kentucky and House Republican Caucus leaders called for his resignation, but Johnson refused to step down and vehemently denied the allegations. "I don't want to blast this girl, I have a lot of compassion for her," he told the publication. "I'm very sorrowful that she's in a dark place in her life."
On Wednesday, Bullitt County Sheriff Donnie Tinnell told WDRB.com that Johnson shot himself on a bridge in Mount Washington.
Kentucky Governor Matt Bevin released a statement Wednesday night, saying his "heart breaks for [Johnson's] family."
"Saddened to hear of tonight's death of KY Representative Dan Johnson...My heart breaks for his family tonight...These are heavy days in Frankfort and in America...May God indeed shed His grace on us all...We sure need it…," he said.
According to WDRB, earlier on Wednesday Johnson posted on his Facebook page that the accusations are false.
"The accusations from NPR are false GOD and only GOD knows the truth, nothing is the way they make it out to be. AMERICA will not survive this type of judge and jury fake news.," he wrote. "Conservatives take a stand. I LOVE GOD and I LOVE MY WIFE, who is the best WIFE in the world."
He later added, "..I ask of you to do, if you love me is blame no person [sic], Satan is the accuser, so blame the Devil himself..."