GOP Lawmaker Officially Condemns AP for Reporting on Racism in Military
State Rep. Bud Hulsey (R-Tenn.) has filed a resolution condemning the Associated Press (AP) for reporting on allegations of racism in the military.
Hulsey's House joint resolution, filed January 20, was in response to a May 2021 AP article titled "Deep-rooted racism, discrimination permeate US military."
The AP story interviewed "current and former enlistees and officers in nearly every branch of the armed services" who "described a deep-rooted culture of racism and discrimination." It mentioned that the military processed over 750 complaints of racism as well as 1,250 complaints of racial and color-based discrimination from civilians working for the military.
"These [750] complaints represent only 0.058 percent of all active-duty service members," Hulsey's resolution states. "Among the approximately 425,000 members of the active-duty military who are members of a racial minority, only 0.18 percent reported discrimination in 2020."
Thus, Hulsey wrote, it's "grossly incorrect to state that the U.S. military is permeated with 'deep-seated racism' and fosters a 'culture of discrimination.'"
"The data suggests that the AP article is identifying a problem that does not exist," the resolution continues, calling the article "an insult to the brave men and women who combat racism and discrimination at home and around the globe."
"In making these allegations, the AP has engaged in the lowest form of yellow journalism and should be held accountable by the American public and their elected officials," the resolution added.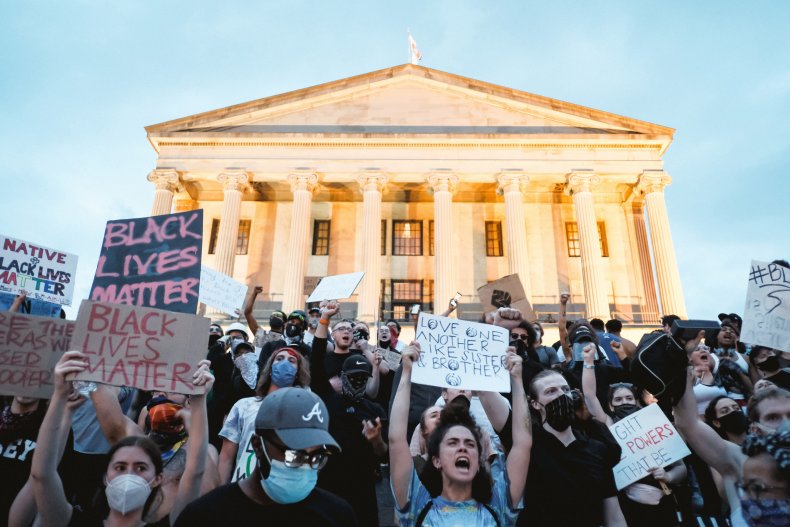 The resolution, the first of its kind in the Tennessee House, has only been introduced. In order to be formally passed, it must be reviewed by a House standing committee and be introduced to a committee consisting of the speaker, majority leader and minority leader, according to WJHL.
In response to the resolution, Kat Stafford, one of the AP reporters who authored the article, defended her four-person team's work.
"Racism and extremism within the military has been well documented over several decades," Stafford wrote in a tweet. "Countless studies have been done — and the military itself has acknowledged the problem."
"My colleagues and I spent nearly a year interviewing dozens of service members and experts — some of whom could not speak publicly out of fear of retribution," she continued. "We poured over copious documents & FOIAs [Freedom of Information Act requests]. We did our homework. No matter how much one tries deny it, racism does exist."
A 2019 Military Times poll of active-duty service members found that over 30 percent of white service members had personally witnessed examples of white nationalism. The instances included white supremacist tattoos and Nazi-style salutes by fellow service members.
Over 50 percent of non-white service members polled had personally witnessed examples of white nationalism or ideological-driven racism. The poll's percentages were higher than similar polls conducted by Military Times in 2017 and 2018.
On February 5, 2021, Defense Secretary Lloyd Austin directed military commanding officers and supervisors at all levels to conduct a one-day "stand down" to address right-wing extremism in the ranks, which included white supremacy and white nationalism.
However, a one-day stand down isn't enough to address the issue, according to Dov Zakheim, a former undersecretary of Defense comptroller, chief financial officer for the Department of Defense and a deputy undersecretary of Defense.
The AP article wrote that the military's efforts to address racism are inadequate. The policies don't consistently enforce consequences for members who express racist views and don't address the lack of racial diversity among the military's commanding ranks.