GOP Lawmaker Slams Danny DeVito's Animated Series as 'Clearly Evil'
GOP Representative Mike Johnson of Louisiana posted a tirade on social media Monday that condemned a new animated sitcom starring Danny DeVito.
The conservative congressman described being upset after seeing a trailer for Little Demon, which features DeVito voicing Satan. In his Facebook post, Johnson criticized the messaging and "satanic imagery" of the show, which premiered August 25 on FXX, a partner channel of FX dedicated to the 18- to 34-year-old demographic.
"I couldn't get to the remote fast enough to shield my 11-year-old from the preview, and I wonder how many other children were exposed to it—and how many millions more will tune in to the new series, owned and marketed by DISNEY," Johnson wrote in the Facebook post.
He continued, "The trailer included dark images of Hell, demons, and satanic imagery, and an explanation that the main character is...the Antichrist(!)."
In the series, Aubrey Plaza voices a woman who is impregnated by the devil (DeVito) and gives birth to a daughter who is the Antichrist. (Lucy DeVito, Danny's real-life daughter, portrays that character on the show.)
Critics' reviews of Little Demon have been largely enthusiastic. Johnson, however, is not a fan of the show's premise, based on the trailer he saw.
"Disney and FX have decided to embrace and market what is clearly evil. STAY FAR FROM IT," he wrote.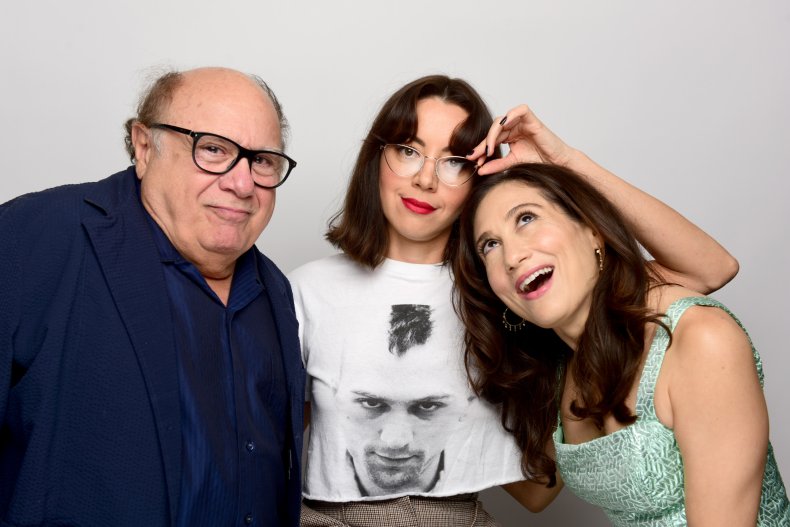 Johnson seems to have spent some time researching the show, as evidenced by quotes he posted from a video interview Plaza gave to the website CBR during this summer's Comic-Con International in San Diego. During the talk, Plaza praised the show for "normalizing paganism," which didn't sit well with the Republican congressman.
He also copied a description of the show from FX's website and posted comments from an online review published by Slant magazine. Portions of the review he cited included a line about how after "two decades of South Park, Family Guy, and other cartoon shock merchants, an animated series finding new ways to disgust is a genuine achievement."
"WHAT IN THE WORLD?!?" Johnson wrote in response to the Slant reviewer's praise.
He continued, "I could write volumes this morning, and unpack pages of Bible verses here, but instead I'm just going to state the obvious: Please be careful. Our job as parents is to guard the hearts and minds of our kids. This culture has become alarmingly dark and desensitized and this is not a game."
Newsweek reached out to FX for comment.