GOP Lawmaker Warns of Precedent Where U.S. Has 'Acting President' if Inauguration Delayed
House Republican Conference Chair Liz Cheney of Wyoming has directly denounced the effort by several GOP lawmakers to oppose the Electoral College certification of President-elect Joe Biden's win on Wednesday. She warned of a "dangerous" precedent where the inauguration is delayed, leaving the U.S. with an acting president.
A coalition of 11 GOP senators and senators-elect on Saturday announced it will challenge Congress certifying Biden's win on Wednesday, unless an audit of the results is conducted. The group, led by Ted Cruz of Texas, said they would "reject the electors from disputed states as not 'regularly given' and 'lawfully certified'... unless and until that emergency 10-day audit is completed."
In a 21-page memo sent to her GOP colleagues Sunday, Cheney, the No. 3 House Republican leader, said the group's actions would set an "exceptionally dangerous precedent," and called the commission idea "even more problematic."
"By objecting to electoral slates, members are unavoidably asserting that Congress has the authority to overturn elections and overrule state and federal courts," she said. "This is directly at odds with the Constitution's clear text and our core beliefs as Republicans."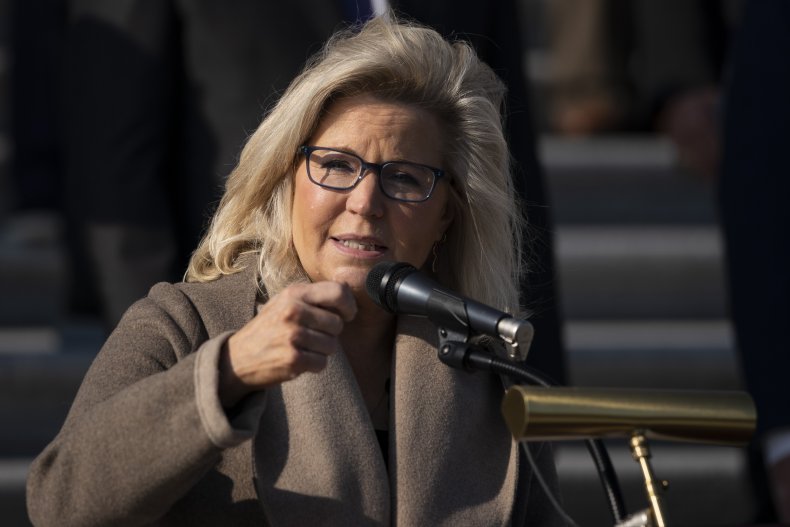 Besides Cruz, the group includes Ron Johnson of Wisconsin; James Lankford of Oklahoma; Steve Daines of Montana; John Kennedy of Louisiana; Marsha Blackburn of Tennessee; and Mike Braun of Indiana. Senators-elect Tommy Tuberville of Alabama, Roger Marshall of Kansas; Bill Hagerty of Tennessee; and Cynthia Lummis of Wyoming are also part of the movement.
The group has demanded a Electoral Commission be created to conduct an investigation into the presidential election results in disputed states, all of which voted for Biden. "Once completed, individual states would evaluate the Commission's findings and could convene a special legislative session to certify a change in their vote, if needed," said the coalition.
Cheney strongly criticized the idea, saying "it is not reasonable to anticipate that any commission so formed could wrap up its work in 10 days."
"Did those proposing a new commission realize that they were in essence proposing to delay the inauguration?" she asked. "Did they mean to set up a new future precedent where the inaugural is delayed and we have an 'Acting President?'"
"For how long? Who decides when that process is over? Will that require another Act of Congress? Could the Acting President veto any such future Congressional action?"
Cheney concluded that the Republicans planning to oppose the certification of Biden's win "should be prepared to answer how such a commission would be justified by the actual text of our founding documents."
Newsweek reached out to Cruz's office for comment.