GOP Lawmakers May Be Subpoenaed by the Dozen in State Corruption Scandal
One of Tennessee's top legislative Republicans, in addition to another 12 lawmakers, have been summoned to appear before a federal grand jury as part of an ongoing corruption investigation.
Tennessee House Speaker Cameron Sexton confirmed to WTVF that he had been subpoenaed to appear before a federal grand jury as part of a corruption probe into the Legislature. The subpoena indicates the federal investigation is expanding after a former state representative pleaded guilty to federal wire fraud charges involving a company that provided mailing services to Republican lawmakers, according to local media sources.
Sexton told Newsweek that he has been cooperating with the FBI investigation since becoming speaker in 2019 and wasn't surprised by the subpoena. He said he expects to serve as a witness for the grand jury, answering questions about House operations, and was not involved in any wrongdoing.
"We are happy that the investigation is coming to a close and a final judgment," he said.
WTVF reported that potentially 10 to 12 other House Republicans were also served on Tuesday. Sexton said that other members of the House have been given subpoenas but didn't have an exact number.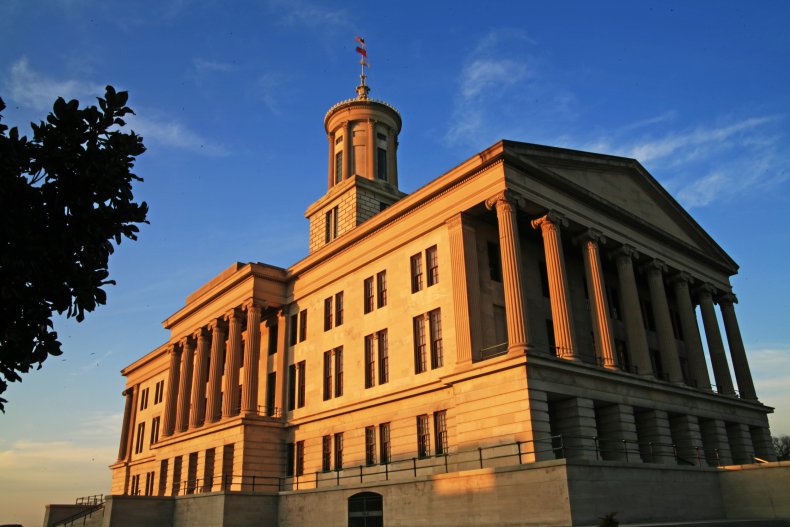 Earlier this month, former Representative Robin Smith pleaded guilty to a federal wire fraud charge and agreed to cooperate with federal investigators, reports The Tennessean. Federal prosecutors have alleged that Smith and Representative Glen Casada, were planning to set up a political consulting firm called Phoenix Solutions, headed by a fictitious persona named Matthew Phoenix, the paper reported.
The company was founded to help legislators facing primary challenges and later operated the mailing services program for the state General Assembly using taxpayer money, the paper reports. Smith marketed the program to other legislators, concealing her connection to the company with a made-up story about Matthew Phoenix.
"What has come out in the newspapers is what some people knew: that it was a fake company run by former staff trying to make extra money without disclosing who they were," Sexton told Newsweek. He said he never used the services of Phoenix Solutions.
Smith has admitted that she and Casada, formerly speaker of the Tennessee House, received kickbacks from Phoenix Solutions for directing business to the company, according to WTVF. Prosecutors allege the company was secretly run by Cade Cothren, a former aid to Casada who was forced out for a scandal allegedly involving illegal drugs and racist and sexist texts.
Phoenix Solutions made more than $200,000 off of House members and the House Republican Caucus, reports the Tennessee Lookout.
Representative Bud Hulsey told the Tennessee Lookout he was served Tuesday as part of the probe but speculated the the grand jury wants to interview him because he did business with Casada for a constituent survey in 2020. A spokesperson for Governor Bill Lee told the outlet that no one in his office has been subpoenaed.
An ethics bill has been introduced that would expand disclosure requirements in an effort to curb corruption, but has unclear prospects in the current legislative session, reports the Tennessee Lookout.
When asked about ethics reform, Sexton told Newsweek he is negotiating a campaign finance reform bill.
Sexton pointed to legislation he successfully sponsored last year prohibiting state officials and employees from bidding on, selling or offering to sell services or goods to the state. He said the bill would prevent situations similar to Phoenix Solutions in the future.
Newsweek has reached out to Casada and Cothren for comment.
Update (3/23, 8:50 p.m.): This story has been updated to include comment from Sexton.
Correction (3/23, 10 p.m.): This story has been updated to reflect that Sexton has not been accused of being part of a corruption scandal.