Republican lawmakers in Georgia are fast-tracking an election security bill that critics say will make ballot-counting more burdensome while intimidating voters.
The Georgia House on Thursday night could vote on a bill that would make significant changes to the state's elections system that proponents say will restore voter confidence and improve oversight. The legislation comes a year after Georgia drew headlines for enacting a controversial elections bill. Critics say the new bill is being rushed through and will make it even more difficult to vote in the state.
House Bill 1464 would add new security protocols for handling ballots, give the Georgia Bureau of Investigation a central role in election-related investigations and require the state election board to approve donations to elections offices from outside groups.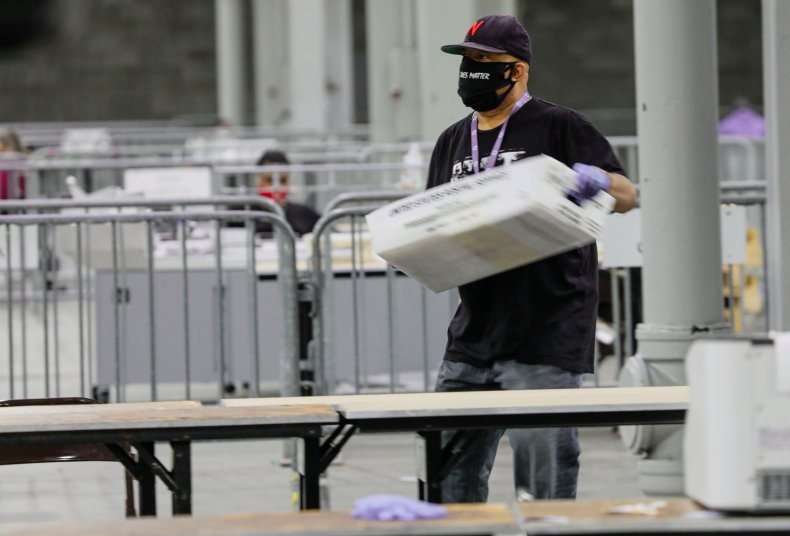 "Anytime we add law enforcement and GBI involvement, it's really on the border of intimidation, of voters, to the poll workers and to the activists that are involved," Democratic state Representative Rhonda Burnough said during a committee hearing last week. "It's really hard for some counties to recruit poll workers right now and threatening to bring in a GBI really just make it worse."
Burnough added that the bill is unnecessary and gives credence to the "big lie," a reference to baseless claims from former President Donald Trump that he was denied a second term because of rampant voter fraud. Democrat Joe Biden narrowly carried Georgia in 2020.
Republican state Representative Rick Williams shot back that the GBI investigators are nonpartisan, unlike the Secretary of State's Office, and the legislation will restore confidence in the state's elections.
The bill was passed out of committee last week. Thursday is the last day of the current Georgia legislative session for bills to be voted out of the chamber where they were introduced.
Republican state Representative James Burchett, the bill's sponsor, said in a Facebook video on Thursday that the bill allows employees to request time off from work to vote early and creates a process to allow citizens to inspect ballots through an election clerk. Many local elections boards already use the bill's chain of custody provisions, said Burchett.
He said that the bill will require donations to support elections in Georgia from nonprofits or other groups to be approved by the state election board to ensure the money would be used for "partisan slant" and to help voters.
"In other words, it doesn't give an advantage to one party or other. They could determine that that money is allowable," he said.
Voting rights group Fair Fight said on Twitter that the bill could block at least $43.3 million in donations to what it called cash-strapped counties, including items like food and water. The group added that the chain of custody requirement will add new burdens for elections offices while opening them up to new scrutiny that will delay the certification process.
"Simply put, this is a far-reaching attack on Georgia's elections that could make it harder for eligible voters to cast their ballots and have them counted," the group said.
Newsweek has reached out to Burchett and Fair Fight for comment.